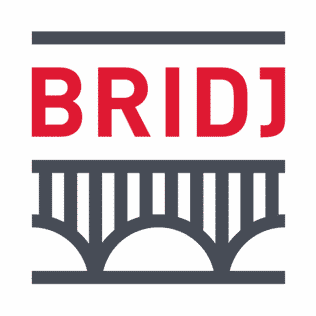 How to Pivot Support Costs Into Revenue
A company can never grow without the proper infrastructure in place. Securing a successful plan for the future means making decisions that scale at an early stage. Melinda Rosenberg, Customer Service Manager at Bridj, describes how her company:
Formed lasting brand relationships with customers
Onboards new customers easily despite rapid growth
Saved money on employment costs with a lean service strategy
What pain points brought you to Helpshift?
We started Bridj in June 2014. At first we were allowing users to go online and purchase passes through our website instead of with an app. We also had Brand ambassadors, who were physical people standing at each checkpoint to make sure people had information and were aware of things. Obviously we knew at the time it wasn't scalable. But as we were building out our technology, it felt like the best case.
Bridj was also using Zendesk. We had a knowledge base via Zendesk and routed our emails there. That only worked because we had brand ambassadors — we didn't need a real time solution since they were there to text us customers' issues. It worked when we were just getting started, but it wasn't going to last. The cost would be too much.
How does in-app messaging help Bridj's mission?
There are plenty of operational questions that arise with our business. Where does the shuttle arrive? Are there any delays? Since Helpshift's messaging is kept within the app, it was ideal for us. The options we were looking at before are email-centric and it was tough to communicate rapidly. We now can pull in our custom metadata and have it on hand for our customers when they need us. That will be key for us moving forward.
Native messaging makes it easier for us to deal with volume now as well. We used to have more than one ambassador on site for a single ride, and that can't scale. With Helpshift one agent can chat back and forth with multiple people at the same time from the office. Many of our customers have told us they like the new feature! We saved a ton on part-time employment as well.
Does Helpshift improve the relationship between Bridj and its clients?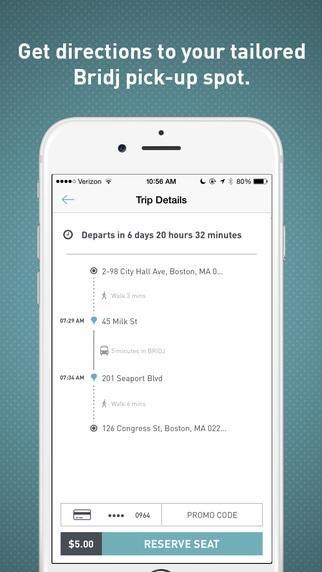 When we started using Helpshift, we actually saw a rise in the amount of service we were seeing. I know that sounds troublesome, but it's actually great when our customers are talking to us! We've now formed concrete relationships with them. My team and I work with Helpshift on a daily basis and customers travel at consistent times. Helpshift makes it so people aren't fumbling while trying to head to work in the morning. No one tells me that they miss talking on the phone or emailing. [laughs]
We get more useful suggestions now instead of questions about our service or operations. I think that's why support has increased a bit. We're also growing! The knowledge base is proving to be really beneficial for that. We find that users always try to self-serve before coming to us with questions.
How else do you use Helpshift's knowledge base?
We can put pictures of the pickup locations in the knowledge base! The best part is we can easily change the content without a new build. Since it integrates with our website as we only have to edit the knowledge base at one location. The thing I love about Helpshift is that it's so open to being customizable to the way we want to use it.
Do you still use email or social media for support?
We're still using social media a bit. We've definitely seen the need for Twitter support decrease! Usually they reach out now about their ride instead of operational questions. That's great and I really like to see it.
In the conversation we try to direct them to Helpshift. It's as easy as writing a tweet! You just open up the app and then type out the question. There's no character limit and it's a private conversation.
We saw Helpshift and knew that was it. Once we saw what you had to offer with in-app messaging I didn't really shop around anymore. It was a really easy transition for both support agents and users.
Easily transition to concrete customer relationships in mobile with Helpshift's free 30 day trial.