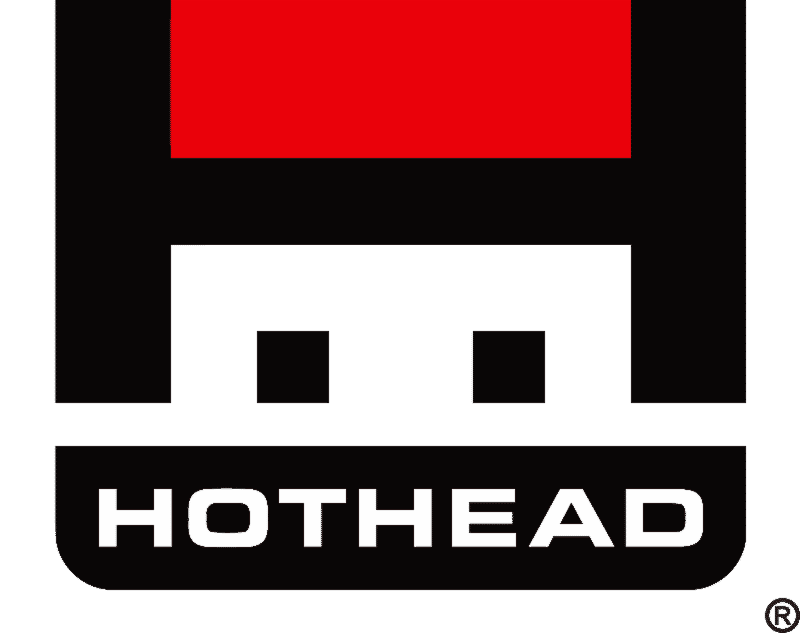 How Hothead Games Cut Contact Rates By 50%

When their mobile game begins to attract players, developers quickly realize that their legacy support options don't scale in today's market. How can a gaming company compete when their current software can't keep up? Peter Maurice, the Player Support Manager at Hothead Games, revealed to us how he can easily answer 12,000 issues with only 4 Agents on staff.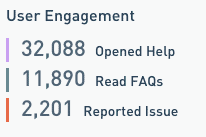 Question: Your studio recently upgraded from ZenDesk's email tool to in-app customer care from Helpshift. Why the change?
I'm a numbers guy – last week we had 1.8 million active users. 32,088 of those users opened our help.11,890 were engaged enough to read an FAQ. 2201 reported issues afterward. That means using Helpshift we solved 8,000 player issues without even talking to them. Just those numbers alone are staggering.
We found the amount of people that need to reach out is based on how intuitive our QA side is. The onus is on us to approach mobile better and more efficiently. That includes the solutions we use as well.
At first it seemed like ZenDesk would be a good player experience, because we could be hands-on at every email. But that isn't what a mobile game needs. It turns out that players want to be able to solve their own issues. ZenDesk's email platform forced us to commit developer time toward creating in-game help. And we still had to drive a player back to the game with email! You can ask a player to self-serve, but ultimately you waste time prodding them when it could be a more natural process.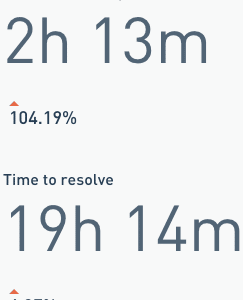 Question: Helpshift promises that native help is better at resolving issues than email and web. Have we met those expectations?
Right now I can definitely say Helpshift is paying dividends. We had around 12,000 issues a month before Helpshift. Now we're reaching the end of January with only 6,000 issues. Helpshift pretty much halved the contact rate. That's a huge win for us. We're averaging 50 messages a day on Killshot through the SDK. On average, before Helpshift, we were getting up to 300 emails a day.
We have a brand promise ourselves to maintain our 80% rate of customer satisfaction. Hothead games won't sacrifice customer service. We don't do that. Besides, player support is the one thing my department has as a retention tool. Providing in-app support enhances our retention goals by far. We've seen a 104% decrease in response times.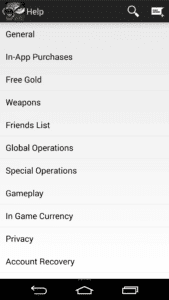 Question: When you first began using our SDK, you said that Helpshift would be a "game changer" for the industry. How so?
The majority of the mobile industry–other than the TinyCos, Supercells, and Glus–are companies our size or smaller. We have good success. But companies like us always struggle to scale our customer service. We couldn't grow with traditional models like ZenDesk. There's no good integration. You can only hire so many people!
Helpshift is a no-brainer to solve those growing pains affordably.
By putting the answer in front of the player via in-app FAQs, I can reduce the amount of customer contact coming in. I can have more results with less human resources, and those I do hire are answering relevant player questions. Helpshift obviously makes sense for Supercell who has issues 10x our rate, but I think it makes more sense for smaller players who want to get that big.
Question: At Helpshift we believe that assisting customers in under 12 hours can increase your LTV by 30%. As an experienced gaming leader, do you agree?
Absolutely! I'm a big believer in that. It's a little early to see LTV numbers for Kill Shot, but I think about it from the players' perspective. Now when they need help it's there.
We can now respond to everyone in 2 hours maximum. We resolve all issues in under 20 hours. We offer 24/7 support with FAQs. That's fantastic for any support department. There's no doubt Helpshift affects our company in a positive way.