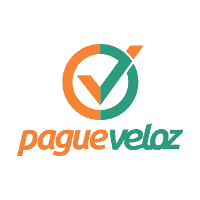 How PagueVeloz Improved CSAT by 13% While Handling a 173% Increase in Ticket Volume
"With our old provider, we had a lack of automations that made it impossible to maintain the number of cases that we were responding to every day. Our bots from the old provider, they were not that great. They were really simple and they needed a lot of data, which didn't help. We would have needed to do a lot to train them."
— Guilherme Bulhmann, Head of Customer Success & Onboarding
23%
23% automation achieved in first 60 days
75%
75% automation achieved in 10 months
173%
173% increase in incoming issue volume without increasing agent headcount
50%
50% decrease in ticket resolution time
How does an emerging financial technology company affordably support the needs of a growing customer base despite limited internal bandwidth? That's a question PagueVeloz found itself asking when looking to curate a customer-forward solution for a plethora of fintech services. Thanks to Helpshift's query support automation, PagueVeloz decreased ticket resolution time by 50%, ultimately improving customer satisfaction by 13.4%.
But that's just the beginning of the story. Learn how PagueVeloz utilized Helpshift internally to uncover further value by reading below.
Introduction
As one of the first financial technology companies in Brazil, PagueVeloz wanted to find a way to automate their support queries, ultimately improving their customer success capabilities and internal efficiency. They knew they needed to offer more support for their valued customers, but they struggled to find the necessary bandwidth amid a growing segment of users.
Offering a range of payments services — including ticket receipts, credit card receipts, SMS, bill payments, check verifications, and credit card consultations — they turned to Helpshift for a customizable solution that solved a variety of cases.
The Challenge
Supporting such a wide array of fintech services, PagueVeloz's customer support and internal processes were largely manual and inefficient. However, as they continued to expand their customer base, it became apparent they needed to improve their customer support process to make their customers feel valued.
They needed a tailored solution that utilized automated processes, integrated with internal and external software already in use (including Salesforce), and improved their customer satisfaction. What's more, they were eager to move on from their current customer service partner that offered expensive, time-consuming, cookie-cutter solutions.
"With our old provider, we had a lack of automations that made it impossible to maintain the number of cases that we were responding to every day. Our bots from the old provider, they were not that great. They were really simple and they needed a lot of data, which didn't help. We would have needed to do a lot to train them."
— Guilherme Bulhmann
The Solution
PagueVeloz partnered with Helpshift to initially automate and improve its customer support processes. Helpshift implemented a variety of automated solutions, including automated in-app assistance and AI customer support bots that ultimately improved customer satisfaction.
After the initial success, the fintech quickly realized Helpshift's expanded capabilities beyond customer support and implemented the software internally to integrate with Salesforce and streamline its sales processes and operational efficiency. This solution also enabled the company to seamlessly manage its Helpshift Dashboard directly within Salesforce.
"The bots are awesome. How you use them, how you can build them, and how they can respond to your company needs. You can create some really great things with just some clicks. It's incredible… We use all of it because it helps when a customer needs to chat."
— Guilherme Bulhmann
The Success
After utilizing Helpshift for 1 year, Helpshift's automated solutions have decreased the average time to resolve a ticket by 50%, ultimately resulting in a 13.4% increase in overall customer satisfaction score. With customer support largely automated by AI bots, PagueVeloz was able to handle a 173% increase in issue volume without increasing agent headcount.
Helpshift's easy-to-learn platform reduced time to educate internal team members as the solutions were implemented within just 60 days of the initial engagement. With this quick implementation, they gained insight to clear ticket classification and customer outreach history, something the company did not have access to with its previous solution.