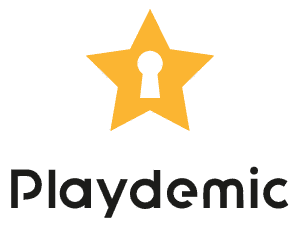 Playdemic's Secret Sauce To App Store Top 20
Playdemic's Golf Clash has all ingredients for a game-gone-viral. It's a light-hearted but competitive PvP game that invites players around the world to compete on the green. That competitive atmosphere, along with some carefully utilized engagement tools, helped push Golf Clash into the 'top 20' of the iTunes App Store within four months of release.
"It builds on all of the knowledge and learnings we've taken from all our previous games," says Playdemic's COO Gareth Jones. "It had to be mobile-centric, it had to be short session game play, we felt it had to be real-time multiplayer, and we also felt it had to be really simple to play but also have a significant level of mastery." Those elements all surely played a role in the game's quick rise to fame, but there's one more crucial component to its secret sauce.
Playdemic Tees Up For Social Media Success
A strong social media presence was mandatory for Golf Clash's popularity, as Facebook 'likes' are a huge asset to promote continuing player engagement and retention. As Gareth says, "the whole importance for social media for a gaming company is spreading the message not only to your own fans, but friends of those fans as well."
Playdemic needed a tool to be able to direct players towards its social channels, and the team was able to do so much in part thanks to a new proactive engagement and support tool Helpshift Campaigns.
The Campaigns feature enables highly-targeted push notifications to be sent to customizable subsets of players at specific times.
First Campaign Attempt Is A Hole In One
Golf Clash first used Campaigns to invite players to participate in a tournament that aligned with the 2017 Masters Golf Tournament.
The first tournament invitation Campaign had more than 20 percent conversion rate. The team sent it out to more than 500,000 players, and more than 100,000 of those recipients took the next step to 'learn more'.
Here's how it works: when the player chooses to view the push notification, the player is then directed to a message that lives within a personalized message inbox right within the app. "We really want to make our message inbox, which has been entirely driven through Campaigns, a real entry point to the game for many players," says Gareth.
The Playdemic team has since used Campaigns to promote additional tournaments and the game's social media presence. Moving forward, Gareth describes big plans to use the Campaigns segmentation tool to increase player loyalty.
For example, Golf Clash offers special golf balls that are equipped to go longer distances and be more wind resistant. Through an ongoing, continuous Campaign, the game can be set up to automatically reach out to players who have played a certain number of games and reward them with these upgraded balls. The Campaign message can thank them, explain the upgrade, and re-engage the player.
The idea is for those gifted golf balls to bring players back and introduce them to monetizable options. Jones also notes that this style of "surprise gifting" is preferable to limited-time offers. In his experience with limited-time offers, once players notice a cadence and develop expectations around it, they are less inclined to regularly engage and instead wait around for the next deal.
"When you've got a game that can run for many, many years, that means you've got to keep upping the ante, you've got to keep changing things," says Gareth. "You've got to be a bit disruptive with your player base so they don't know what to expect."
(Almost) No Developers Necessary
Playdemic attempted to create a similar messaging platform in-house for a previous game, but it simply required too much from the development team. A huge benefit of Campaigns is that after the initial integration is complete, it can be handled entirely by liveops and community teams. These teams just need to figure out who to target, what the message is, and when they want to send it.
That means liveops and community can be fully empowered with a tool that serves some of the most important goals for gaming companies today: increasing new user engagement, improving player retention, and of course a growing ROI.
"We've all dreamt as game makers to have that game that people are talking about, people have heard about, and it's great to be taking the train home from work and seeing somebody playing Golf Clash on the commute," concludes Gareth.
This article first appeared in The Next Web.