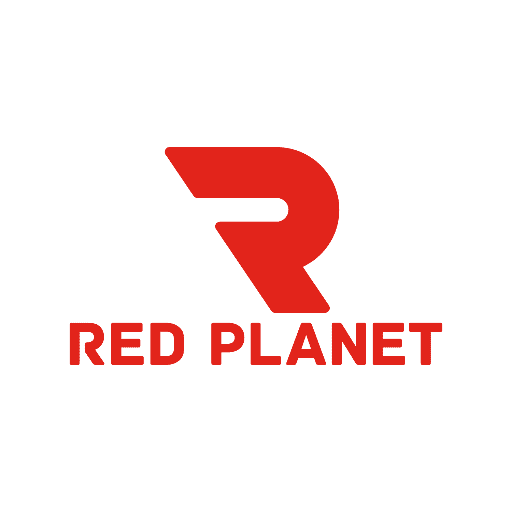 How Intuitive In-App Chat Boosts Guest Loyalty For Asia's Fastest Growing Hotel Chain
Hospitality: The Highest Bar for Customer Service
The hospitality industry sets the ultimate bar for customer service standards. Hotel guests need to feel comfortable and properly taken care of in order to have a pleasant stay and a positive impression of the business.
But the traditional way of taking care of hotel guests does not account for convenience. Guests often have to call the lobby from an in-room landline in order to make a room request. That means guests need to be physically in the room for their request to be fulfilled, and that whoever is sitting at the front desk needs to be present and available to dispatch the request to the appropriate personnel.
But one hotel company has found a better way to accommodate its guests. Founded in 2010, Red Planet Hotels is one of Asia's fastest-growing hotel companies with locations spanning the Philippines, Indonesia, Thailand, and Japan.
"There has been a shift of human behavior from phone calls to texting and chatting in recent years. People are more familiar with texting and prefer to use that rather than make phone calls," says Red Planet's Digital Marketing Director Pawinee Poonyopakorn. "This is especially true if they travel abroad and English is not their native language. We receive more messages than we do calls."
In-App Chat Adds New Level of Convenience for Hotel Guests
Red Planet understands the value of having customer service for today's mobile consumers, and provides mobile in-app support for all guests.
If guests have a question, whether it's during the booking process or during their stay, they are able to start a two-way chat within the Red Planet app and speak with someone in real time.
"The chat feature on our app helps us interact with our guests more quickly and it's an easy way for guests to contact us," adds Pawinee. "Furthermore, the chat feature also enables guests to send us pictures and documents, which you obviously cannot do with phone calls. There are many times that guests want to extend their reservation and ask us via chat to book a room for them. We can send a booking confirmation to them via chat right away."
No Support Staff? No Problem
But guests aren't the only ones who benefit from in-app support. Employees do as well.
Red Planet does not have dedicated customer service agents: front desk employees are entirely responsible for customer care. That means that these employees have more on their plate than just customer inquiries (like overall guest management responsibilities) and benefit massively from having smart, simple support tools at their disposal.
For example, front desk employees at one hotel are currently trying out the new Helpshift agent app that is very similar to the one that guests use. They can respond to messages on a mobile phone wherever they are on the premises or otherwise, chatting back and forth while going about their other duties. It's creating a more seamless user experience, for employees and guests alike.
"Using chat as an additional communication medium between our staff and guests also improves our hotel review rating as we can promptly solve our guests' problems," says Pawinee.
Continuity is Key to Quick Resolution
Once an employee's shift ends, the chat history is saved so that guest issues will continue to be resolved without guests having to repeat their inquiries. Pawinee notes that employees "can also leave notes for each other about things they have done in order to solve the guest's problem so the next agent can follow up."
Red Planet boasts a high customer satisfaction rating, and this aforementioned connected and continuous experience further equips these hotels to maintain and improve that already top-tier standard of service. In the past 30 days, the company has seen an incredible impact:
Red Planet has decreased employee time to first response by 73 percent. This decrease shows that guests are being responded to much quicker, but that's only one part of the equation: employees have also decreased the amount of time that it takes to resolve an issue by 20 percent.
Since employees aren't just addressing but are actually resolving issues faster, they have happier customers. These happy customers should spread the word about their great experiences and return for future travels.
"Since the front desk agent is responsible for these messages, they can handle requests immediately and effectively without having to contact other departments, which would add time to our response," says Pawinee. "It's a one-stop service."