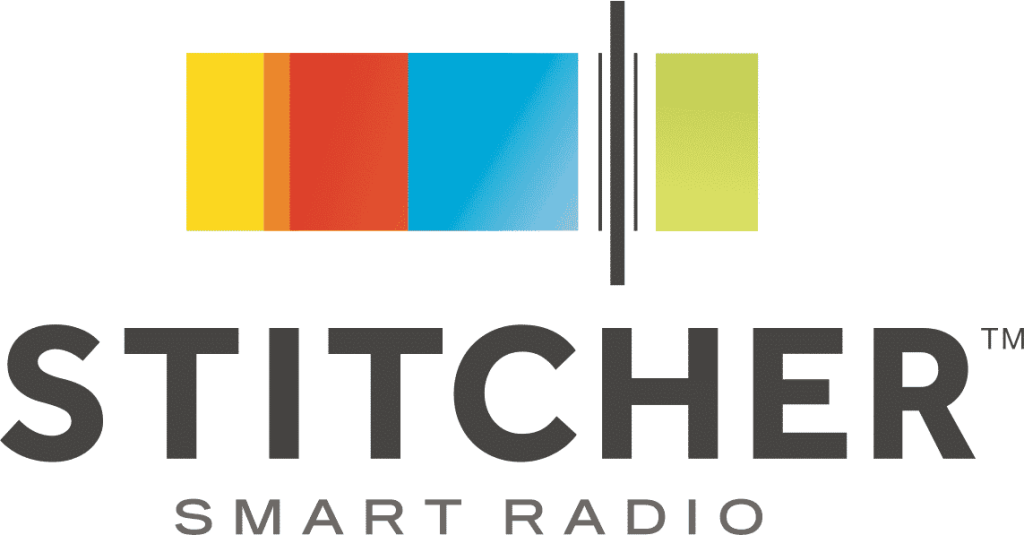 Customer Spotlight – Stitcher significantly reduces ticket response times
Stitcher delivers the latest news, sports, talk and entertainment radio on demand, helping listeners discover the best of over 20,000 radio shows and podcasts. The Stitcher Radio app has over 12 million downloads on iOS and Android and is the largest podcast listening platform behind iTunes.
"Helpshift has helped us as an organization to streamline our feedback process, and we've not only been able to significantly reduce our response times, but more accurately track emerging problems and the demand for certain feature requests." – Vanessa Ishii, Engagement Editor at Stitcher Radio.
The challenge
With Stitcher's one dedicated support person copying and pasting responses from a number of sources; the need for canned responses to reply to tickets in seconds was at the top of their shopping list. Equally as important was reducing the amount of repetitive questions they were being asked – users didn't seem to be using the Stitcher FAQ page.
How we helped
Through our dashboard, support agents can search and insert pre-formulated answers to common questions. Helpshift also stores unpublished FAQ's, allowing support staff to choose from sensitive or trivial responses not available to the public.
The published FAQ's through Helpshift accounts for a 70% ticket reduction as they're easy for customers to browse within the app or on the web.
Where's the proof?
Time to respond to tickets reduced by 70%!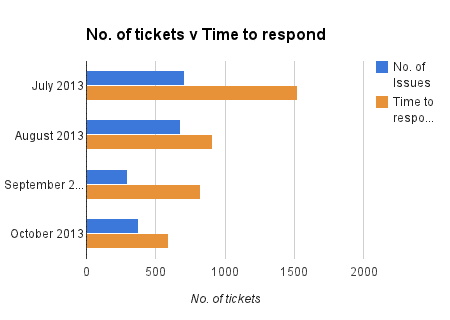 Note: Stitcher launcher with Helpshift in August 2013.
The Full Story:
A special thanks to Vanessa at Stitcher Radio for taking the time to help us compile our first Customer Spotlight. Vanessa is the Engagement Editor at Stitcher and one of the many hats she wears is making sure Stitcher listeners are having a great experience with their app! Here's what we discussed over a glass of wine… I mean coffee. 🙂
Question: Stitcher has always had a strong focus on Customer Support – tell us how you were helping customers before Helpshift came along?
Vanessa: Before we integrated Helpshift, we used what was initially intended to be a temporary home grown support solution. Of course 4+ years we were still using it, as often happens at start ups. The system had not really evolved over time as our engineering resources were focused elsewhere and managing tickets in a systematic order and getting through them quickly was a real chore.
When Helpshift was integrated into our iOS app, instantly my favourite feature became the canned responses. Previously I had to copy and paste answers to common questions from my own personal bible of answers that we didn't want published. And we also had published FAQ's on a Wiki Q&A page that I'd also pull responses from, however they weren't easily searchable. So my life was quite repetitive back then, "find, copy, paste" – repeat; all to answer tickets.
Question: We like to think of Helpshift as a team member that we place in our clients office. how does Helpshift interact with the rest of the team and what do they think us?
Vanessa: We have one main person manning support during the week (me) and run a rotating schedule of two support staff with the rest of the team on weekends. This way everyone in the business can get a feel for what it's like to support customers, and understand the types of things our users contact us about.
Helpshift backs the weekenders; again through canned messages. They are super useful for the weekenders because if they're unsure of an answer, they can quickly search through both our published and unpublished FAQ's before calling in their back-up — me.
Another appealing feature of Helpshift is how intuitive the interface is — whenever I have to walk someone new through the basic process, it's uncomplicated and straightforward.
Question: Have you had a significant learning about your app that Helpshift helped you through?
Vanessa: Recently we worked through a problem with buffering issues impacting listening in the app. Listening is obviously the core of our app so anything that impacts it is a top priority for us.
When our team tested it internally we couldn't reproduce problem. We tagged all similar issues with a common tag and compared debug logs and user breadcrumbs from all those customers. Quickly, the engineering team was able to isolate the bug and find a solution. We were able to communicate a work around and an apology to the affected users which was very helpful until we could release a fix. We also added a public FAQ to address the issue and workaround in the interim.
Question: Let's talk numbers, how did we make you more efficient?
Vanessa: The number of issues being reported to us has halved since we implemented Helpshift. That tells us that most of our users are now self servicing through our FAQ's rather than coming direct to us because it's too hard to find answers themselves.
And not only has our ticket volume reduced but the time it takes me to answer tickets now has also reduced significantly. Before Helpshift I spent about 25 hours a month responding to tickets and now it's as low as 8.5 hours. I can get through them quicker because I no longer need to "find, copy, paste" – repeat; to find answers; everything I need is stored in our canned messages. Now I have more time to spend in the other hats I wear at Stitcher.
Julia: Anything else to add about working with Helpshift?
Vanessa: Only that for us, one of the key differentiators for Helpshift we looked at before deciding to jump aboard that has definitely played out in practice is the focus on mobile and in-app support. Over 90% of our listening is on mobile devices and Helpshift's solution is the best out there in our view. It's also been great to work with another start up team that moves quickly — Helpshift has been accommodating and responsive to our needs which isn't always the case after a deal is inked.