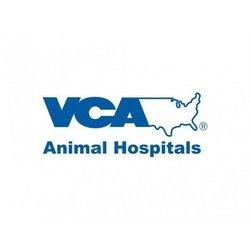 VCA's Data Rich Live Messaging Provides Pet Owners with Unprecedented Care
With more than 750 locations nationwide, VCA Animal Hospitals strive to provide the highest caliber of service through accessible and innovative veterinary care. That's why they have recently invested in expanding their care beyond brick and mortar hospitals with the VCA CareClub mobile app. VCA CareClub offers subscription-based pet wellness plans including regular exams and vaccines, and the app offers an extra level of service through the ability to live chat with a veterinarian, 24/7.
The recent live chat offering has been instrumental to the app's success.
Think about the last time your dog or cat swallowed something inedible at 10pm. Was your vet's office closed? Did you rush over to urgent care and pay a high fee only to learn that your fur baby would be fine? By using the Helpshift platform, VCA CareClub connects vets and pet owners in real time with a conversational chat experience — alleviating any associated anxiety of not being able to speak with a trusted source immediately.
By far, the ability to chat with a veterinarian 24/7 was our number one requested feature," said VCA's Vice President of Client Experience, Aaron Frazier. "From our standpoint, this is really an extension of our hospital. We want to make sure that clients get information whenever they need it, wherever they need it.
Why the Best Service Needs to Be Instant and Personal
There's no way to always accurately predict online chat volume, so efficiently staffing veterinarians that are on-call for instant support around the clock can prove challenging. But providing said veterinarians with as much information as possible expedites their conversations and improves the experience for the pet owner.
The VCA CareClub app chose Helpshift to provide a seamless exchange of information between pet owners, hospitals, and veterinarians. Health and general pet information is collected and stored via the platform, and all veterinarian notes are captured as well. Helpshift also connects the app with the hospital database so that all medical information is up to date.
This ensures that every conversation starts with an informed vet who has access to all previous interactions and pet history for rapid, quality care.
They can access the client's location, the client's name, pet's name, pet's age, breed information, and other key important details, which then in turn allows our on-call doctors to better serve our clients by really providing personalized service," said Frazier.
This information exchange goes the other way, too. After an online chat with an on-call vet, the pet's file will be updated accordingly at the hospital so that the doctor is completely up to speed when the pet arrives for a subsequent appointment.
Nationwide Launch Requires New Platform Tools
After initially launching in Texas only, the app was so successful that VCA's team launched nationwide back in October 2017. With a 15x surge in users, the team needed some operational adjustments to ensure that the app could continue to provide that same level of instant and personalized service.
VCA CareClub has since implemented backend features like automated routing to help with this massive scale. Based on factors like vet availability, specialty, and backlog — Helpshift's automated routing ensures that the best available vet is connected with the pet owner in real time. The team has impressively been able to not just maintain a 40 second service level agreement (SLA), but consistently beat it. They are able to respond to most chats in under 30 seconds.
Holistic Experience Makes for Happy Customers and Healthier Pets
This 24/7 messaging has enabled an unprecedented level of service for pets and owners both online and at the hospital. Owners and vets alike have more access to information, allowing for better health care and overall wellness. The team believes so strongly in the power of live chat that the app also regularly sends out Helpshift push notifications to remind subscribers to use and engage with the chat feature more frequently. This genuine level of care about pets and their owners, and desire to constantly improve the experience has resulted in a consistent 4.8/5 rating in customer service satisfaction.
With the Helpshift platform we're able to personalize that service and allow our on-call doctors to provide a higher level of service to the clients than they would otherwise. We try to really hand hold the clients, make them feel connected, and give them peace of mind," concluded Frazier.