4 Reasons to Attend Helpshift's MBA in Customer Service Automation Webinar Series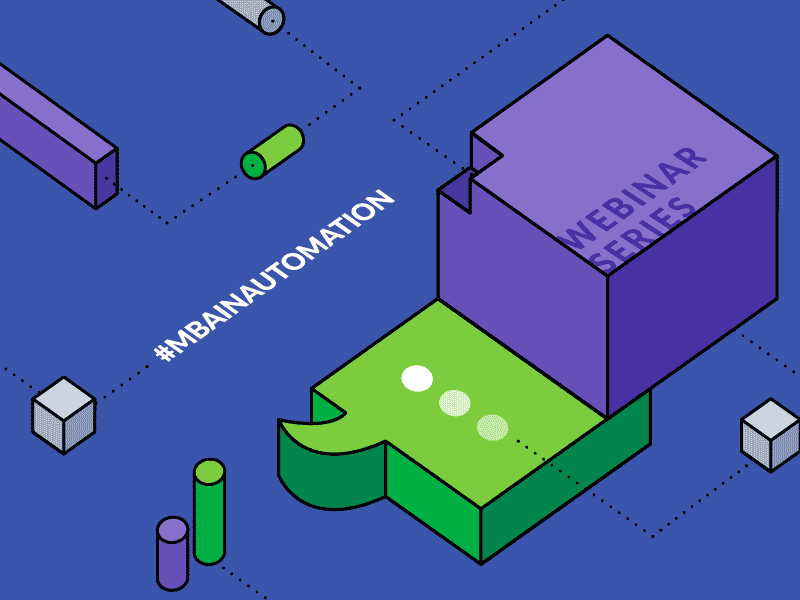 The typical customer support agent today spends a lot of time asking rote questions; from 'what's your account number?' to 'could I get the first and third letter of your password?'. It's quite an inefficient use of their time when they could be helping customers with their actual problems. But It doesn't have to be like this. New advances in customer service automation are proving that customer support can be efficient and enjoyable for both customers and agents.
Automation is making accessing customer support as intuitive as starting a chat conversation, and for agents, bots can ask the rote questions that used to be part of a call script. But while these innovations are certainly exciting, we understand that change doesn't come easy, and with every new technology comes the prospect of a potentially daunting process of implementation.
Here at Helpshift, we believe in making things as easy as possible for people. And that doesn't just extend to consumers who seek support via our platform, but also the business community that leverages our solutions to meet the increasing demands of consumers for a streamlined support experience.
That's why we're hosting a webinar series where you can earn your 'MBA' in customer service automation. While you won't walk away with a literal diploma, you'll feel ready — and even excited — to implement automation into your customer service organization. And unlike graduate school, you won't need to come with any prior knowledge. But if you need more convincing, here are four reasons you should attend next month's MBA in Customer Service Automation Webinar Series:
1. Hear from our founder and industry influencers
Day one starts with the big picture. Join Helpshift Founder Abinash Tripathy and chatbot guru Chad Oda as they recap the evolution of bots and how they made their way into the customer service space. They'll have a frank discussion about the benefits and limitations of automation today — so you can start the week off with a clear sense of where we've been, where we are and where we're going with customer service automation.
2. Build the foundations for automation
With any new investment in technology, you want to get the most bang for your buck. That means building the right foundations in terms of people and processes that support ongoing innovation. On days two and three, our customer success team will walk you through how you can prepare your organization for automation, as well as maintain those foundations for ongoing success.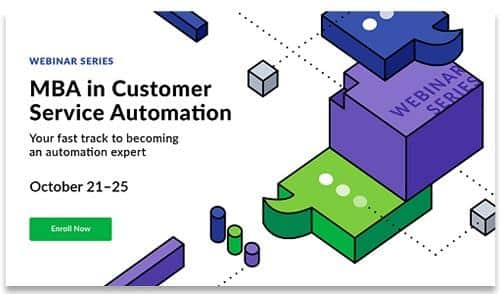 3. Advice on how to scale automation within 60-days
Our goal for those of you who want to get started with automation is to see greater than 50% of tickets deflected by bots within 60 days, so you can quickly give your agents more time to focus on high-value customers and urgent issues. On day four, our customer success professionals will provide you with a roadmap to success, including an overview of how to build a bot in minutes and KPIs to measure your progress against.
4. See the shape of automation trends
Bots aren't happening in a bubble. Automation in customer service is making a real impact across industries and geographies. On day five, you'll get an exclusive look at data and trends that tell a larger story of how automation is making customer service better for everyone. It'll also give you a sense of what you can look forward to as you continue to make automation a core part of your customer service organization.
We're all super excited to be your hosts for our upcoming five-day webinar series and are looking forward to sharing our knowledge and insights with you. You can register now here. And to get even more out of the event, you might want to check out our Ultimate Guide to Digital-First Customer Service. It'll give you a good foundational understanding of automation within the customer service space. And don't worry, that's the only homework we'll be giving you.