Conversational UI is the foundation underlying the capability of chatbots, QuickSearch Bots, and other forms of AI-enabled customer service. Conversational UI takes human language and converts it to computer language, and vice versa, allowing humans and computers to understand each other. Conversational UI is not necessarily a new concept, but recent advances in natural language processing (NLP) have made it far more usable for businesses today.
Conversational UI is also the technology that underpins voice-to-text services and AI assistants like Siri, translating human speech to text and computer language.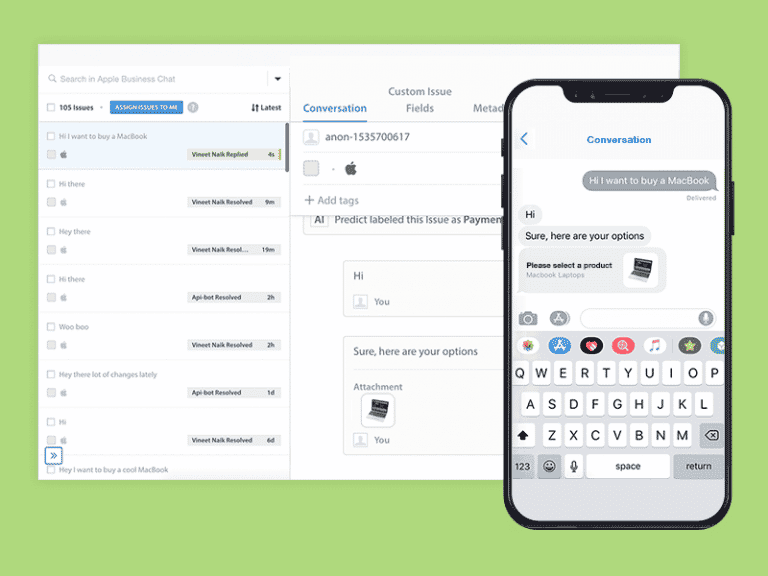 Why Does Conversational UI Matter to Customer Service?
Chatbots and QuickSearch Bots rely upon conversational UI to be effective. They connect backend services and functionality to up-front customer chats. Within automated customer service paradigms, conversational UI is a pivotal element. And this is critical, because it ensures a company's customer service is available all the time. Even during hours when human agents may not be staffed, or are less staffed, chatbots can answer some questions and set an expectation for a reply on others.
Because messaging is quickly becoming the most fluent way we interact with customer service organizations, conversational UI is even more critical. It takes quickly typed short sentences and parses them for computer use.
How Helpshift Supports Conversational UI
The conversational UI that Helpshift offers creates a "beyond omnichannel" experience where customers don't just have the option of contacting customer support on whichever channel they prefer (phone, email, live chat, messaging), but those conversations are fluid and seamless across channels. A conversation begun with a bot using conversational AI can be transferred to a live agent within the messaging app or on the phone without the conversation losing momentum or data.
Central to Helpshift's customer service platform are bots and automated workflows. Chat bots and QuickSearch Bots can be deployed in minutes with a code-free visual interface that does not require professional developers. QuickSearch Bots are connected directly to your knowledge base to instantly respond to basic customer questions and enable you to deflect support tickets.
The conversational UI that Helpshift uses enables automated issue routing, intelligent issue classification, and proactive support that melds automated customer service with the efforts of your human agents to create a cohesive, efficient, and friction-free experience for your customers and your agents.
Additional Information About Conversational UI