What Audible's New AI-powered service says about the Future of Voice- Based Customer Service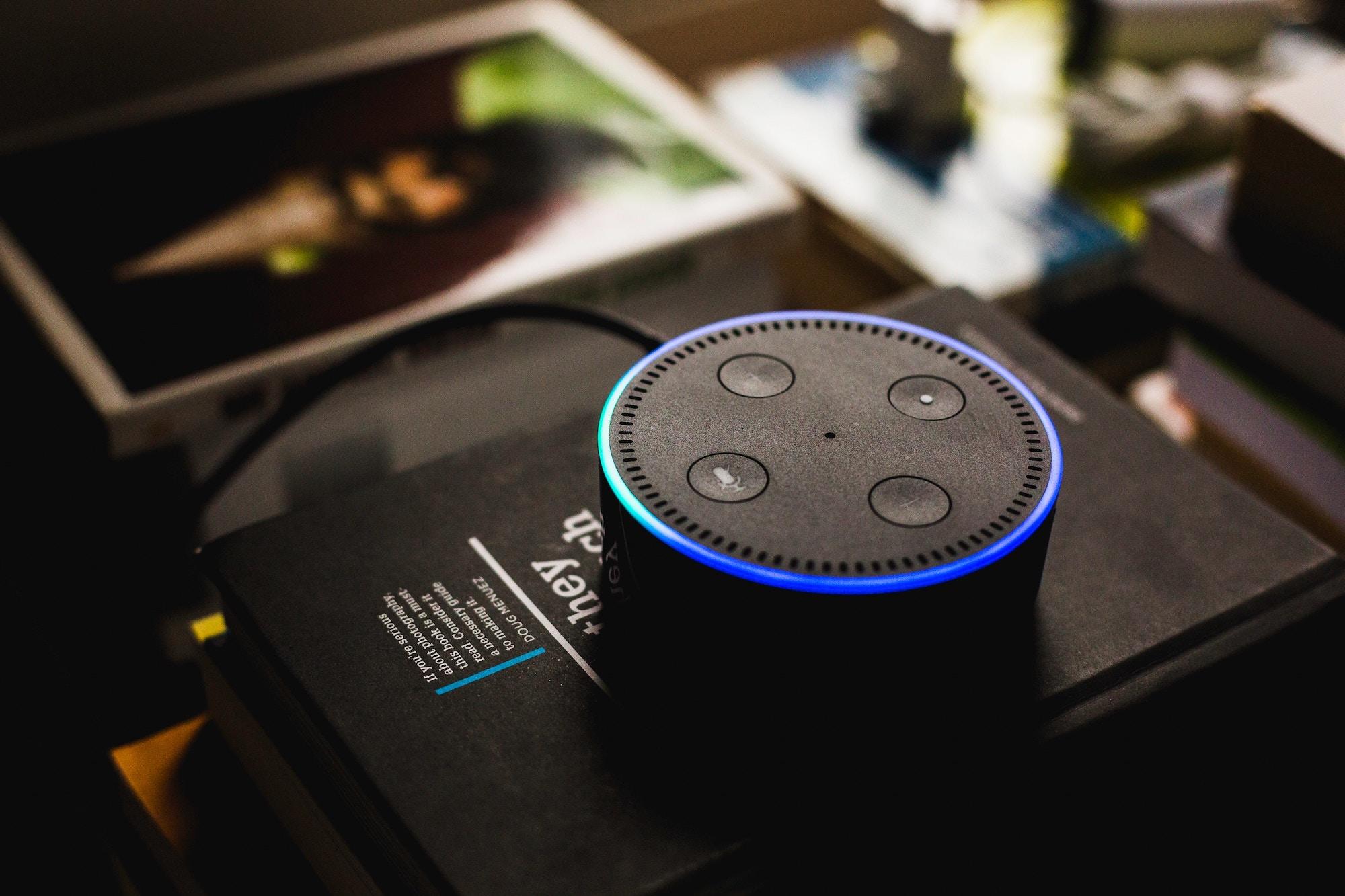 This week, Audible, the Amazon-owned audiobook subscription service, announced a new integration with Amazon's Echo for contacting a voice support channel and receiving personalized book suggestions. The integration is the first of its kind, and opens up a new realm of possibilities for voice-operated customer service.
Voice-operated automation for brand support has been around for over a decade, in the form of Interactive Voice Response (IVR) systems. By all accounts, however, these automated phone menus are ineffective and frustrating. Even with today's technology, the systems continue to struggle with accents and ambient noise, and oftentimes customers end up circumventing them altogether by immediately choosing an option for being routed to a human. The result of this widespread frustration has been that many digital-native brands, like Uber and Amazon, ditched voice-based service in favor of messaging and self-service — where automation can enhance experiences rather than detract from them.
Now, however, Amazon is tentatively dipping its toes into voice-operated service. This shift, particularly from a company that has historically spearheaded digital self-service and messaging as primary channels for customer service, signals several changes for the future of voice support.
The Power of AI is Best Served With a Side Dish of Humans
Audible's integration with Alexa is simple: users say, "Alexa, call Audible" and are immediately connected with a human agent from Audible's voice support team. This human-centric approach to support is an interesting divergence from Amazon's history of prioritizing self-service. What it signals, however, is not just a move towards human-centricity, but rather a move towards integrating human service with the most effective forms of AI.
Unlike using a phone to call customer support, using Alexa has unique advantages: the AI already has rich information about the caller, including purchase history, profile, and recent activity. This makes the path to resolution on the agent side much faster and more informed than traditional call center support.
This advantage — using AI to enable humans to quickly and seamlessly resolve support issues — is increasingly being employed across channels, including messaging, live chat, and email. With messaging and live chat, for instance, companies such as MoviePass employ bots for initial information collection and self-service suggestions, and then use AI-powered routing to triage tickets to the best agent for the issue at hand (when human intervention is even necessary). With email, companies can use NLP to intelligently route issues based on the content in the request — ensuring less back and forth between agents.
Additionally, the Audible – Echo integration points to another emerging trend in customer service: that of offering proactive support through personalization. Echo users with Audible subscriptions can receive personalized book recommendations via the smart speaker — a feature that preempts issues with finding new titles or recommendations via the app.
Does This Mean IVR and Voice Support Automation is Dead?
Notably, Amazon has taken a different approach to voice-operated customer service than its rival, Google. Google's not-yet-released Duplex voice assistant is said to be fully automated, and meant to emulate human intelligence for a variety of tasks. In other words, it's an AI-powered update to IVR systems.
In the context of customer service, Duplex customers will need to be careful with the extent to which they rely on the automation. No matter how smart the voice operated system is, there will still be occasions where customers need to speak with a live agent. Because of this, the future of 'new voice support' is likely to end up somewhere in between what Amazon and Google are debuting today.
Tactful Automation is the Name of the Game
Amazon Echo's initial foray into customer service is an effective first step towards integrating the best of AI with the best of legacy voice support. As smart speakers become more popular, both Amazon and Google will need to strike the delicate balance between scalability through automation and convenience for users.
Considering messaging for customer service? Get started with a Helpshift free trial or request a demo today!