App Marketing Guide 2021: Best Strategies to Promote Your Mobile App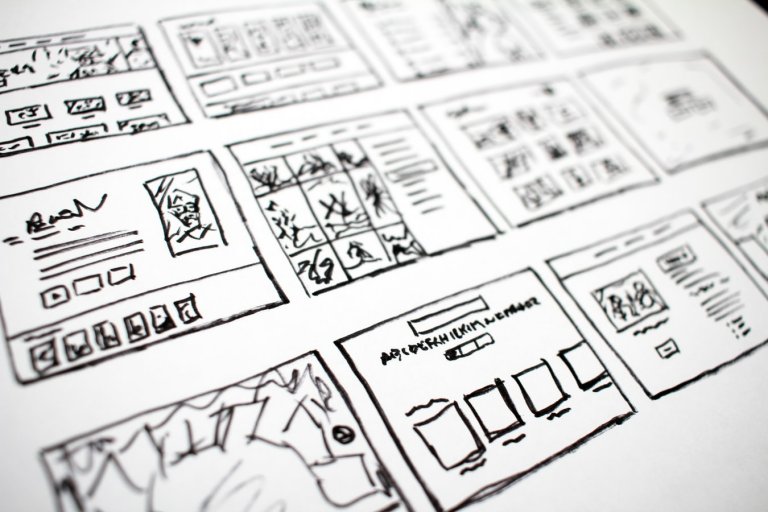 On average, 6.140 mobile apps are published in Google Play every day. Consequently, newly released apps inevitably face a risk of remaining in the shadows. This causes a struggle for app creators and marketers to make their app stand out. Regarding app discovery channels, more often than by browsing app stores, users turn to their family and friends for recommendations. Search engines are another way that people use to find a new game, an app to arrange their finances, to learn a new language, etc.
However, apps do not magically appear on the top pages of search engines. We wish there was a secret spell so that the users would immediately discover your app and remain loyal to it forever after. But don't rush to plunge into the depth of despair thinking there's no way for your app to stand out within the crowd. First, let us walk you through some of the app marketing strategies that if implemented right, will work almost like a magic spell attracting and engaging your app users long-term.
Pre-launch/Awareness Stage
Your app marketing efforts must begin long before the availability of the product. According to several reports, it is recommended to launch mobile app promotion right at the start of development to create a buzz around your concept. However, even before the pre-launch campaign, it's important to thoroughly research your target market. Your pre-launch efforts should include the following:
Persona Research
Persona research should be a part and parcel of your app marketing plan. A persona is not just a description of your buyer. This is an understanding of what your customers think of your brand. Persona research gives you knowledge about your customer's expectations on which you should base your app marketing strategy and includes the following attributes:
| | |
| --- | --- |
| | Who is it – name, education, location? |
| | Where do they work – how much they earn, how they pay for their purchases? |
| | What are their interests and hobbies? |
| | What drives them – worldview, pain points, life goals? |
| | Which social media and gadgets they use? etc. |
Competitor Research
Knowing your competitors will help you efficiently communicate with your target audience, distinguish your brand from competitors, and improve the app marketing plan. Here are some tips for efficient competitor analysis:
Create a list of top 5 competitors and compare them in terms of price, monetization model, rating, pros and cons, and user feedback.
Check how often the competitors update their products in the app stores.
Follow them on social media to see how they present their brands online.
After the research, think about what can distinguish your app from competitor apps and what makes it special. Going back to your persona research, how does your app address their pain points better than your competitors?
Preparation of Promotional Materials
The following requirements apply to promotional materials:
Requirements of the app stores. These requirements rarely change and there are clear descriptions for them.
Requirements arising from the project goals: what is more relevant for the app's target audience, what kind of marketing does the project have, etc.
At the pre-launch stage, it's enough to prepare materials only for the app stores. Theese include texts, screenshots, icon, promotional video, and banner. Study the store requirements before you prepare and upload the materials.
Google Play Requirements
For texts: app name – up to 30 characters, short description – up to 80 characters, full description – up to 4,000 characters.
For screenshots: JPEG or 24-bit PNG, between 320 and 3840 pixels, aspect ratio 2:1.
For the icon: 32-bit PNG, 512×512 pixels, up to 1024 KB.
For the banner: JPEG or 24-bit PNG, 1024×500 pixels.
Apple AppStore Requirements
For texts: app name – up to 30 characters, subtitle – up to 30 characters, a short description (snippet) – up to 255 characters, full description – up to 4,000 characters.
For screenshots: more information here.
For the icon: more information here.
Creation of Landing Page
When promoting your mobile app, you should pay attention to the landing page. It is a kind of a bridge between the web and the mobile application environment that collects visitor information before launch and post-launch and redirects traffic to the mobile app.
There are two types of landing pages for mobile apps:
Collectors of applications for installation (placed before the release)
The actual page with a link to the application (placed at the time of launch)
We've already mentioned that the mobile app promotion begins even before the launch. For this stage, you'll need the first type of landing. On this page, you should describe your app and its purpose as well as offer visitors to leave their email or phone number so they could be notified when the app is released. You should also run regular email marketing campaigns to keep them informed on the progress and also use this opportunity to survey them. This way, you're building your user base even before the release and as a result, you will gain an understanding of the product-market fit. The second type is designed to immediately redirect traffic to the app and deeplink to the content.
No matter the type, any high-quality landing page should be minimalistic, attractive, informative, and contain relevant media. The page should include FAQs, videos, call to actions, app store buttons, links to media reviews, features list, and a form.
Content Marketing
Content marketing is a long-term marketing strategy aimed at attracting the target audience and building trust with them. To achieve their goals, marketers create and distribute relevant content.
Content marketing helps build a long-term relationship with the target audience, attract potential customers, and retain existing ones. For example, companies that have a blog attract 55% more visitors.
The key purposes of content marketing are:
Increasing the target audience
Increasing user engagement
Increasing brand awareness
Increasing market share
Driving traffic
Re-engagement of passive users
Increasing customer loyalty
Upselling and cross-selling

Summary
A pre-launch, also known as a soft launch, is one of the best methods of early user engagement and retention because it allows you to:
present the product step by step, enabling you to make all necessary changes on the go
collect valuable user feedback regarding the app's UI/UX and functionality
get access to the app usage data
check the optimization of your app store page
segment your target audience
Post-Launch/Acquisition Stage
The most successful apps are those that grow faster than the others, and this can be achieved with a proper user acquisition strategy – a plan that will increase the app's discoverability and generate more downloads. It's critical to build a clear post-launch strategy at the early stages of the project, which is based on user feedback and collected data. A successful user acquisition strategy should consist of the following components: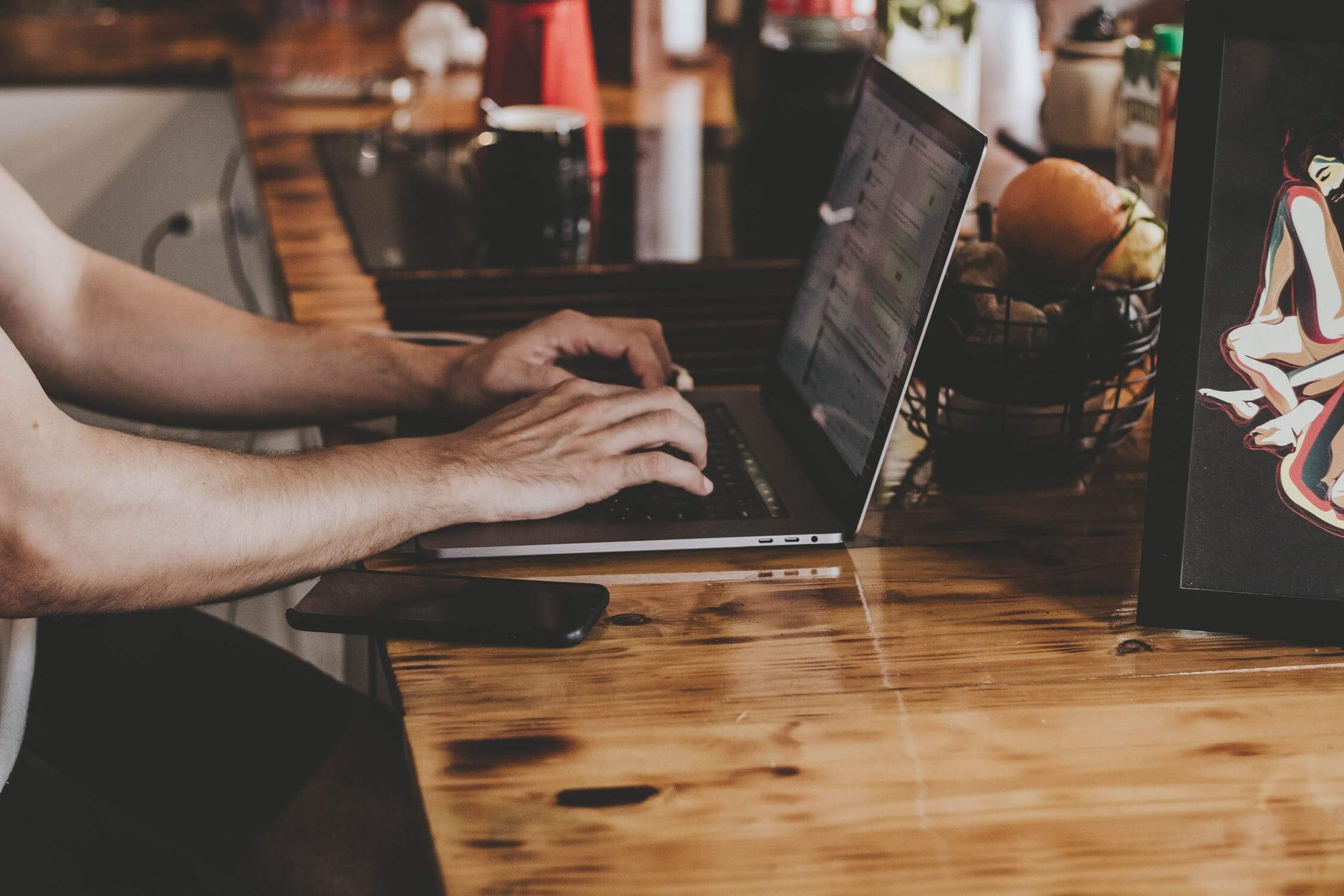 App Store Optimization (ASO)
ASO is a set of actions aimed at the optimization of mobile apps on Google Play and in the AppStore. This process involves several actions, commencing with keywords selection and filling meta tags. In addition to keywords, the visual component such as the icon, informative screenshots, user rating, and the total number of downloads affects the app's ranking and the user's final choice. All this is necessary for the app to increase its visibility in the store, access the top categories, and become featured.
Apple and Google often change the format of featuring, but the main formats are the "Editors' Choice" or "Recommended" promo blocks. All featured applications are curated manually with the use of algorithmic calculations by the respective app store, and it is impossible to buy this service. Therefore, ASO tools help to convey the maximum benefit of the application for both the editors and the end-user.
"App Store algorithms are becoming more and more complex. App developers looking for incremental growth need to implement more elaborate keyword strategies that focus on influencing the recommendation algorithms that determine visibility in "similar apps", "trending searches" and stories in search results." — Simon Thillay, Head of ASO at AppTweak ASO Tool.
App Reviews
To increase the number of app downloads, it's not enough just to publish the product and write attractive description for it. Smartphone owners, among other things, are guided by the ratings and reviews from other users. Additionally, app stores consider user feedback for the app store ranking, thus putting apps with many good reviews ahead of the competition for the users.
Reviews, of course, will appear over time, but what if the app's been published recently and you want to quickly receive feedback? The best way to do it is to ask the existing users to review the app by using special app review acquisition strategies.
Paid Marketing
If you have allocated budget for paid acquisition strategies, you can promote your app through the following channels:
Paid press releases. There are lots of free press release services, but a paid press release offers detailed targeting.
Facebook targeted ads. Use Facebook's ad tool to target a specific audience based on their age, gender, location, and page likes.
Popular ad networks. Google Ads, Unity ads, Vungle and Chartboost are good examples of advertising platforms you can use to promote your app.
App directory listings. App directories are websites that users can search for popular apps as well as directly install and evaluate them. Rates charged by app directories are based on the number of generated installs.
"You can save your advertising costs by promoting your app through a cross-promotional platform. This advertising method works by exchanging ads: you earn credits for showing other developers' ads in your app and then spend these credits to get your app promoted on other apps." — Fernando Saiz Camarero, CMO at Tappx.
Referral Marketing
According to a study by Nielsen, 83% of people trust the recommendations of friends more than any other ad. And that's not a surprise, because you know your friends and trust their opinion. Besides, your friends are not interested in selling an app to you.
Referral marketing is a type of marketing that encourages customers to recommend products and services to their friends. It's already been successfully used by companies such as Uber and Airbnb. Users invite their friends, and they, in turn, invite further friends. Compared to other methods, referrals are a relatively inexpensive way to acquire users whose lifetime value (LTV) is significantly high. This, consequently, increases your retention rates.

Social Media and Influencer Marketing
Modern social media marketing is closely related to influencer marketing – a way to promote products and services through influential individuals.
Today, influencer marketing plays an important role in multi-channel product promotion. Opinion leaders can spread the word about your product through the most popular platforms, e.g. Twitter, Telegram, Twitch, and Facebook. YouTube is the best choice for gaming apps. The YouTube mechanics allows you to place a link to the game immediately below the video, in the first line of the description. Therefore, the most suitable formats are integration into the video (recommended at the 2nd minute) or exclusive release (thematic video, fully dedicated to the game). "Exclusive" is more expensive, but the involvement of the audience will be much higher in this case. Moreover, consider using influencers who have an organic connection to your brand and message. This can help create a positive, authentic impression and could be more cost-effective in the long run. Overall, investing in influencer marketing can be an effective way to reach new audiences and create a successful branding campaign for your small business.
Engagement and Retention
According to the 2019 statistics, 25% of apps downloaded around the world are used only once. Therefore, just getting a download is not enough – the user must get "hooked" onto your app, wanting to spend more time with it. To achieve that, you need to apply user engagement and retention strategies, such as: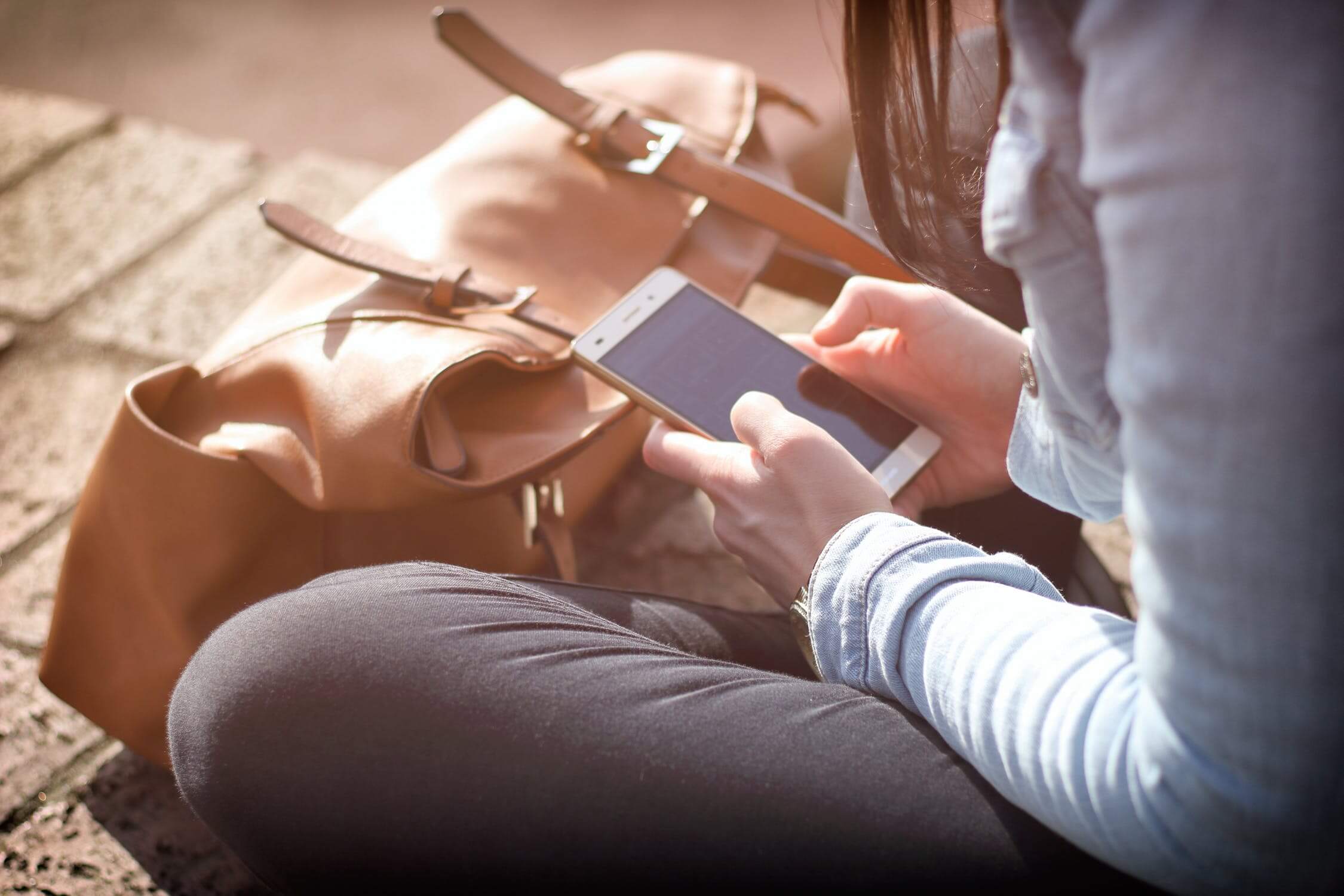 Onboarding
Onboarding is the process of introducing a user to an app, which helps them to feel the value of the product. Properly built onboarding will show the user the maximum benefits of the app and lay the foundation for retention and additional sales. According to the Sixteen Ventures study, a user who does not feel the benefit of your app during the first interactions will churn within 30-90 days. And, most importantly, onboarding needs to be personalized in order to grab the user's attention from the very beginning. You can achieve this with contextual deep linking by GetSocial. This service can help you make sure that each user is greeted by custom and highly personalized onboarding. Moreover, you can improve your onboarding by introducing GetSocial's social graph which connects users with their friends who are already using the app.
Deep Linking
Deep linking is a technology that allows a user to navigate between apps to predefined sections. Here's how it works: the user follows a URL, then the resource located at this URL determines the operating system and accordingly switches the user to a predetermined section of the app. Let's consider an example. A pizzeria launches a promo campaign that allows customers to order pizza at a 50% discount. They advertise this campaign via SMS or any other messenger. When a user gets a message, they follow a link that sends them directly to the section of their app where the user can order pizza.
The Smart Links solution by GetSocial can also be used for deep linking. It can work with the following use cases:
Converting mobile web users to native app users
Converting desktop users to native app users
Marketing campaigns
Generating a single link to install the app on any platform
Content sharing
Push Notifications and In-App Messaging
Push notifications are one of the most attention-grabbing communication channels. These messages can give users important information, such as hot sale alerts, new feature announcements, and reminders to proceed in the app. Push notifications have the following benefits:
User engagement
Improved user retention
Valuable insights into user behavior
High response rate
Simple communication channel
Marketing Automation
Marketing automation is the minimization of time and effort spent on routine marketing processes. The main purpose of automation is to simplify and speed up work in the following areas of marketing:
Email Marketing
Push Notification Marketing
Campaign Management
Prediction/Scoring
Lead Management
Social Marketing
Marketing Analytics

In-App User-to-User Communications / Communities
In-app communities are social features integrated into the app that allow users to communicate with each other and exchange experience. Having an in-app community is one of the most successful user retention and engagement tactics. This is because a feeling of belonging and competitiveness encourages the users to return to the app, knowing that their peers are waiting. Besides, a community makes the app more "human" – apps with many users have community managers that act as intermediaries between the company and customers.
Gamification
Mobile app users have become more demanding today. For many of them, just a working app is not enough, even if it works properly. To attract and interest the audience, business apps are now actively using gamification. This is an effective way to capture the user's attention and engage them in active and long-term interaction with the app.
The art of gamification is to make gaming mechanics almost invisible to the user. A person should not be aware that they are involved in the game. Otherwise, they will either try to adjust the system for themselves or just leave the app. However, a productivity game app Habitica has succeeded with just the opposite approach:
"Habitica takes an approach that puts the game element front and center for our userbase. We appeal to users who find the motivation of virtual rewards to be an additional booster beyond the intrinsic motivation of the task completion and habit-building itself." — Elizabeth Plunger, Community and Social Media Manager at Habitica.

The point is, the extent of gamification and its success depends heavily on the type of the app, its goals and target audience. So experiment and check what works better for your app.
Social Connections
Social connections refer to the integration of social media mechanics into an app, such as the ability to invite friends, and connect with an existing friend who is already using the app. These features will help you retain users because their friends are also using the app. The Social Graph tool by GetSocial enables the users of your app to automatically connect with their invited friends as well as gives them suggestions of friends who are already using the app. Besides, GetSocial collects key information about your users and their social interactions to give you insights into their behavior for better targeting.
Monetization/Revenue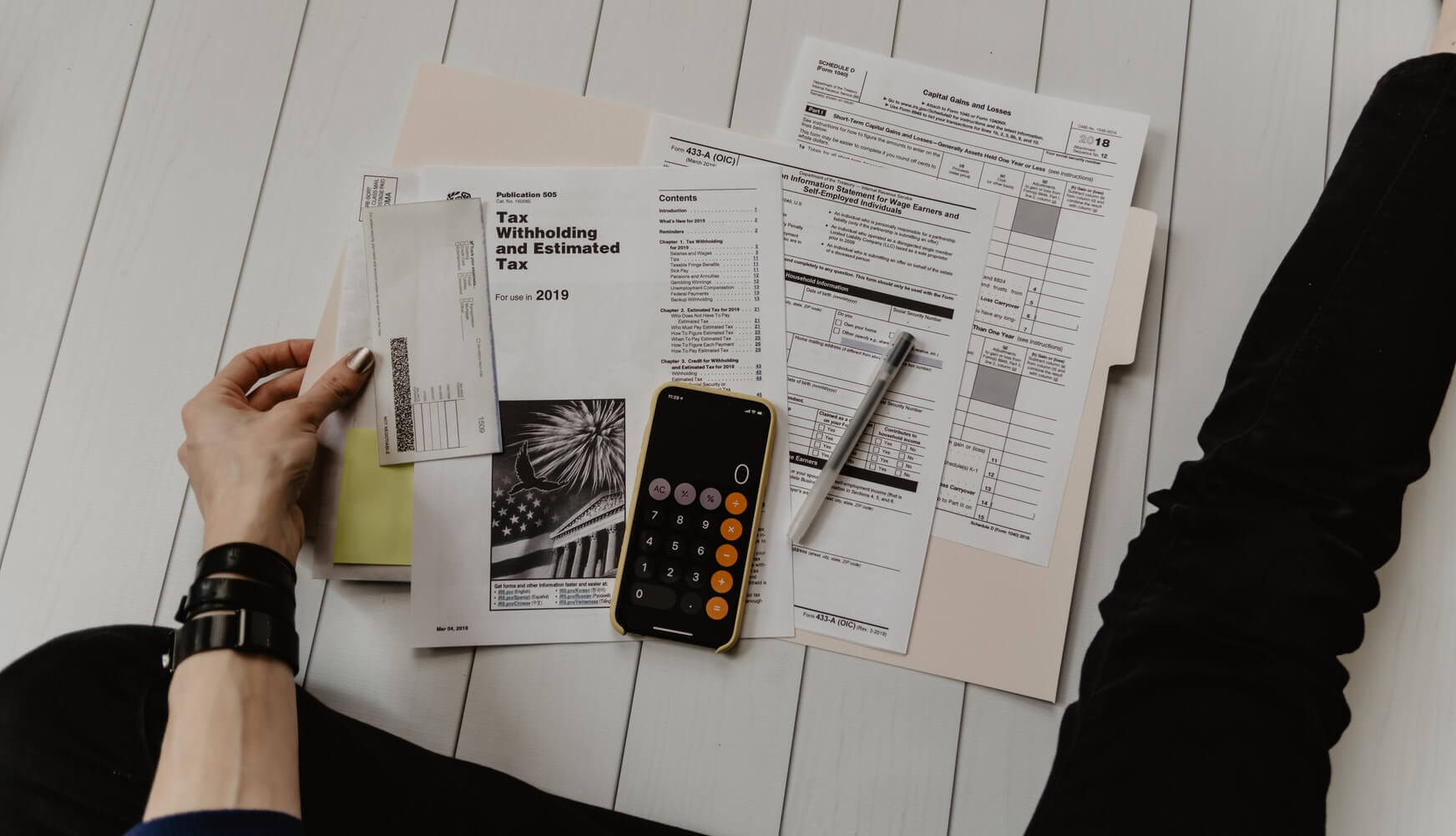 App monetization can be extremely challenging due to the huge number of cheaper or even free alternatives available to the users. However, there are apps that have managed to monetize successfully thanks to the user-driven strategy in place. The basic strategies of app monetization you should consider are paid downloads, in-app purchases, and advertising.
Paid downloads: the user pays once for downloading your application. As the owner, you receive income immediately from the download. Users of paid applications are usually more loyal, and it's easier to retain them.
In-app purchases: the app acts as a sales channel or online storefront. You can sell virtual and real products or services, even access to content or new features within the application.
Advertising: advertising can make the application free to download – this will attract more users. The main point is that advertising must consider the needs of the target audience. For example, a sports app should advertise fast food.
Wrapping Up
App marketing is a complex multistage process focused on promoting the app to its target audience. It can also be viewed from the perspective of the mobile growth stack, a framework for sustainable and strategic mobile growth. Mobile growth stack works around four pillars that we have gone through:
Pre-launch/awareness – target audience research, preparation of promo materials and landing pages, content marketing.
Post-launch/acquisition – ASO, app reviews, paid marketing, referral marketing, influencer marketing.
Engagement and retention – onboarding, deep linking, push notifications, marketing automation, communities, gamification, social connections.
Monetization/revenue.