BPO stands for "business process outsourcing" and refers to the contracting out of any non-primary business activities and functions to third-party providers. Companies typically enlist BPOs to cover things like payroll, human resources, and customer service in the absence of (or to supplement) their own internal organizations. When a company enlists a BPO, it gains a process, its underlying technologies, and, usually, IT support staff as well.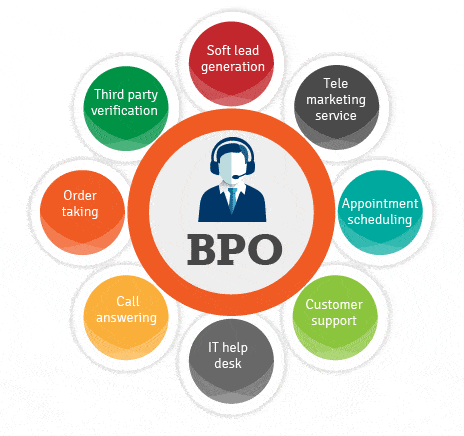 Why Do BPOs Matter to Customer Service?
Gartner reports, "the BPO market grew in aggregate from $149.6 billion to $154.5 billion in 2018, with an annual growth rate of 3.3% in U.S. dollars." Market Research Future (MRFR) released a study the same year concluding that the global BPO services market is projected to expand at a CAGR of 11% during the forecast period 2017 to 2023. This report also cited the rapid increase of adoption of BPO services in the IT and telecom sector as a major factor responsible for the rise in the overall BPO market.
When it comes to customer service in particular, BPOs are a near-priceless commodity for businesses that are under pressure to offer excellent service — as every single business is today. BPOs allow all types and sizes of business to step up their service offerings without a massive investment within their organizations.
Building a team and investing in a technology stack in-house is not always a realistic strategy for a company. Enlisting the aid of a specialized BPO allows businesses to offer sophisticated customer service, including automation and a wide range of technology options, without a massive investment, and to gain expertise in the process. Customer service BPOs have deep understanding of technology and processes, access to elite and specialized talent, and can offer you the ability to staff up or down during certain times of year or market fluctuations, while simultaneously reducing costs.
How Helpshift Supports BPOs
Helpshift's Partner Program delivers developer and go-to-market support for organizations hoping to improve and transform their customer experience. Helpshift works with both B2C service companies and technology organizations that offer a variety of solutions, including language localization, agent outsourcing, specialized expertise services, and more.
Helpshift collaborates with system integrators to transform organizations from traditional contact centers into modern, cloud-based customer experience platforms. Helpshift's service partners gain access to a development environment that includes robust developer tools and other resources to help partners successfully implement the Helpshift platform.
Additional information About BPOs