Customer Experience is a general phrase used to describe the experience a customer has with a brand or company. It encompasses everything from the customer's experience researching, purchasing and interacting with a product or service; their experience with social media channels; and their experience with customer service. In a nutshell, customer experience is the perception your customer has of your brand and the emotional tone they associate with it.
Why Does Customer Experience Matter in Customer Service
Managing customer perception is a critical mandate for every brand today, and customer service is a crucial subset of customer experience. While customer service is just one piece of the puzzle, it's an incredibly important one typically measured by a mechanism called the CSAT (for "customer satisfaction"). Often, CSAT is measured by sending follow-up surveys to customers after they contact support and have an issue resolved. CSAT surveys rank service satisfaction numerically and can include qualitative questions as well. Paying attention to CSAT scores can help a company raise those scores and make improvements to customer service and thus, overall customer experience.
By 2020, customer experience will overtake price and product as the key brand differentiator and 86 percent of buyers will pay more for better customer experiences. Still, the idea of holistic experience is a relatively new one for consumer-facing businesses. It arose in the early 2000s when the number of brand touchpoints a customer might encounter began to increase due to the proliferation of digital marketing platforms, including social media. The customer's experience at every single touchpoint — and as an aggregate of all touchpoint encounters — suddenly became a critical measure of customer happiness. To succeed in the customer service realm, companies must have mastery over customer experience at every touchpoint.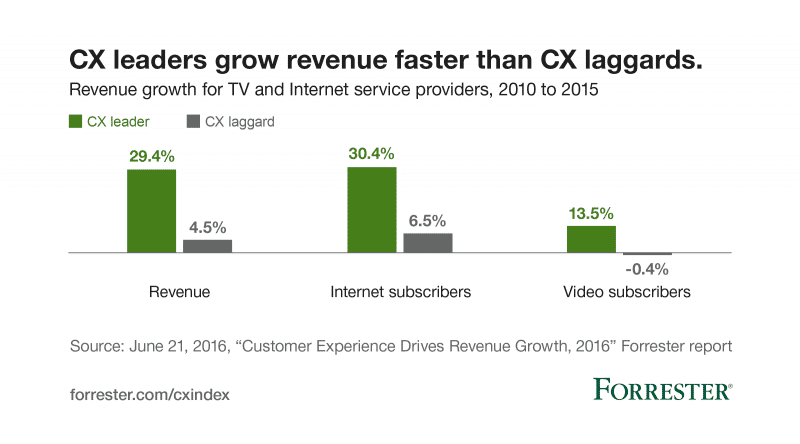 For this reason, customer communication channels cannot be siloed. A customer should be able to get uniform and contiguous information across customer service channels. Whether picking up the phone to dial in to a traditional call center, using a web chat interface, emailing customer service directly, or interacting with a brand via a messaging app, the customer does not want to start from zero at the launch of each conversation. And the information the customer gets must be consistent across channels.

How Helpshift Supports Customer Experience
Helpshift defines customer experience as the proactive and deliberate orchestrating of an end-to-end journey between a customer and a company. Each stage of the journey is architected to understand the emotions and needs of the customer, and what he or she is trying to achieve. The work then is to unite the organizational silos to deliver a one-company customer experience to deliver value at each stage, and across the journey.
Tools that help customer support teams provide smart, streamlined, non-siloed customer experiences win. The ability to consolidate all of your customer support on one platform like Helpshift give customers frustration-free, progressive customer service and heightened customer experience overall.
Helpshift also offers an in-channel survey-request capability as part of the core product suite. The CSAT feature asks customers to rate their customer experience of support on a scale of 1 to 5 while they are still actively engaged in the messaging channel or chatbot. Rather than receiving a follow-up email in another channel like email, customer experience feedback is captured while the customer is immersed in the experience.
Additional Information About Customer Experience