Customer service benchmarking gives you an overview of the effectiveness, efficiency, and success rate of your customer support operation. Benchmarking can also refer to industry-wide data that shows the state of customer service across a sample size of companies.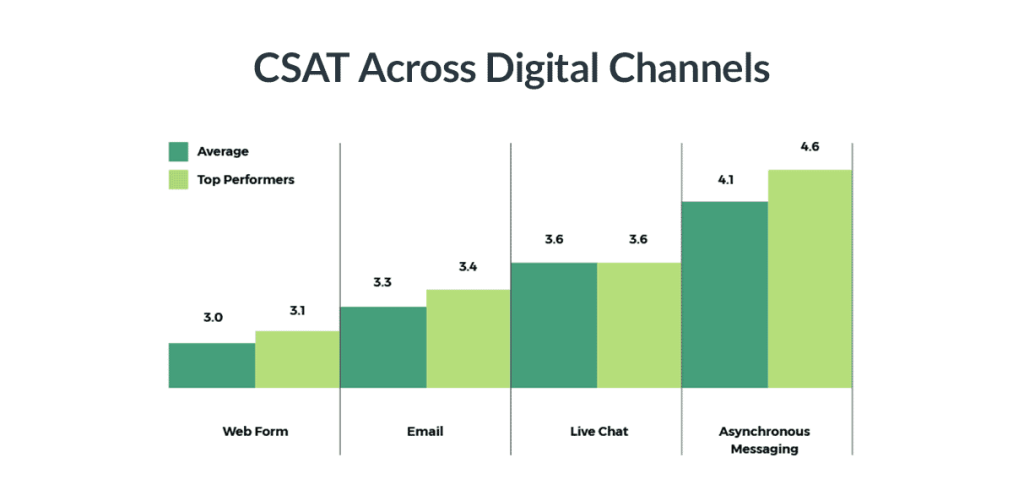 Why Does Customer Service Benchmarking Matter to Customer Service?
Obviously, it's important for your customer service organization to be effective and to impart a positive experience to customers and prospects. The practice of customer service benchmarking within your own organization gives you quantifiable data to assess your support and better align your offerings and processes. Customer service benchmarking reveals areas that need improvement as well as areas where you excel.
Industry-wide customer service benchmarking lets you know how your customer support organization is performing compared to others you compete with or exist among. It defines the status quo and gives you a gauge for where you should be.
Customer service benchmarking relies upon knowing which key performance metrics (KPIs) are important in the first place. Here are some of the top KPIs to look for in customer service benchmarking:
Customer Satisfaction Score (CSAT) is usually represented as a percentage. It's based on a question posed to customers that reads something along the lines of "On a scale of 1–10, how satisfied were you with your most recent support interaction?"
Net Promoter Score (NPS) is a common metric for measuring customer loyalty. It divides your customers into those who promote your brand, those who are neutral, and those who are detractors, using a question like "Based on X experience, how likely are you to recommend Brand Y?"
Customer Effort Score (CES) is a score of how hard the customer had to work to resolve their issue through any customer service channel.
These are just a few of the metrics commonly used in customer service benchmarking. Some others might be average time to first response, average time to response, average time to resolution, and more.
How Helpshift Supports Customer Service Benchmarking
Helpshift's connected customer service products allows you to unify all of your customer service channels into a single, customer-facing thread. Helpshift's Connected Customer Conversations Platform consolidates and streamlines communication channels so your customers can contact you from any channel and never have to repeat themselves or start over. This elevated customer service experience lends itself to improved customer service metrics.
Helpshift also helps shine a light on industry customer service benchmarking with findings such as our whitepaper The Helpshift Benchmark Report, which features anonymized, aggregated data points from 8 million support tickets from gaming, retail, finance. and technology companies. This white paper lists customer service KPIs to strive for across channels and contains insights into how individual digital channels stack up against asynchronous messaging.
Additional Information About Customer Service Benchmarking