A push message is a notification that pops up on the home screen of a mobile device without the user having to be logged into an app or using the device at the time. In customer service, push messages can be responses to a visitor's inquiries, updates on new features, reminders, announcements about services or products, etc.
Why Push Messages are Important
These messages allow visitors to be immediately notified when their inquiries have been addressed. This feature lets users still receive assistance with their issues without needing to constantly check on the status of their ticket. Sending immediate notifications also helps support teams reach users in a timely manner and be proactive so they can prevent ticket backlog.
Push messages also provide a balance between traditional forms of customer service and modern ones. Rather than staying in a chat box or waiting an unspecified amount of time for an email response, users can enjoy a modern, asynchronous form of communication that comes equipped with a response notification, so they can enjoy other apps on their phones (or put them down entirely).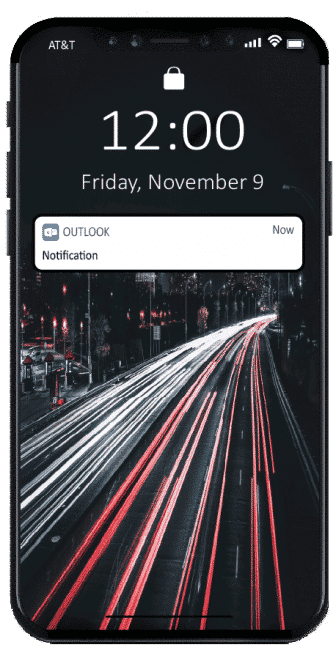 How to Use Push Messages in Customer Service
Reminders can be sent as short and concise messages. Brands can remind users that there is another step needed to finalize a purchase or that they need to pick up a delivery by a specified date without having to read a lengthy email.
Sending messages can keep users up-to-date on policies and regulations of a company. Since many consumers do not read the terms and conditions before using a company's services, receiving direct messages about policies can avoid confusion and limit the number of inquiries sent to customer support services.
Benefits of Utilizing Push Messages
Being notified of new features can prevent users from being shocked at any major changes to the app or service. Opening a familiar app to discover that there is a new layout design or process for placing orders can be surprising and even annoying for users who did not expect upgrades. Receiving the news about updates can make users feel less caught off guard and react more positively to the changes.
These notifications can maintain a sense of loyalty for users because they will be continuously informed. If there is an issue with a product, users will be made aware of it rather than having to discover the problem for themselves. Maintaining inclusion shows the users that they are still valued by the company even after they have made a purchase.
Additional Information About Push Messages
To learn more about the benefits of push messages visit our blog posts: