Welcome to Helpshift Analytics, Your Actionable Data Platform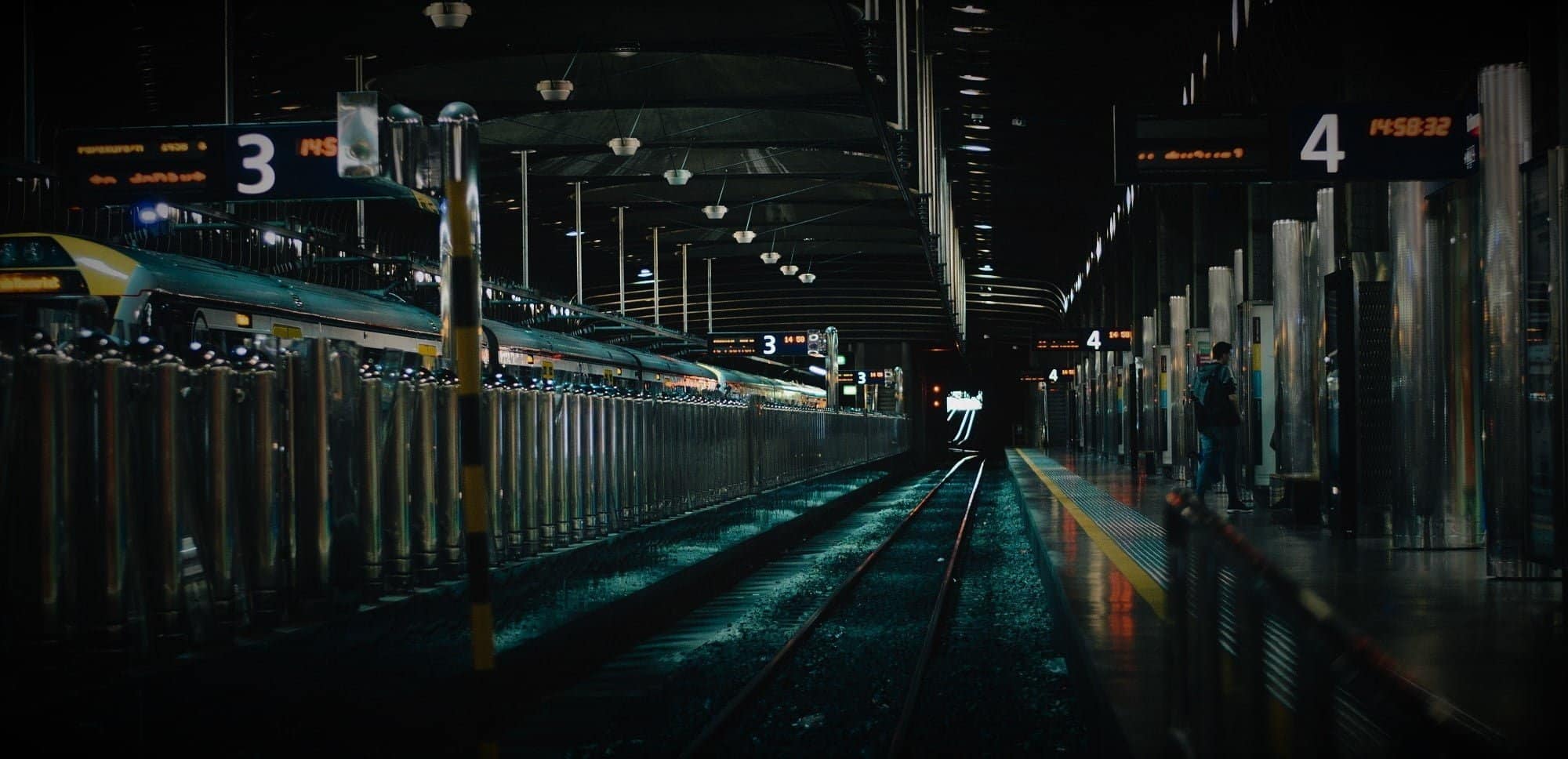 Everything we build at Helpshift is about giving your business the advantage it needs to serve customers and succeed. Today I'm proud to announce our new Helpshift Analytics dashboard, made with your company's growth in mind. Let's have a brief overview of the features we offer in this groundbreaking update.
The Overview
This dashboard gives you thorough and actionable insights on the customer care health of your mobile app(s). At the top you can quickly check your Total Open Issues by Platform, App, or Language, letting you pinpoint where customers need the most help in your funnel. Determine the effectiveness of your ticket deflection by knowing how many app users are engaging with Help and FAQs compared to the Issues or tickets they submit to Agents. It also includes a handy metric for Active Users so you can stay informed on your retention and growth over time.
From this page your Agents will also see how many Issues have been resolved, how long it takes to first respond, and how quickly the Issue is taken care of. Our Helpshift Analytics don't end with just an overview–prepare to have more customer knowledge than ever before.
Tracking Issues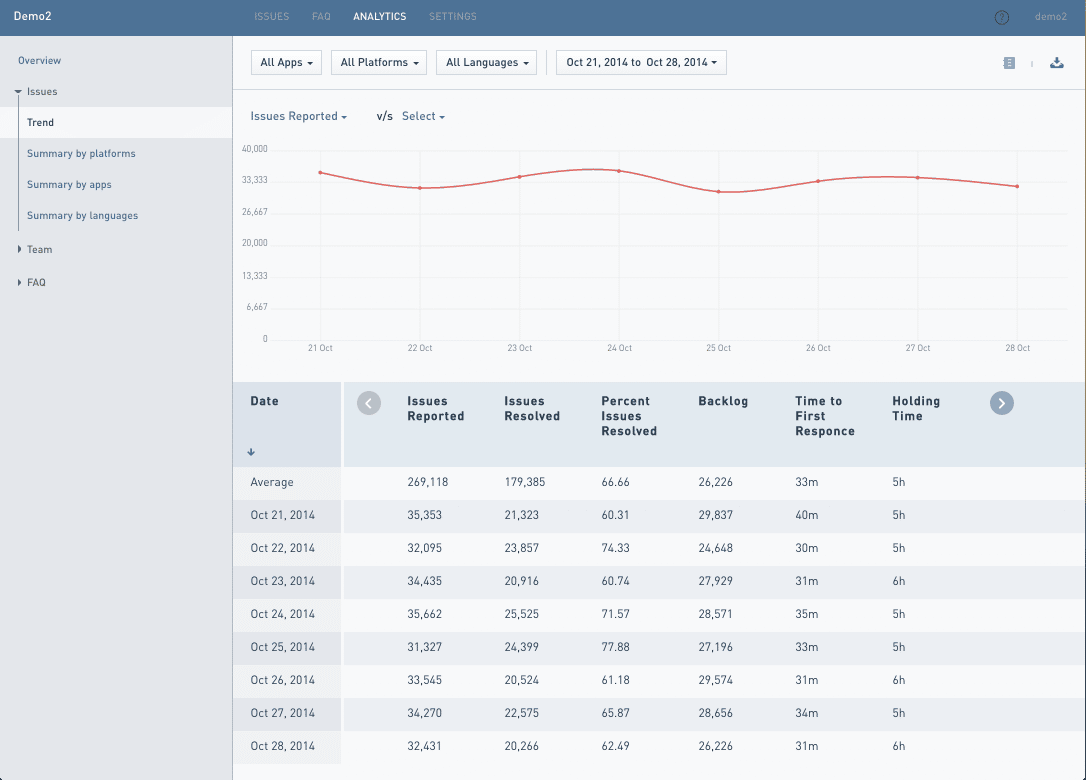 Every Issue you receive is a customer that is on the edge of churn or a bad review. So we packed our Trend section with all the data you could need to dominate: Issues Resolved, Reopened, Rejected, Viewed, your Backlog, and more. Find patterns and use them to scale customer happiness. Are you a bigger fan of graphs than numbers? Compare any two metrics from the Issues page by selecting them from the "vs" drop down menu.
Issue summaries by Platform, App, and Language provide even deeper analysis than our Overview. You can glance at your data by certain date ranges to see how a new launch, critical bug, or press release affected your customer care. Ultimately you will determine where users are most satisfied and who to bring to the app store.
Optimize Your Agent Team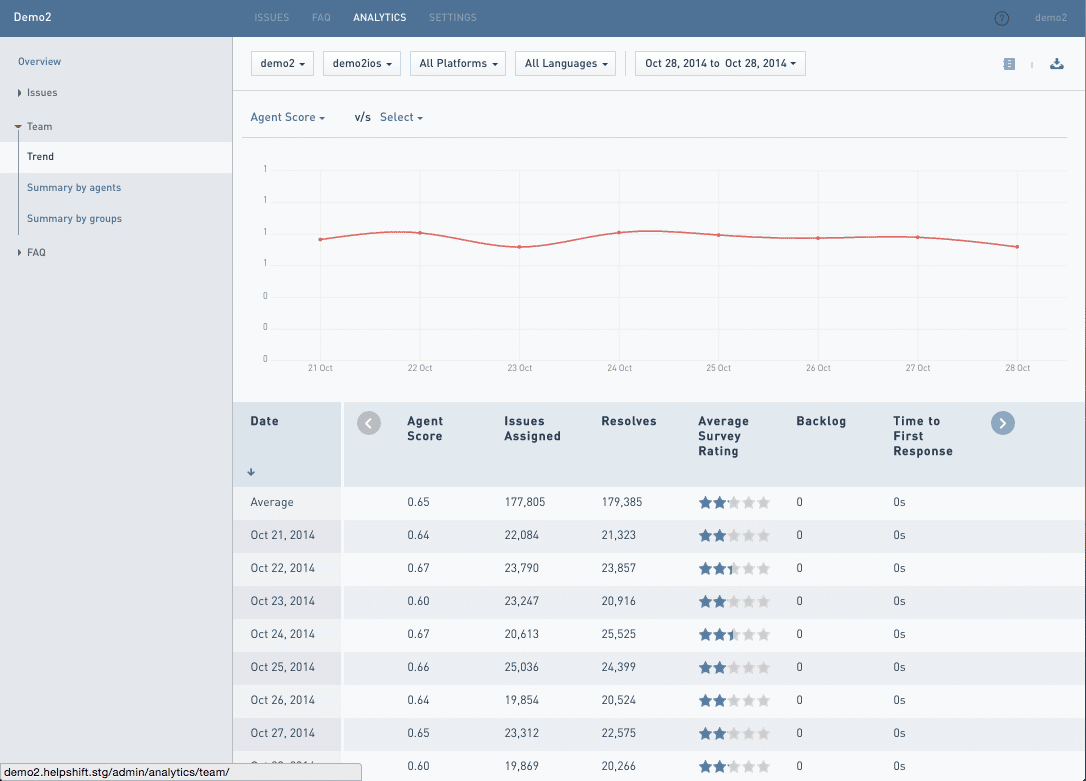 One aspect of service that companies often struggle with is how to organize Agents for maximum efficiency. Tracking the efficiency of your Agents is an invaluable way to find pain points in your customer care. That's why all of the Issue data you receive can also be segmented by an individual Agent Score, allowing your company to determine the strengths and weaknesses of your support team. Important decisions about your Agent roster will be backed by a 1-to-5 star, customer satisfaction survey from your app users in real time.
Summarizing the data by Agent groups will show what teams work well together and what type of Issue your Agents resolve best. For instance, if you find that your iOS team has a 3 star rating, you can swap the lower-performing Agents to different type of customer queries, they would be better at. Optimizing your Agent team with our analytics is a great way to ensure that every customer will have a 5-star mindset.
Curate your FAQs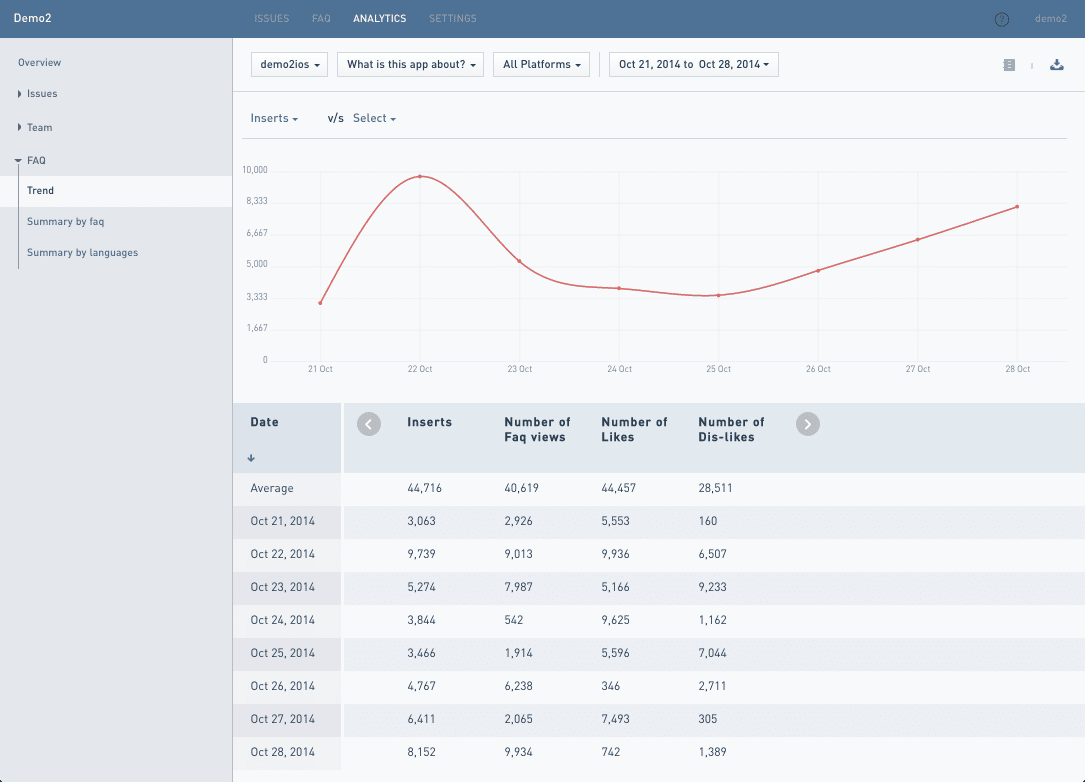 Customer self-service is a powerful tool when done correctly, and our analytics will ensure that your FAQ is in top shape for ticket deflection. Your FAQ Trends show the total number of Inserts (Canned Response to Issues), FAQ Views, Likes, and Dislikes from your app users. Use the graphs to compare specific aspects of your FAQ just like with incoming Issues.
Each individual question is also tracked so your Agents know which FAQ article is most effective. You can also determine which questions your users didn't like and improve on them. A better FAQ serves more users, which solves customer queries at the point of need and helps them self-serve, reducing the amount of incoming Issues. Self-service delivers an enhanced service experience and increases overall customer satisfaction.
A Big Step Forward
The new release of Analytics features is our next big step towards the full-stack CRM journey. All of these features are available now for our Pro plan and above customers. We also invite all our current trial customers to try Helpshift Analytics free! Login to your Helpshift dashboard to 'Request Access' and experience the latest chapter in customer care at scale.
Get Helpshift Analytics in Only 30 Minutes
Just discovering Helpshift? Request your trial today to see what you've been missing. Get started today with the world's leading CRM for mobile!