Mobile Game Marketing: 7 Best Strategies to Succeed in 2023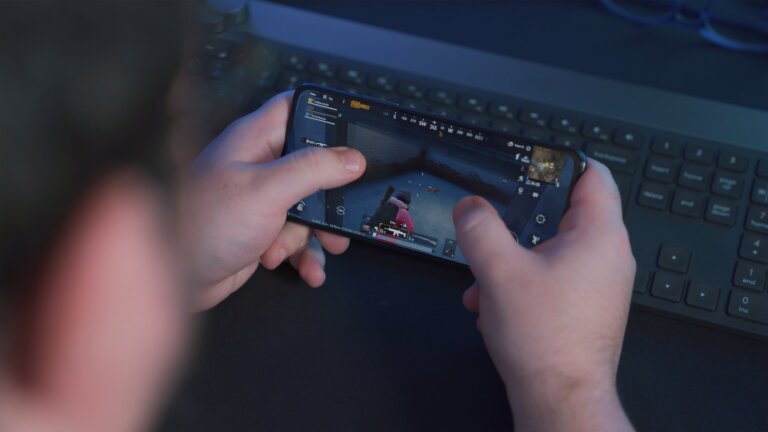 Not so long ago, it took developers a lot of time and money to make a mobile game. They had to write code for both common elements like menus and buttons, and for the most complex components. Everything changed with the advent of game engines like Unreal and Unity: the time required to develop a game was reduced significantly. Now you can just build a game on a ready-made framework, which is partly why there are so many games and apps in stores now. So today, developers face a new challenge: how to make the game noticeable?
In this article, we will talk about what is mobile game marketing, why it is important, and how to successfully market a mobile game.
Modern Trends in Mobile Gaming
Here are some of the mobile gaming trends to watch for in 2023:
Cloud gaming: With the growing availability of 5G networks, cloud gaming is expected to become more mainstream in the coming years. It means that players will be able to access high-quality, console-like games on their mobile devices without the need for powerful hardware. This is likely to make gaming more accessible and affordable for a wider audience.
Augmented Reality (AR) and Virtual Reality (VR) games: Some popular mobile games, such as Pokemon Go, already use AR and VR, and this trend is very likely to continue. As technology improves, we can expect to see more immersive gaming experiences that blend the real and virtual worlds.
Hyper-casual games: Hyper-casual games, which are easy to play and can be completed quickly, have become increasingly popular in recent years. This trend is likely to continue, with developers creating even simpler, more addictive games to capture players' attention.
Multiplayer games: Multiplayer games have always been popular, but the rise of social media and mobile gaming has made it easier for players to connect with each other.
Subscription models: In recent years, many mobile games have adopted a subscription model, where players pay a monthly fee for access to premium content. This trend is expected to continue, with more developers offering subscriptions as a way to monetize their games.
Cross-platform gaming: Cross-platform gaming is another trend that is set to grow in 2023. Cross-platform gaming allows users to play games on multiple devices, such as mobile, PC, and consoles, with a single account. This not only provides players with more options but also allows developers to reach a wider audience.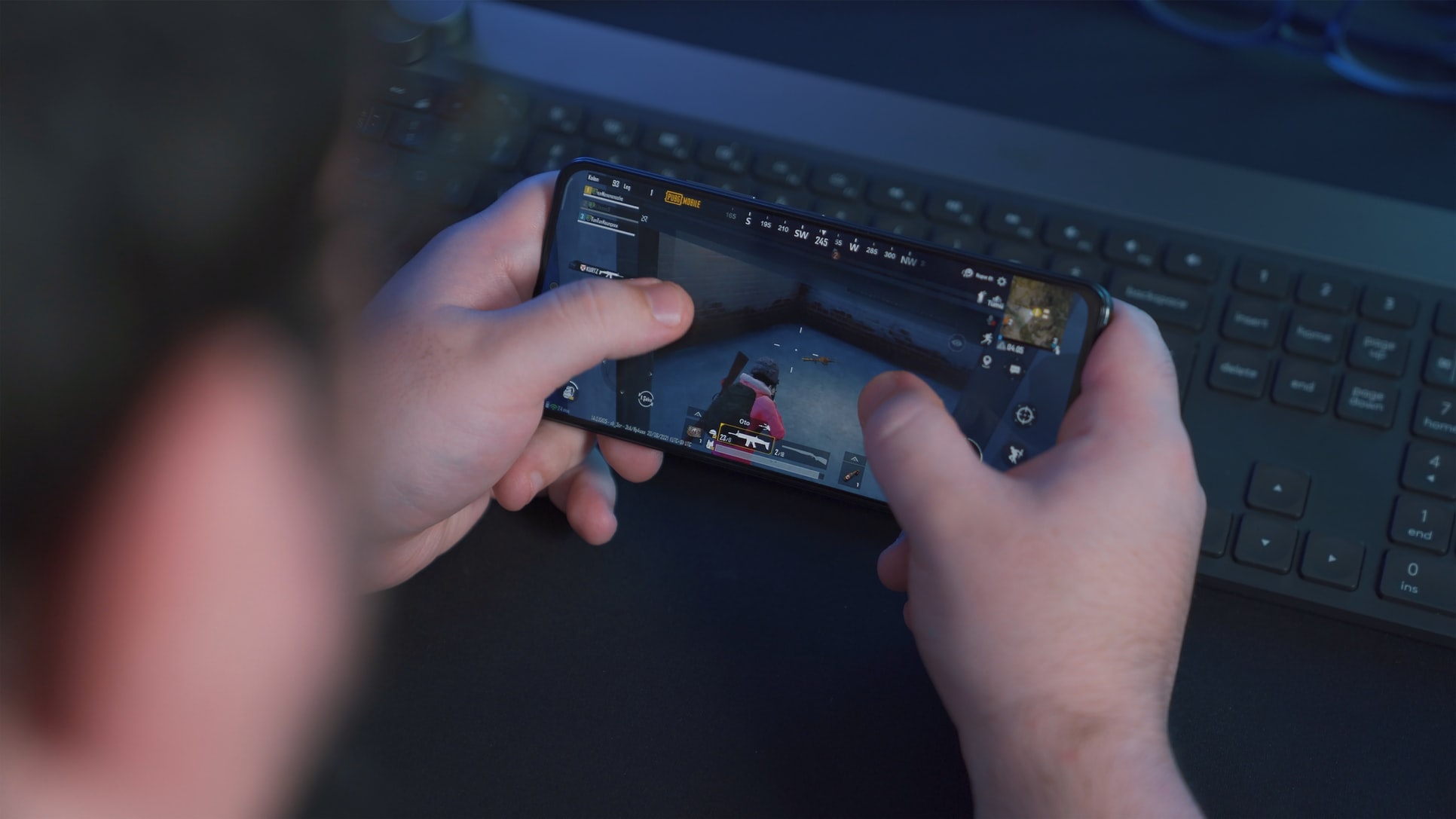 What Is Mobile Game Marketing?
Mobile game marketing refers to the strategies and tactics used to promote and advertise mobile games to target audiences. The goal of mobile game marketing is to increase the number of downloads, generate revenue, and retain players.
Mobile game marketing includes the following techniques:
App store optimization (ASO) – optimizing the game's metadata and description to improve visibility in app store search results.
Influencer marketing – partnering with social media influencers and content creators to promote the game to their followers.
Social media marketing – using social media platforms to advertise the game and engage with players.
Paid advertising – using paid channels such as mobile ad networks, in-game ads, and social media ads to drive downloads and revenue.
Content marketing – creating engaging content like blog posts, videos, and infographics that will attract and educate potential players about your game.
Community management – building and managing a community of players around the game, including forums, social media groups, and other online platforms.
Mobile game marketing is a crucial component of the mobile game industry. It helps game developers and publishers attract and retain players, generate revenue, and achieve success in the highly competitive mobile gaming market.
One of the biggest advantages of mobile game marketing is that you can reach the target audience at any time and in any place. As the number of smartphone gamers continues to grow, the potential for game developers to use mobile marketing is increasing. It is possible to address the players regardless of time and place and personalize the advertising accordingly so they can make an immediate purchase decision.
7 Best Strategies to Market a Mobile Game
The main goal when promoting a mobile game is to get to the top in stores as quickly as possible. Allocate a large portion of your budget to your launch and maximize your downloads in the shortest possible time. This will increase the app's virality. However, be careful: evaluate your strengths, as it is really difficult to surpass apps and games with a large number of downloads.
When preparing a new game for release, it is worth working out a marketing strategy. We've put together some helpful tips to help you reach your target audience.
1. Market research
Approaches to market research may vary depending on if you are building a game from scratch or want to market a game that already exists.
Market research for new games
If this is your first mobile app, we recommend that you check out Google Trends, which helps you learn about current trends around the world. Google is the most popular search engine in the world, so you can't go wrong. With this service, you will quickly find out if your game will even have a target audience.
Calculate the media plan in advance. Before you start promoting your game, you need to calculate your advertising budget. To do this, ask yourself a few questions:
how many installs do you want to get (or other targeted actions, such as in-app purchases);
what are the deadlines for achieving goals;
what is the cost of one installation (CPI – cost per install) or target action (CPA – cost per action).
Make a list of KPIs. When analyzing the efficiency of apps, including games, marketers typically consider the following indicators:
CPI (cost per install) – installation cost;
ARPU (Average Revenue Per User), LTV (Lifetime Value) – profit that one user brings;
Retention Rate – the rate of return of users in the app;
Churn Rate – the percentage of users who do not renew or cancel their subscriptions during a specific time period;
DAU, WAU, MAU – the average number of unique active users who entered the app by day/week/month;
Conversion Rate – the percentage of users who performed the target action in the app;
Session Length – the amount of time spent in the app.
Use different channels. You should not spend your entire advertising budget on one tool. Try several advertising options, test them, and find the best solution.
Set up analytics. Take your time and set up high-quality analytics. It is important to consider not only the efficiency of advertising campaigns but also the behavior of the users that they brought.
Read more: 11 Mobile Game Metrics Every Developer Should Track
Market research for existing games
If the game already exists, study the player acquisition methods that your competitors are using. Download and explore games similar to yours and those similar in genre. Evaluate your project honestly and think about how your game looks as compared with the competitors. As a result, you will learn how to improve it and attract the target audience.
Pay attention to how you present the title and description to the target audience, how screenshots of games look, how the video script is built, and what keywords you use. Careful preparation and implementation will help you stand out from the crowd and achieve success.
Consider the niche of your game. For example, hyper-casual games have shorter game sessions, simpler mechanics, and therefore a wider game audience than casual, mid-core, and hard-core games.
Follow the trends in social media: memes, viral dances and sounds, high-profile newsbreaks – try to use every opportunity to make your project popular.
2. Game testing and soft launch
When the beta version reaches the point of playability, test the game, but only with the participation of testers, journalists, and bloggers. Consider their suggestions when making edits, and the moment the game hits the market, you will be guaranteed good reviews. Before entering the market, fix as many bugs as possible. Make sure that the quality of the game is up to industry standards.
At the soft launch stage, show the game to a smaller market. Watch how it performs, fix the found bugs, and then scale up and go to other regions or immediately to the international market. In parallel with the game itself, correct the marketing strategy and the delivery of content, while not forgetting about localization for new markets.
Testing can be divided into two stages:
Alpha testing: The game is under development. First of all, software and hardware failures are fixed.
Beta testing: The game is ready to launch and should not have any major bugs.
It is also worth testing the activity of the audience, including the willingness to make in-game purchases. If they lose compared to market averages or targets, you should tweak the game and test it again. The key point is not to miss the moment when it becomes clear that it is not worth spending more time and money on testing.
Testing should be ongoing so that users can enjoy playing with each new version released. However, the focus should be on fixing design issues.
3. ASO (app store optimization)
Organic downloads allow you to reduce the cost of user acquisition and reach the magic number K>1 – the moment when the virality of the game grows exponentially. Good app store optimization will allow you to rank higher than your competitors and reduce your user acquisition budget.
The number of installs affects the rating in the app store. Here's what you need to do to increase them:
Use keywords in the app title and description
Select the icon
Localize the content
Choose the most appropriate categories, primary and secondary
Attach catchy screenshots and video trailers
Think carefully about the title, description, screenshots, video script, icon, and all elements of your app, and then conduct A/B testing. Update ASO regularly and include any updates to the game in the description.
Create a one-page website for your game. The content of the website will vary depending on the game itself, but for maximum impact, place the following information:
Links to pages in app stores and on social media
Promo video
Call to action
Screenshots
Gameplay trailer
Reviews
When choosing a name, conduct a survey before making a final decision. Include the main keyword in the title. Always conduct A/B testing before selecting and publishing the video, game icon, and description.
Read more: ASO Competitive Research: What It Is and How to Perform It
4. Promotional videos
Videos allow potential users to visualize the gameplay, which is always a pleasure to watch, especially if it is a casual genre. Examples of this are some of the most popular games on the App Store and Google Play Store: Roblox, Candy Crush Saga, and Clash of Clans.
Advertising should evoke emotions in potential players that will push them to download the game. That is why videos in which the player makes obviously stupid mistakes and loses are so successful. It encourages the users to download the game and play better.
According to Tapjoy, mobile game users are much more likely to pay attention to ads in games (41%) than online (17%), in print magazines (15%), or on billboards (15%). In the context of mobile games, three types of visual advertising are considered the most effective:
Video ads. Static ads make it harder to convey user experience. Video ads that show gameplay, tell a story, or a combination of both promote games best. A video ad should not last longer than half a minute and should include something emotionally or visually striking to attract attention.
Playable ads. US agencies rate playable ads as the most effective online ad format. It serves as a great incentive to install. This try-before-you-buy approach is likely to reduce bounce rates because those who download your app will have very clear expectations before installing it.
Rewarded video ads. This is a gamified type of ads where users view your ad and receive in-game rewards for their time. For example, a user can receive in-game currency for watching a 30-second video. According to OpenX, 77% of users would watch a 30-second ad if they were given a discount for it.
5. Ad campaigns on social media
Why is a promotion on social media better than a blog or website? It is simple – people, including your users, are lazy and have absolutely no time to search for your website or read the FAQ looking for the answer to their question. The fan page is located where they spend a lot of time – on social media. Moreover, news, updates, and information about discounts appear in their feed. This makes the interaction process easier, faster, more relaxed, and therefore – more efficient. As a result, engagement with your product increases.
Social media ads are one of the most profitable ways to attract users today. They allow you to accurately segment your audience and evaluate post-download actions, such as in-app purchases.
Social media advertising has many advantages:
It will help you reach your target audience faster than organic growth.
You can set parameters, decide who you want to target and reach the right audience.
Detailed reports and analytics from your ad accounts will help you understand if your campaign is successful and if you need to tweak it.
Don't forget about maintaining social media accounts. A good idea would be to submit your game to dedicated sections on Reddit and Product Hunt.
6. Cross-promotion to improve reach
Cross-promotion is one of the best and free ways to increase installs. You can promote a new game in one of your existing apps or games if you have one. If not, ask other developers if they are interested in cross-promotion. Advertising in games similar to yours is also an option.
There are different ways to cross-promote mobile games, including:
In-game ads: Place ads for your other games within your current game. For example, you can create banner ads or pop-ups that appear when the player reaches a certain level or completes a specific task.
Social media: Create posts, videos, or ads that showcase the game to its followers.
Email marketing: Create email campaigns that advertise your other game and offer incentives such as in-game items or discounts to players who download this game.
Cross-promotion networks: Use cross-promotion networks to promote your games to players who are playing other games. These networks allow you to swap ads with other developers, so their games are advertised in your game, and vice versa.
7. Cooperation with game publishers
This tip may seem controversial because signing a contract with a publisher is not an easy task. Game publishers are typically successful developers who are trying to work with the available player base and aim to increase it further. Publishers consider several factors and components of the game before making a deal. But if you manage to solve this riddle, then you will no longer have to worry about promotion, because the publisher will overtake all marketing efforts. In case you decide to get on board with a game publisher, it might be a good idea to use a contract maker and invest in a well-thought-out contract.
One of the key benefits of working with a game publisher is access to their marketing channels. Game publishers often have established relationships with app stores and can help get a game featured in prominent positions. They can also help with advertising, influencer outreach, and other promotional activities that can help generate interest in the game.
Working with a game publisher can also provide access to resources that you may not have on your own. For example, a game publisher may be able to provide additional funding to help improve the game's graphics, sound, or overall quality. This can make the game more appealing to potential players and help it stand out in a crowded market.
The publisher, of course, will take responsibility for promoting your project, but for this, they will take half the income. However, by showing your game to everyone you can reach, you will form your own opinion about the development from a business point of view.
Read more: Indie vs Game Publisher: What's Better for Your Game?
Over to You
It is not enough just to develop a mobile game – the hardest part is to make potential players notice it and remain with it for a long time. Mobile game marketing is an important complex of measures aimed at keeping your game constantly visible and interesting to its players. It includes app store optimization, influencer marketing, social media marketing, paid advertising, content marketing, community management, and other techniques. If used correctly, these measures can help bring your app to the top in the stores as well as increase the number of installs and active users. Good luck!