Helpshift's Linda Crawford Named a Top 50 SaaS CEO of 2018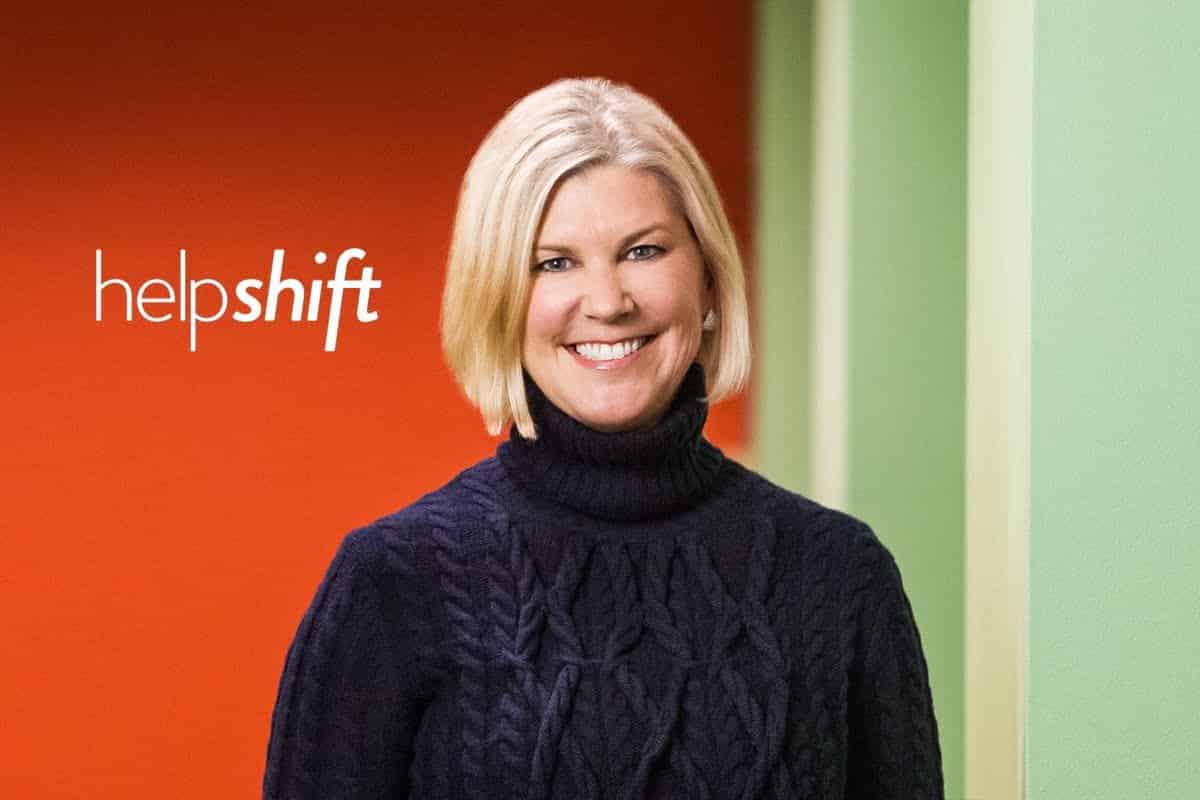 SAN FRANCISCO–(BUSINESS WIRE)–Aug 22, 2018–Helpshift, the company revolutionizing the customer service industry through its AI-powered conversational messaging platform, today announced that its Chief Executive Officer Linda Crawford has been included in The SaaS Report (TSR) list of the Top 50 SaaS CEOs of 2018.
CEOs were selected for the Top 50 largely based on detailed reviews TSR received from employees and industry colleagues. TSR received nearly 5,000 nominations on behalf of hundreds of CEOs, who were assessed across a number of key areas including integrity, intelligence, energy, company culture, and company growth.
"It's an honor to be included in this list alongside so many of the country's best and brightest CEOs," said Crawford. "I've worked in SaaS for much of my career, and it's so refreshing to be part of such an innovative brand today that is elevating the customer service experience for consumers and support teams alike. It's gratifying to have my role in Helpshift's success acknowledged by my peers and colleagues."
Crawford took the helm at Helpshift in September 2017. Within her first few months at the company, Linda Crawford oversaw the launch of one of Helpshift's most prominent products: bot-based web chat. She started growing both the customer base and the management team immediately with the addition of four new executives: a Chief Marketing Officer, VP of Business Development, VP of Sales and VP of Customer Success. Early in 2018, Helpshift launched SensAI, the first AI technology designed specifically for customer service. With SensAI's turnkey artificial intelligence and bots, companies are able to offer instant responses and efficient solutions to customer issues. Within 120 days of launch, 15 percent of Helpshift's enterprise customers were already using SensAI.
Last month, Helpshift relocated to a new headquarters in San Francisco's financial district — twice the size of the former location. The move was made to accommodate the rapid growth fostered under Crawford's stewardship and to make room for a bevy of new hires currently in the works.
Before joining Helpshift, Crawford held several executive positions at Salesforce, most recently Executive Vice President and General Manager of Sales Cloud. Prior to Salesforce, Crawford held executive positions at Siebel Systems and served on the board of directors at Demandware. Linda Crawford is passionate about supporting and mentoring women in the technology industry; as CEO of Helpshift, she strives to make diversity a top priority at the company and aims to influence other executives to do their part.
About Helpshift
Helpshift bridges the disconnect between conventional customer service channels — like email and phone support — and a growing consumer base that does more on mobile phones and has a strong preference for messaging as their primary mode of communication. Through Helpshift's AI-powered support platform, companies can resolve issues more efficiently, boosting customer satisfaction in the process. Companies such as Xfinity Home, Supercell, Vivino, Zynga and hundreds of other leading brands use the Helpshift platform to provide messaging-first customer support. Helpshift is installed on two billion devices worldwide and serves more than 820 million active consumers monthly. To learn more about Helpshift, visit helpshift.com and follow @helpshift on Twitter.