The Evolution of Customer Service: 4 Progressions Spanning Past to Future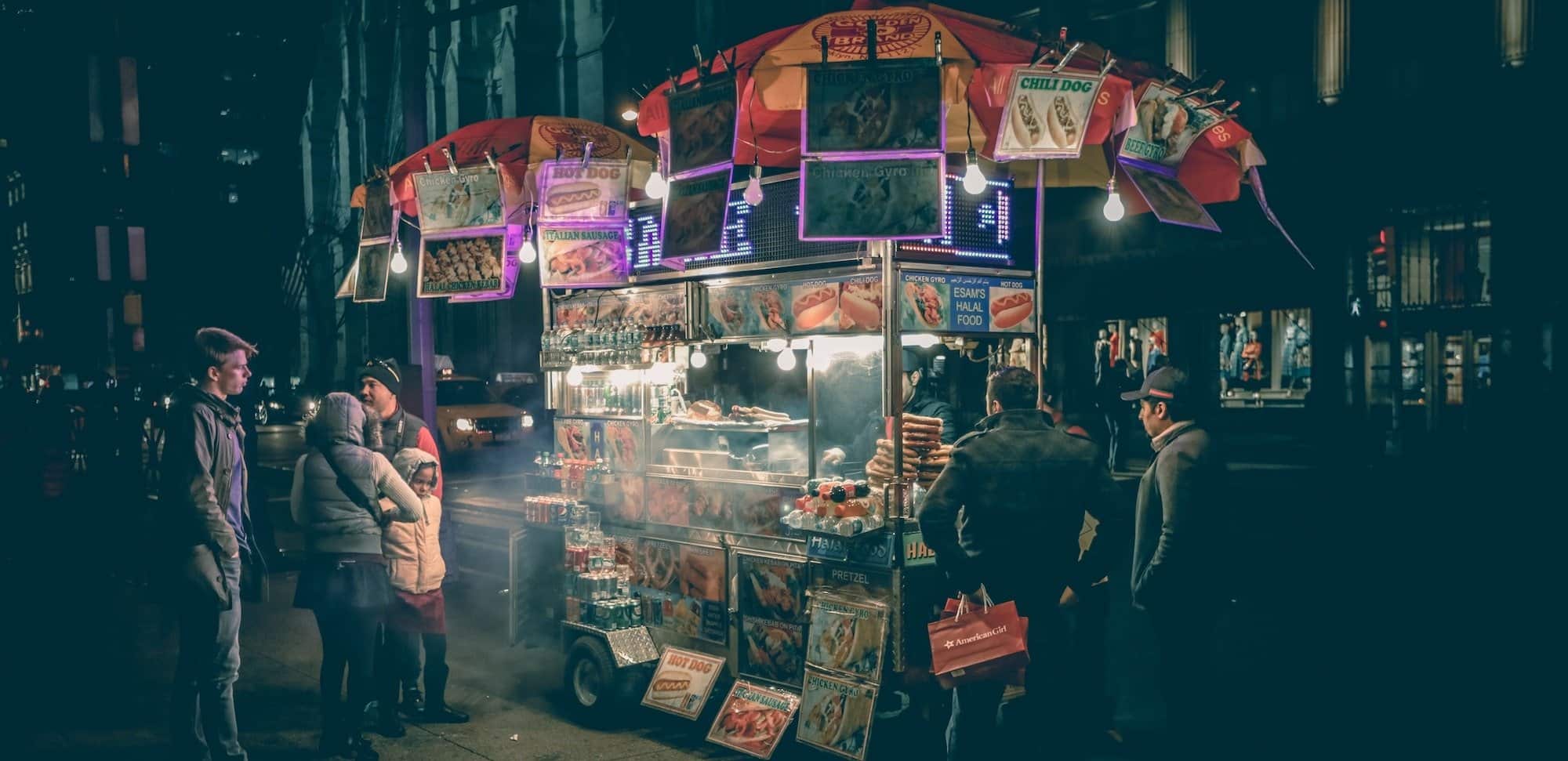 First came the brick and mortar. Until the 1960s, customers had to physically visit a store to purchase, get help with, or return a product. Then came the telephone and the eventual development of the call center. Shortly thereafter came frustration with call centers, and demand for more. As expectations of speed and automation have collectively risen, consumers have developed a need for the new gold standard of customer service now. Considering the widespread availability of technology in this space, companies without an integrated plan for its evolving use will be facing guaranteed hardships in the near future. According to Forrester, "The Age of the Customer," is here, and consumers are instinctively gravitating toward brands that meet their elevated customer care needs.
Brands that choose not to optimize their customer experience will not be able to garner enough revenue to stay afloat. Consumer frustrations with these brands cemented in the past have only catapulted technologically savvy brands forward. The progression of customer service puts today's technology in perspective as it paves a clear road for even higher expectations in the future.
Call Center vs. Mobile Messaging
Customer service call centers were necessary back when consumers were tied to their landlines as their only mode of communication, and that need has lasted up until the dominance of mobile messaging. And while consumers still live on their phones, their preferred form of communication has shifted from making voice calls to mobile messaging. Considering the top apps in the world are all messaging apps, brands that ignore messaging features for customer service and beyond will become obsolete.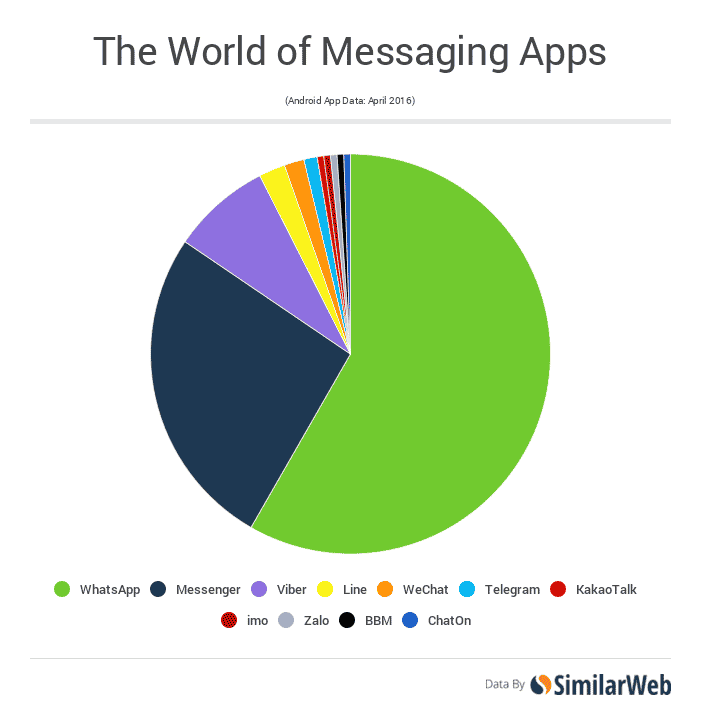 2. Customer Repeating Information vs. Smart Customer Profiles
A call to customer service used to involve keeping track of paper bills and receipts, documenting with key phrases and passwords, and setting aside an unpredictable amount of time for the call. Most of today's consumers have only read about dreaded customer service scenarios like this. When customers today get to the point where they need or want to reach out to an agent or customer service automation, it is only added frustration when the agent or system has no familiarity with the customer's relationship to the brand. Moving forward, the company will need to make it easier for the customer. By gathering metrics and feedback from customer service experiences, companies can build individual customer profiles that become a living record of that individual's experience with the company. These profiles generate a personalized experience for each customer supported by seamless knowledge from every channel.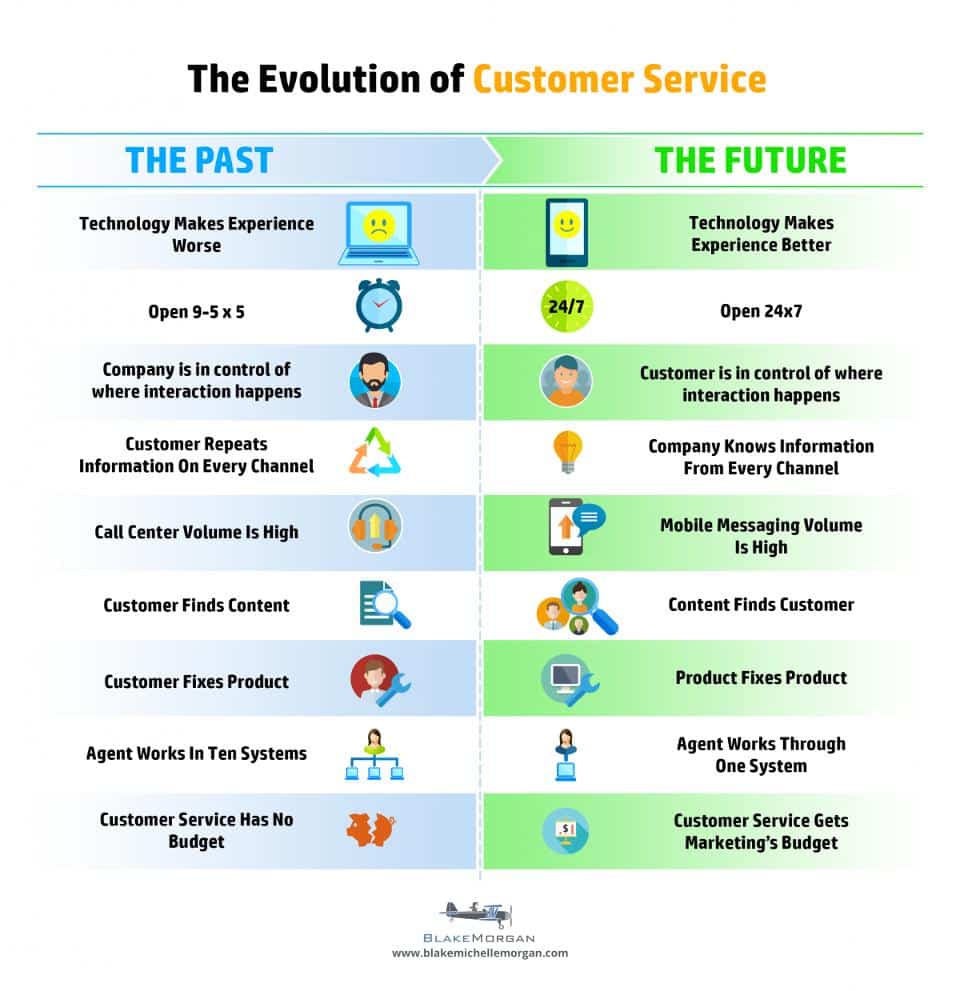 Full-Service vs. Self-Service
A shift from full-service to self-service options has added intrinsic value to the products and services consumers are buying and using. In the past, companies tended to err on the side of over-indulging the consumer. But today's consumers don't want meaningless amenities that are blindly chosen for them, or bundled into a price they are required to pay. The airline industry is a great example. Passengers now have to pay for added amenities they like, but they are presented as optional, in a self-service format. While meals, drinks, pillows and entertainment are no longer included in their airline ticket price, travelers can check themselves in, choose their seating, and opt for Wi-Fi, a meal, or inflight entertainment at an additional cost. With the ability to custom build their own experiences, travelers feel more in control of their relationships to the travel industry, aside from those fun, unexpected changes in itinerary.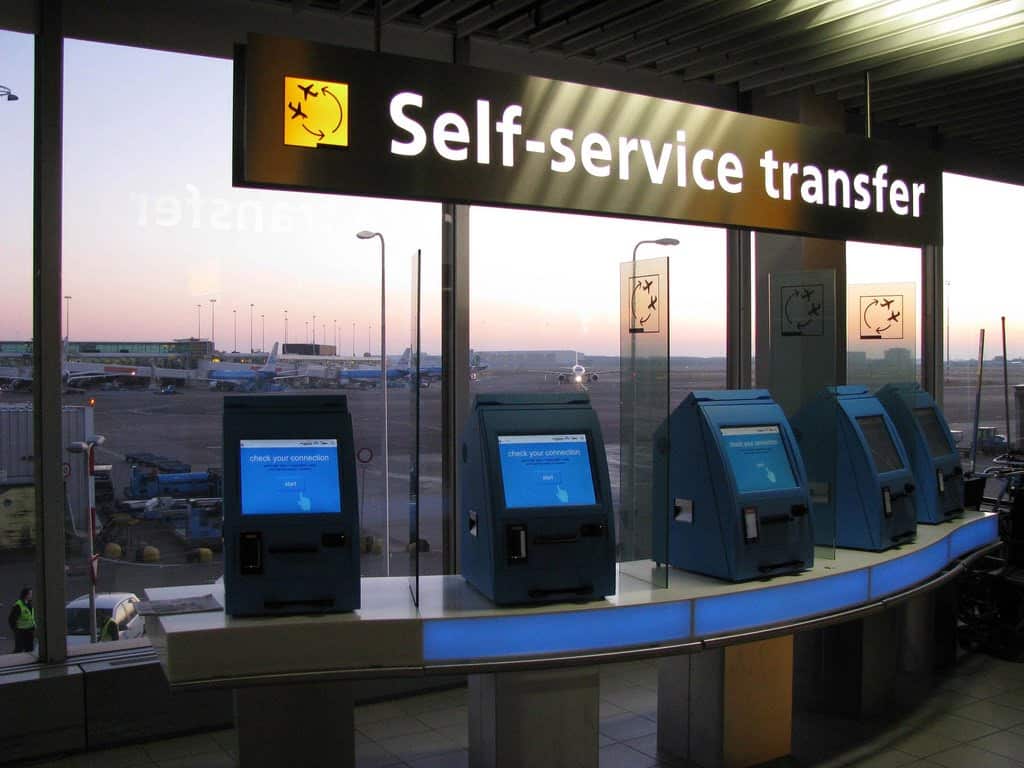 4. Separating vs. Combining Customer Service and Marketing
Customer service and marketing were traditionally two separate departments that were not aligned in their focus or functions. Over time, a shift has transpired transforming these two separate units into a united force who will be even more integrated in the future. Social media, review blogs, and app store reviews are steering consumers towards and away from brands, putting marketing into the consumer's hands through the digital word-of-mouth. User experience that is much in part determined by customer service departments play a huge role, thus forcing marketing and customer care together as brand image is becoming increasingly connected to customer satisfaction. The customer service data that is collected gives the marketing team the ability to learn about their audience. They are able to know the customer more intimately and pinpoint any friction points in the mobile customer experience. In turn, this data fuels the creation of customized marketing efforts as well as seamless customer experiences. The future of customer service starts today. Companies that aren't willing to push forward towards mobile, message-based customerservice with real-time communication and autonomous support features will have a hard time competing for market-share. AI and humanistic bots may not be taking over just yet, but the technology that they represent is, and staying ahead of the curve in customer service may make all the difference for the future of your business.
Want to learn more?