What is an Activity Feed and How It Can Be Used in Different App Categories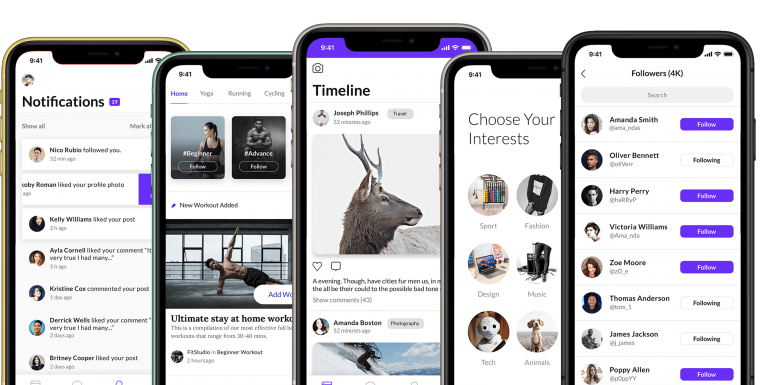 If you had to name a few mobile apps that an average user has downloaded on their phone, what would it be? Chances are you would probably name Instagram, Facebook, TikTok, or maybe Twitter? And you would be right, as data suggests that the above-mentioned apps were among the world's most downloaded mobile apps in 2022.
People around the world use these apps for different purposes. Someone has started a blog that attracted hundreds of followers, someone is using these platforms as a communication channel, and someone is obsessed with creating fun cover videos. But one thing that every user of these popular apps finds themselves doing probably every single day is scrolling through the news feeds for updates. This feature gets users hooked in no time and creates a habit that contributes to the app's virality and growth. So what exactly is a news feed (aka activity feed), what benefits does it have, and how different apps are using it to increase their user engagement rates? Let's find out! 
What is an Activity Feed?
Activity feeds are a so-called in-app forum wherein you and your users can post comments as well as keep track of what new has happened. Besides bringing the sense of novelty which awakens our curiosity and prompts us to update the feed over and over again (when we are bored, for countless hours probably?) activity feeds, have a number of benefits that can skyrocket the app's engagement rates. And it is true not only for social apps. Activity feeds can be successfully integrated and used in many different app categories, e.g. travel, gaming, eCommerce, health, education, etc. Before we will look into the real examples, let's go through the key benefits activity feeds can bring to your app.
Benefits of Activity Feeds
1. It gives you access to first-hand feedback to improve your app further
The activity feed is that forum where you and your users can interact regularly. This interaction gives you access to first-hand feedback from your users. You are able to better understand how they are using the app, where they are facing a problem, what they expect more from it, and how you can improve it further for them. Nothing better than user or target market insights to build your product!
2. It makes customer support all the easier
While gathering feedback from your users, you're probably going to stumble across a few (or maybe more) complaints. Activity feeds give you the opportunity to resolve the issue by offering timely support without the user having to take the frustration to social media or any other channel. In simpler words, you're able to tackle all user-related concerns internally, without letting your competition tap into it.
3. It makes personalized recommendations a possibility
Not every user has the same way of interacting with your app. Hence, it is not necessary that he converts on your general in-app purchase promotions. Since activity feeds let you know how a user is interacting with your app, it gives you the ability to understand his behavior better and accordingly suggest or recommend in-app purchases. The data you gather from user activity feeds can be used to create effective personalized campaigns that don't feel like a general shot in the dark! The higher the personalization, the more are the conversions.
4. It makes broadcast announcements a possibility
It is practically impossible to make an announcement reach each of your app's users. A post on social media might not appear on his feed and an email might not be opened for days – pumping in money to promote announcements regarding the app, isn't always feasible. Activity feeds give you the ability to broadcast messages – be it even a quick update on new features. This helps establish the rapport of someone who is transparent with his users and helps form better bonds with them.
5. It makes measuring user reactions easy
Continuing on the point above, when you make broadcast announcements, you're bound to get reactions – positive and negative. On activity feeds, you can immediately see how the users are reacting to an announcement. You can measure the success of it in terms of likes and comments – this also gives you a chance to make the users better understand something new on the app, by getting their announcement reaction before going live with that feature.
6. It makes the interaction between users easy
Notice how easy it is to like a friend's picture on Facebook and drop a comment on an article you liked? The ease of the platform when it comes to interacting with others is what draws you back to it. GetSocial activity feeds enable you to do the same in your app. It lets users track what others are doing, like or comment on their activity and interact socially. This also keeps them engaged in the app much longer.
7. It helps build communities

Eventually, all the above-mentioned benefits contribute to the development of a loyal in-app community. Communities help retain existing users and reduce user acquisition costs by 90%.

Mobile Apps That Have Leveraged The Power of Activity Feeds
If you are still not sure as to how applicable activity feeds are to your app, let us dispel all your doubts by looking into how feeds are used in different app categories.
Health & Fitness
Fitplan
Fitplan is a personal training app created in 2015 in Los Angeles, California. In the app, you can get personalized fitness plans designed by more than 40 celebrity trainers. You can choose any type of workout you like, from losing weight to Zumba. Users can exchange messages with trainers and get responses to workouts.
Fitplan is available for Apple Watch, meaning that you can track your workouts in the gym (or wherever you prefer to do workouts) in real-time. The app offers a free 7-day trial.
In January 2020, Fitplan implemented a new feature – a community feed where users can connect with friends and Fitplan trainers, ask questions, share their workouts, and motivate each other. The feed is subdivided into several sub feeds:
Bug Finders – here users can report bugs that they find in the app.
Form Check – a place to ask questions regarding the exercise techniques and check if you are doing everything right.
Nutrition – questions and discussions related to meals.
Physique – tips on how to look a certain way, with relevant pictures.
Q&A – here you can ask questions regarding the app and fitness in general.
At the moment, the Fitplan community has over 1 million members.
Strava
Strava is a social network for cycling, running, and triathlon athletes. The name of the app translates from Swedish as "to strive", perfectly describing its goal – to connect athletes worldwide to what motivates them and help them find their personal best. The app is available both for desktop and mobile (iOS and Android).
Strava has the activity feed where users share their activities and workouts, comment on them, and cheer each other up. Additionally, you can either join or create your own interest clubs and communities. Not only private users but also brands, gear shops, and teams can also build a community on Strava.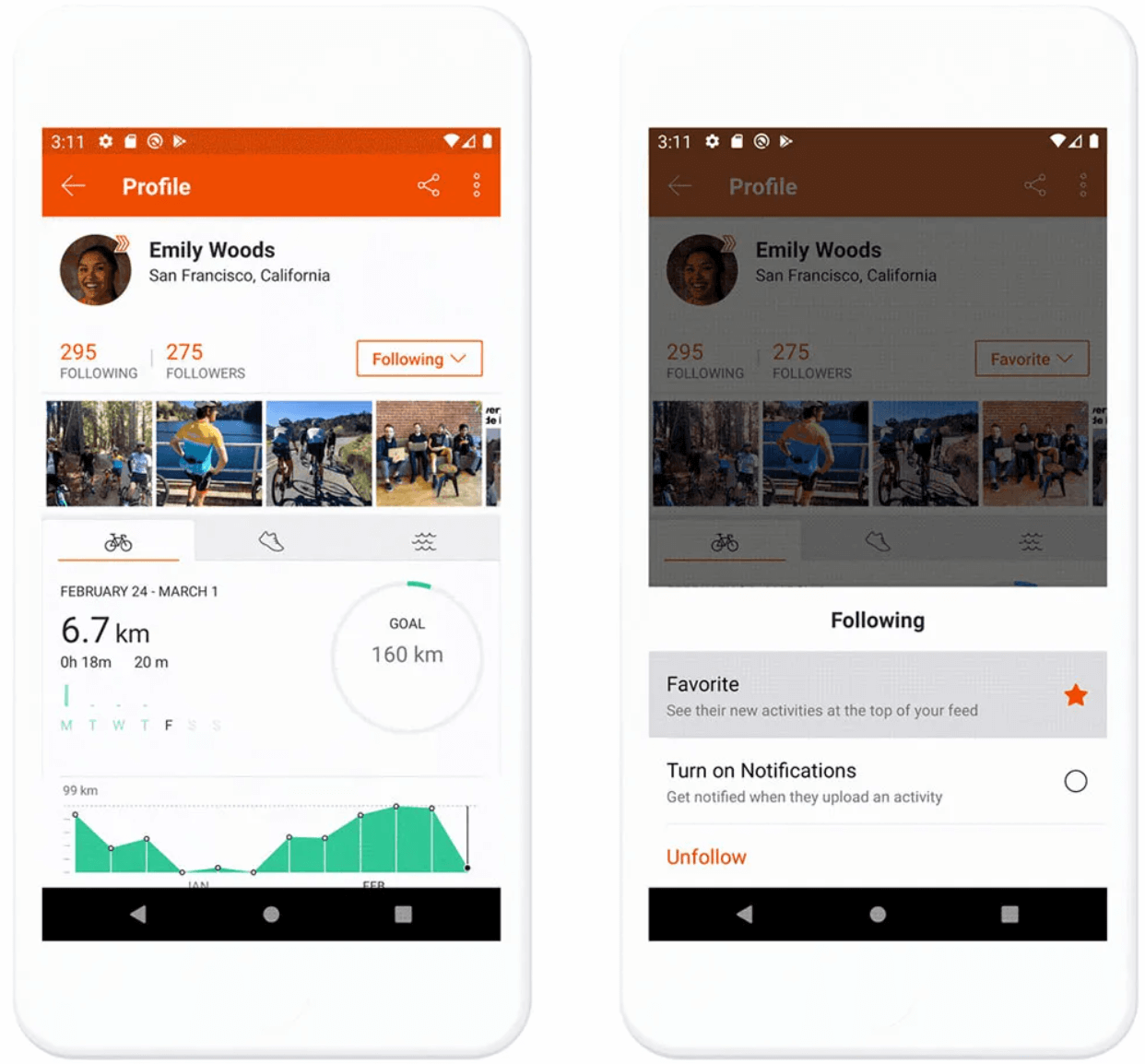 One of the app's interesting social components is the Strava Flybys service, which allows you to see how the user completed the recorded route and who trained nearby. Athletes use Flybys to analyze a race or other mass sporting event. It displays the position of all participants who have this activity in Strava.
As Strava was designed as a social tool, in the web version, when viewing a page of an athlete, you can compare their performance with your results. Together with segments, this function socializes your activities and, to some extent, turns them into virtual competitions.
You can connect your Facebook account so your friends who also use Strava will appear on the feed. It is also possible to connect your email account and either import contacts who are Strava users or invite the contacts to the app. Finally, you can connect your wearable device to automate your activity tracking routine.
Fitbit
Fitbit is a health, wellness, and fitness app developed in 2007 in San Francisco, USA. The app is connected to a wearable device that can track the number of steps, hours slept, calories taken, and so on. The app has gamification features that motivate users to achieve various fitness goals. For example, they have activity targets, e.g. the Serengeti badge – the walked distance that equals the length of the Serengeti wildlife park.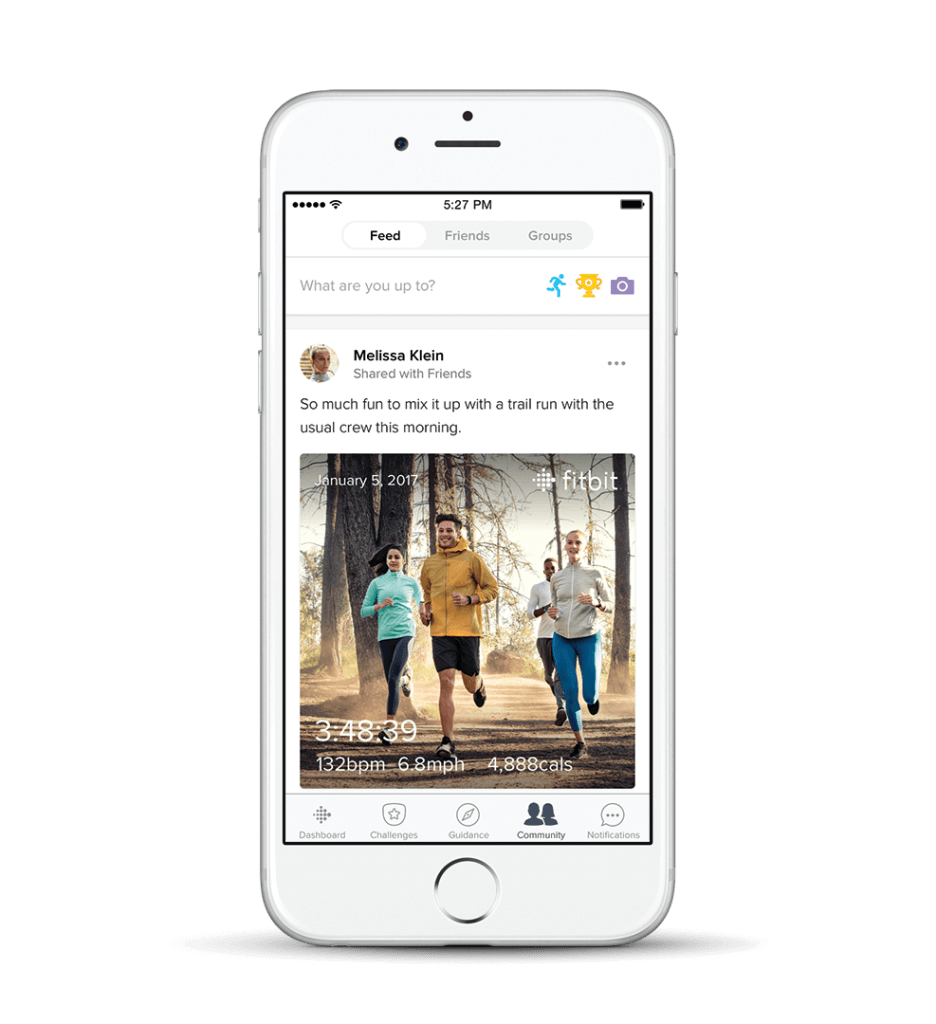 In 2017, Fitbit implemented a new social feature – the Community. It has three tabs – Groups, Friends, and Feed. Under Groups, users can meet like-minded people by joining interest groups, such as fitness, nutrition, weight loss, and others. Under Friends, you can find your friends that also use Fitbit trackers and compare your step count against theirs, thus getting into a healthy competition.
Under Feed, users can post updates just like they do on Facebook and Twitter, and even share information about different Fitbit activities such as actions taken or badges earned. Friends can comment on each other's posts and motivate each other. Just like on social media, you can choose the groups of friends to share your posts with. Users from the United States can also enjoy the so-called local workouts that are available for certain locations – Austin, Boston, Chicago, Denver, Los Angeles, Miami, Minneapolis, New York, San Diego, San Francisco, and Seattle.
Gaming
Crush Them All
Crush Them All is an idle role-playing mobile game by Godzilab. The company implemented GetSocial's Activity Feeds in the game so the players could interact both with each other and with the community managers. In the feed, the players can find updates on new features, upcoming events, tips, and tricks. Additionally, they can use the feed to invite others to join their clans and receive bonuses for such invites. 
As a result:
The LTV of users who engaged with the feed has increased 3 times.
The feed generated 11x more organic installs.
The feed helped to build an engaged in-app community.
QuizUp
QuizUp is an addictive trivia game in the form of a social network with puzzles, communication, and other goodies. The game takes place as a real-time trivia match. Created in 2013 in Iceland by the Plain Vanilla Games studio, the app turned into a social network in 2015. According to Thor Fridriksson, founder and CEO, people started making friends and even forming romantic relationships through the game. Therefore, it made sense to take a step further and convert it into a social media platform with built-in trivia games. Now QuizUp claims to be the world's biggest trivia game, featuring quizzes on thousands of topics.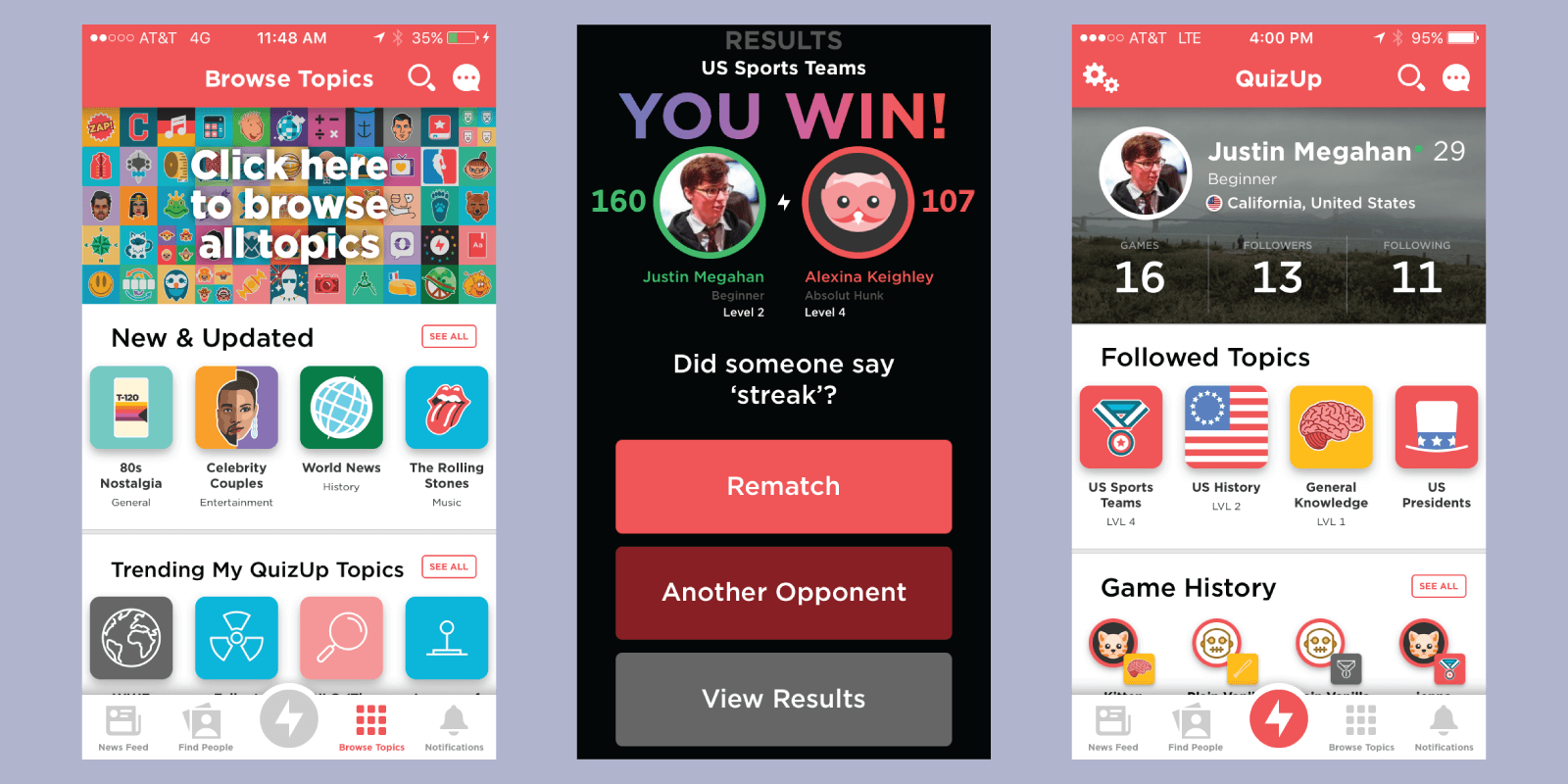 The app contains a feed that is based on the user's chosen interests. You can like or comment on people's posts and also play a round based on that topic with one tap from your feed. Here you can also communicate, add people as friends, talk about your achievements, and so on. Users can search for each other based on location, age, and gender.
You can try yourself in a variety of fields, check how well you know your favorite TV shows, books, films, etc., and compete with friends and strangers from all over the world. Thanks to a variety of topics for competitions and the constantly updated questions, it is very interesting to play.
Clash of Clans
Clash of Сlans is a free-to-play strategy game released in 2012 by the Finnish studio Supercell. It is a simultaneous strategy in which you need to carefully plan and calculate each action because the player will have both to defend their village from the attacks of other users and attack them themselves. Despite the growing competition, Clash of Clans continues to gain users and fans thanks to its perfectly balanced gameplay, simplicity, and active community of players.

Social features of the game are represented by clans. You can either join an existing clan or create your own clan. To do it, you will have to collect a lot of gold and restore the fortress of the clan. Clans are divided into two categories. You can come across any clan, or you can simply switch to clans from your region (country). There are also ranks in clans that open up new opportunities after promotion as well as clan wars in which two clans compete. But the main goal is to collect cups and get ahead of other players. You receive cups after winning an attack or defense. The game has a global chat, through which you can communicate with any player from any corner of the world. After joining a clan, you get a new clan chat where you can interact with your co-members.
Dice World
Dice World is a turn-based dice game for mobile devices created by Appa11y, an independent game development studio based in California. Dice World includes six dice games: 1-4-24, Balut, Farkle, Threes, Pig, and Yatzy. The turn-based nature of the game means that the players do not have to be online at the same time to play. Therefore, it was quite a challenge to develop the social component of the game and thus increase user engagement.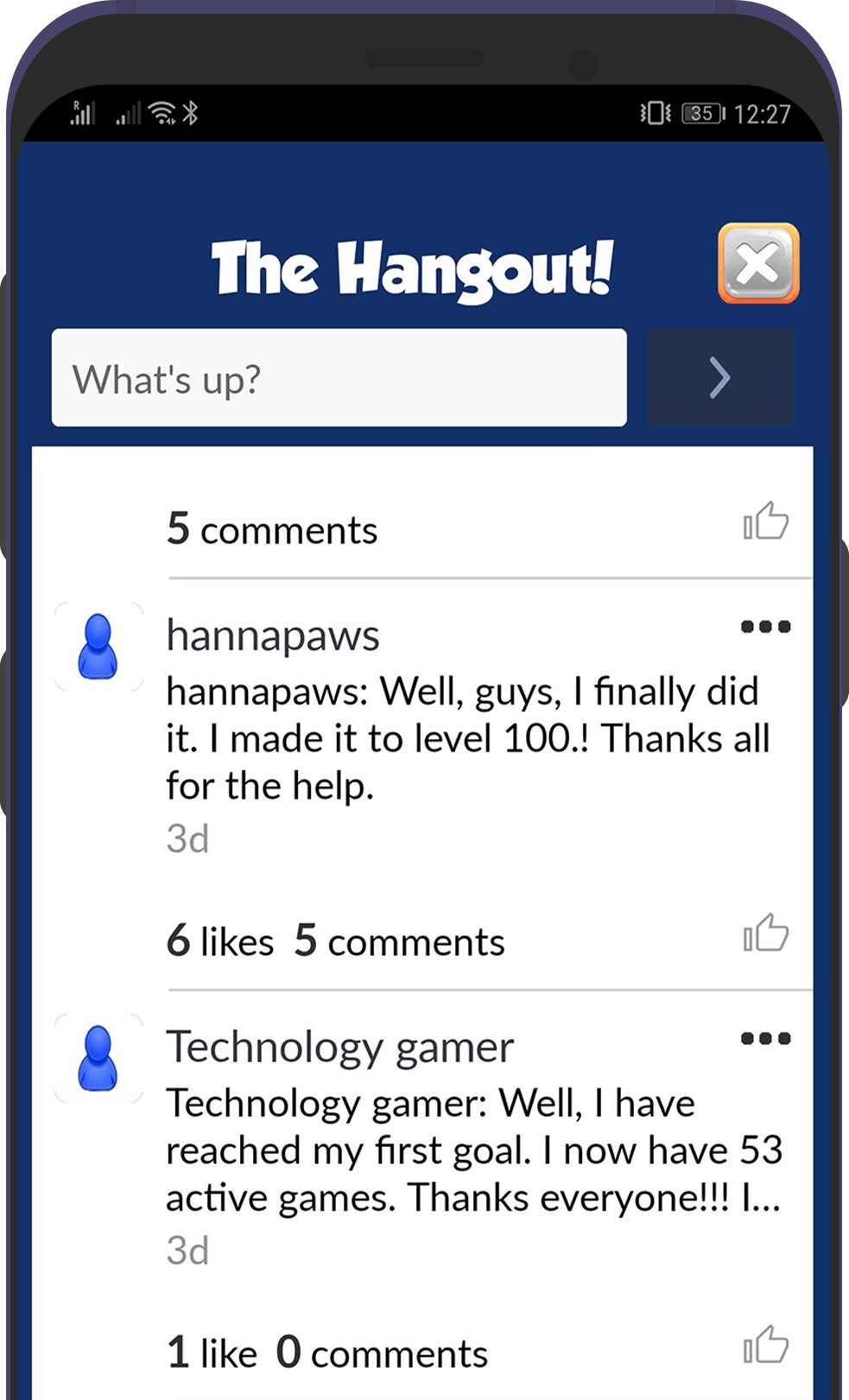 Having implemented Activity Feeds by GetSocial, Appa11y got an opportunity to communicate with the users and provide them with customer support. Additionally, the players could use Activity Feeds to notify other players that they were available for a multiplayer session. Finally, the chat functionality enabled the users to interact with each other during the game. As a result:
The players got an easy way to view and share achievements.
The feed gave Appa11y an opportunity to connect active players because they could challenge each other to games.
The lifetime and LTV of users who engaged with the feed has increased 20 and 14 times, accordingly.
Players who engaged with the feed had 113x more game sessions and generated 20 times more installs through referrals as compared with the remaining users.
Activity Feeds helped the company to turn the game into a community and build a trusting relationship with the players.
ECommerce

ModaCruz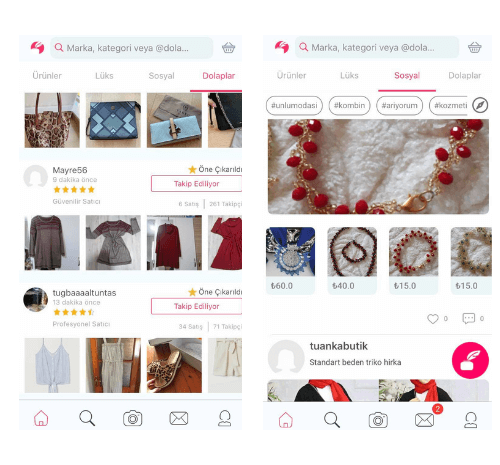 ModaCruz is an online marketplace that allows women to buy and sell pre-owned luxury fashion items. Located in Istanbul, ModaCruz is the first company of its kind in Turkey. It describes its service as a social experience: customers can attend "parties," which are real-time events where users share their items themed by a specific brand, season, or category. ModaCruz now serves more than one million women.
One of the features that distinguishes ModaCruz from its competitors in the eCommerce industry is a personalized activity feed that can be filtered according to one's interests. Users can like and comment on each other's posts which significantly contributes to the app's user experience and increases user retention rate.
MyGlamm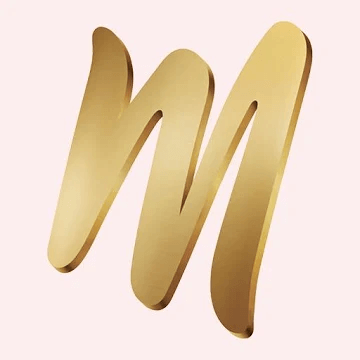 MyGlamm is an online shopping app for beauty and skincare products. MyGlamm has everything you need when you shop online to buy cosmetics, easy-to-use make-up products, and even beauty tips on how to create trending makeup looks.
With the help of GetSocial Activity Feeds, MyGlamm has integrated a Community feature that gives users an opportunity to participate in contests initiated by MyGlamm creators by sharing their favorite beauty recipes. Users can like, comment, and share each other's posts and even create polls and ask questions when they have concerns or need advice.
Travel
TripAdvisor
In 2018, TripAdvisor presented a new concept for the website and mobile app: they became a full-fledged social network for travelers. All users, including hotels, restaurants, and attractions, are now able to create personalized profiles and follow their friends and trusted experts, including bloggers, popular brands, and influencers.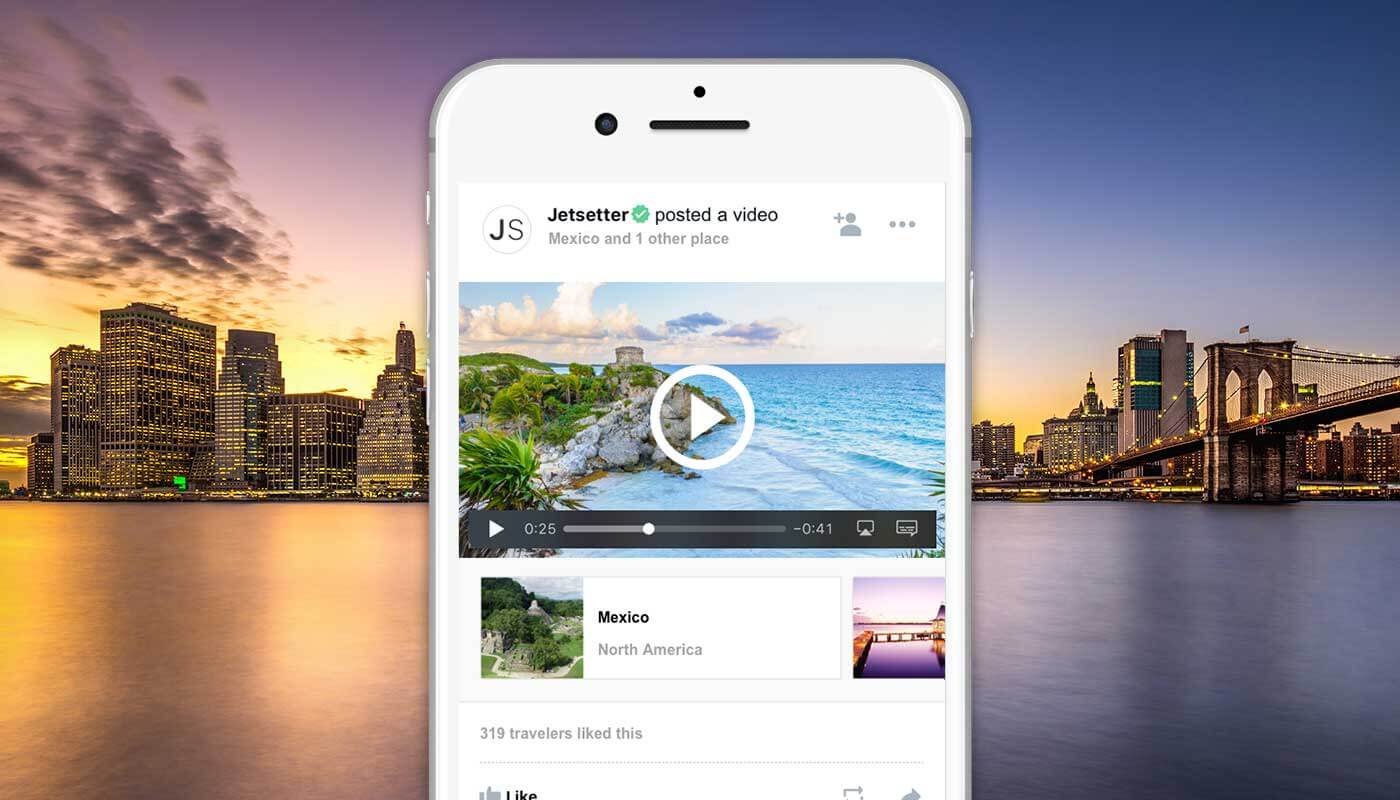 Users can look up and save useful and inspiring content in a more convenient and interesting format, as well as share it by using a dynamic feed of videos, articles, guides, and reviews. TripAdvisor members also have an opportunity to create their own "trips" in their personal profiles, which can become extended guides, itineraries, or just wish lists for future travels. This content may be for personal use, or it may be shared to help other members of the community find the best vacation and accommodation options.
The user's home page is converted into a personalized news feed. When searching for a specific destination, the feed automatically narrows the information displayed to a specific geo-location. In the first place, the feed will display the most suitable options for a particular user with the highest rating from friends and people they follow.
TripAdvisor added traditional Travel Planner features and became a full-fledged hotel booking platform. As a result, hoteliers will have to monitor their guests' opinions even more seriously and improve the quality of service to get into a personalized feed. Additionally, the feed encourages travelers to make spontaneous decisions by offering them popular destinations and places near their locations.
Travello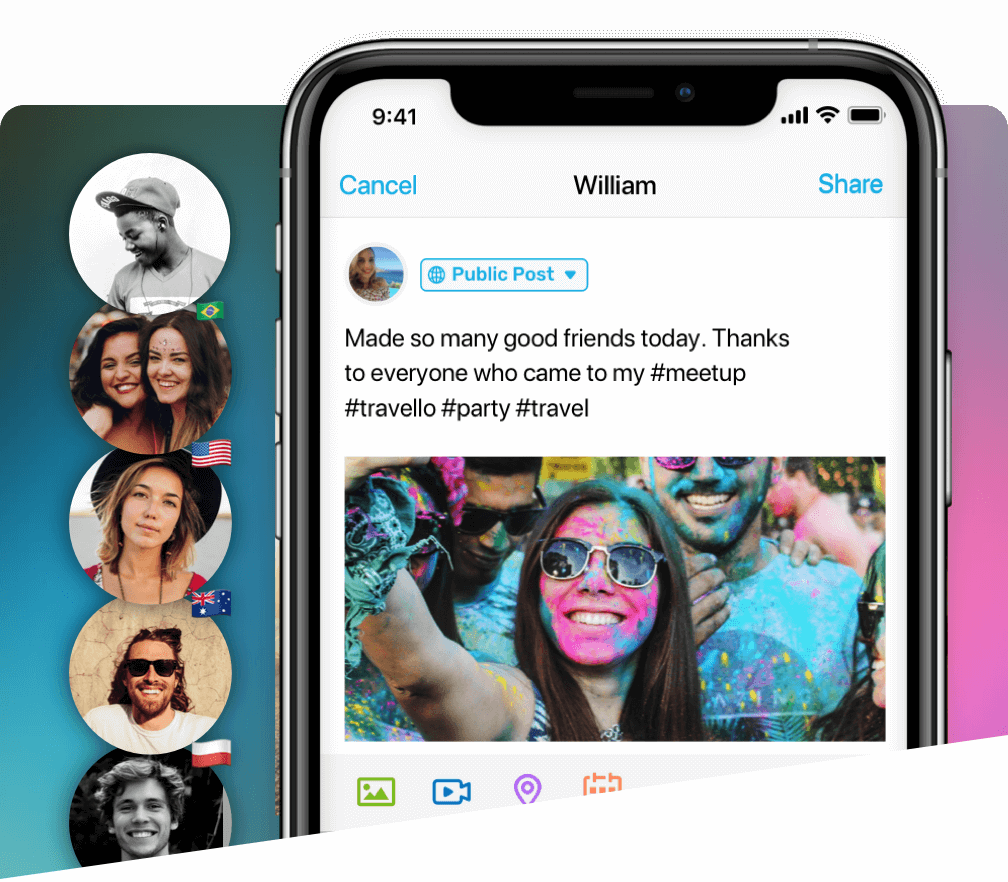 Travello is a social network for solo travelers with a community of over 350,000 users based in more than 180 countries. Founded in 2015 in Brisbane, the app connects travelers from all over the world, enabling them to look for travel buddies nearby. Any type of traveler will find the app useful, from digital nomads and bloggers to backpackers and photographers. It is also possible to book travel accommodations right through the app as well as get discounts and special offers.
Travello offers its users a feed where the community members can share their travel memories, ideas, photos, and videos. The users can like and comment on the posts in the feed, just like on a regular social media platform. It is also possible to share travel plans and let the app find travelers with similar plans. If you are looking for travel buddies, it would be fun to plan a trip together with someone else.
According to the founders, Travello has always been a community-driven app and it did not turn into a commercial marketplace as some other travel apps did. It is a great way to connect travelers of all types and to all possible destinations.
Education
EdModo
Edmodo is an American social network designed specifically for primary and secondary schools. It offers teachers convenient ways to organize the educational process and assessment mechanisms for students as well as stimulates the professional exchange of experience. Wanting to move away from standard testing and unified performance indicators, many teachers use this platform to diversify the educational process, increase its effectiveness, and make it more attractive for students.
Edmodo was launched in 2008 by two system administrators and was originally targeted at Chicago schools. The main goal of the project was to create a simple and intuitive mechanism in which teachers and students could interact in the classroom in the same way as friends on social networks. Today Edmodo is a vast social education network of teachers, students, and parents. You can work with the system both on desktop computers and on iOS and Android devices. More than 60 thousand schools are registered in the system, and the number of users has exceeded 35 million.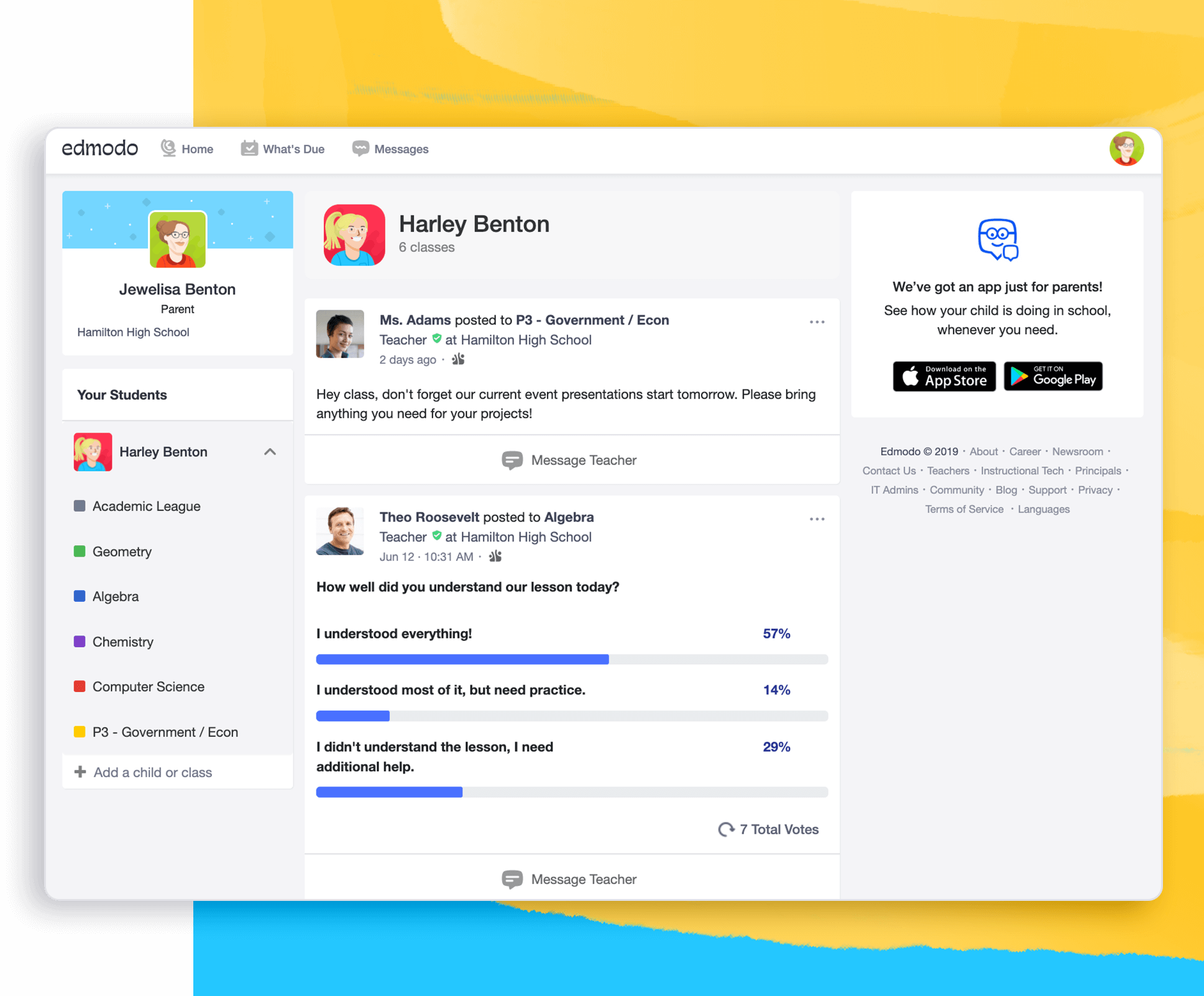 Inside, Edmodo resembles Facebook in many ways: color scheme, interface design, and arrangement of elements. However, unlike the popular social media platform, Edmodo focuses exclusively on the school learning process.
Students can receive assignments from the teacher and upload ready-made homework to the app as well as communicate either with their classmates in groups or one-on-one with the teacher. The app allows teachers to create a community through conversations, allowing students to learn from each other as much as they learn from the teachers.
Mendeley
Mendeley is a free app for bibliographic information management that allows you to store and view research papers in PDF format. The app is connected to the international social network of scientists. To access the app, you need a social media account. The basic Mendeley package is distributed as freeware, but there are paid versions with increased quotes for storing materials and creating groups.
Founded in November 2007 in London by researchers from different universities, Mendeley received the European Startup of the Year 2009 awards from plugg.eu and the Best Social Innovation Which Benefits Society 2009 from TechCrunch.
The app has the following social features:
Profile with interests and other personal information.
2 GB of personal library space for storing documents.
Document viewing statistics.
A bookmarklet for automatic import of a document into a library from CiteSeer, CiteULike, Google Scholar, arXiv.org, PubMed, and many other sources.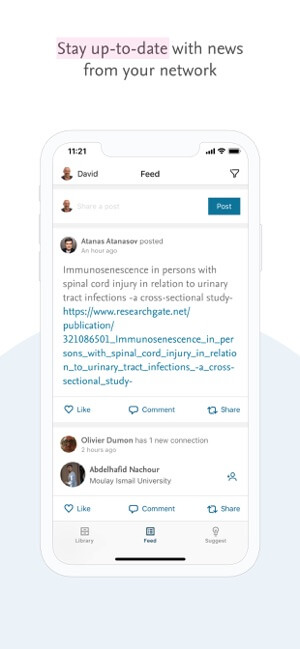 After the login, the user sees a news feed with updates from their network and fresh content.
The news feed can contain the following types of posts:
Blog posts – latest updates from the Mendeley blog.
Document added to the group – a member of the group that you are in shares a new reference with that group.
New connection – one of your contacts becomes connected with another Mendeley user.
New publication – one of your contacts adds a new personal publication to their profile.
Profile updates – new positions or education milestones of your contacts.
Suggestions – personal reading recommendations.
SoloLearn
Released in 2013 in San Francisco, SoloLearn is a community-based learning platform that helps people learn to code for free. The app claims to break the common stereotypes of the instructor centric learning, focusing on the student-centric "open crowd" learning instead.
SoloLearn now has over 38 million learners and features over 1,700 lessons, claiming to have the largest collection of free code learning content. Currently, the courses on Python, Java, JavaScript, C++, C#, C, SQL, HTML, PHP, CSS, and other technologies are available. The courses are a combination of interactive quizzes and exercises with gamification elements.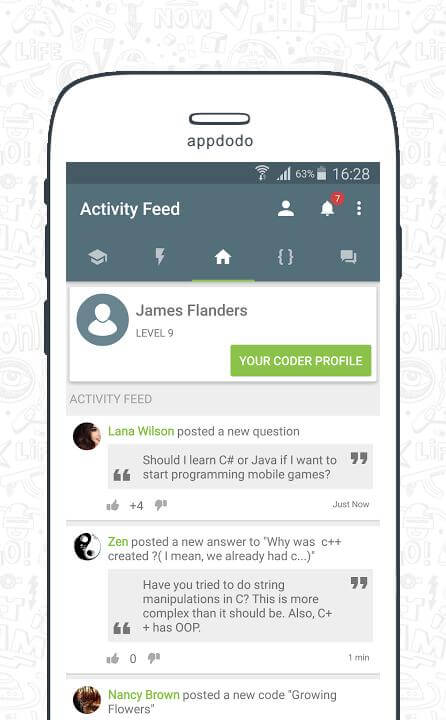 SoloLearn is a powerful community of learners and professionals that deliver fresh content every day. During the learning process, you can get support from your peers and participate in real-life coding challenges and competitions. Each lesson has a Q&A section – a Reddit-like comment area where learners and professionals can interact with each other. As a result, learning to code turns into an exciting community experience where you can ask any question at any time and get an answer from experts. There is also a forum called "Code Playground" where you can get your code reviewed by community members.
Implementing Activity Feeds in Your App
Activity feeds have the potential to turn your app into the new socializing channel for mobile users, without compromising on its other functionalities. With GetSocial Activity Feeds you can build user-powered social news feeds and notifications into your mobile app in no time. Let users create engaging content and engage with others through comments and reactions. Users follow other users or topics and become members of various groups to get a personalized timeline of content.
Think of activity feeds as a way to build a complete social network within your app:
Twitter with topics and following followers
Facebook with friends, following, and timeline
Instagram with likes, shares, and comments
Tiktok with video content, likes, and shares.