What is an Online Community? 5 Steps to Build Your Own

Now it is easy to find like-minded people on the Internet. You can have a heart-to-heart talk with a person from another corner of the world and discuss the latest news and topics that are interesting to both of you. More interested people can be involved in the conversation. And then it turns into an online community with its own distinctive features.
How is a community different from a group, audience, society as a whole, or an organization? Here are the main characteristics of a community:
There should be more than three people in the community.
Participants have something in common (ideas, shared experiences, and structure).
Participants have a need to get familiar with each other (or already know each other).
Any group can be described from a community point of view, while not every group is a community.
An online community is an organized group of people who communicate with each other on the Internet and sometimes interact in virtual space. Examples of online communities include various chats, collective and private blogs, social media platforms, forums, web conferences, wikis, multiplayer games, and in-app communities.
Online communities live their own life. They have their own celebrities and insider jokes that are understandable only to their participants. People come to communities to get answers to their questions. And having met understanding from the "old-timers", they stay and watch what is happening.
You can attract this audience to your project or brand. You know that they are interested in and what worries them. And you know what you can give your potential customers. It is a powerful social marketing tool.
Types of Online Communities
Depending on the platform, there are the following types of online communities: forums, blogs, social media groups, gaming communities, and in-app communities. You can also distinguish communities by the method and type of contact:
Interests: science, politics, sports, cinema, etc.
Geography: displays aspects of territory, city, or an entire country.
Consumer: forms a variety of thematic areas – for example, smartphones, household appliances, technology, etc.
Professional: business, IT, law, education, etc.
Direct contact: dating websites and apps, various chat rooms for communication.
Brand community: unites people who are loyal to the same brand and share the same interests related to this brand.
It is also possible to distinguish communities according to experience, collaboration, and competition. For example, Wikipedia is a collaborative community of people with the same experience: everyone who contributes to Wikipedia has a common experience with other community members. A gaming clan or guild is another example of a community based on competition and common experience.
Benefits of Starting an Online Community
The most important advantage that an online community can bring you is access to information. People can later use this information to create a buzz around your brand, continuing to build a community without your active participation.
You can observe the benefits of online communities on any promotional website or social media page of a brand. People actively participate in discussions of various issues and pain points. The most important goal in building an online community is to bring together as many members as possible.
On the one hand, this is because a company can address a well-defined target group and present itself as a competent partner for information seekers. By building an online community, the company offers a communication platform and opportunities for experience exchange. On the other hand, it is beneficial for a brand that people stay on community areas of an app or a website longer than on other pages, thus becoming more and more engaged.
In addition, by observing communication in an online community, a brand can learn about the shortcomings of its product and the consumers' wishes. Such information helps to improve the product with the focus on the customer needs and requirements. It is also possible to customize the product based on the membership profile.
A variety of information posted on message boards, private home pages, and community chats would always interest a newcomer. After that, they start filling the community with further content.
Steps to Build an Online Community
So, you want (or need) to build an online community. Where to begin?
Step #1: Define a goal
First, start with a goal. Imagine how the result will look like after you have already developed an active community. What will you achieve by this? Consider the following questions:
How big should the community be?
Who will the participants be in terms of age, occupation, views, and interests?
What will attract people to your community? What will hold them back?
What topics will be discussed? To what extent?
Step #2: Research the market
If you are building an online community for a brand, research the competitor apps or websites and see how they implement and manage their online communities. For instance, if you own an e-commerce brand and want to unite its consumers into a community, consider the example of MyGlamm, a beauty and skincare brand. This brand has integrated GetSocial's Activity Feeds, providing the users with a platform to express and share their thoughts. As a result, the brand gets an insight into what their customers think and has a direct channel to interact with them.
Step #3: Choose a platform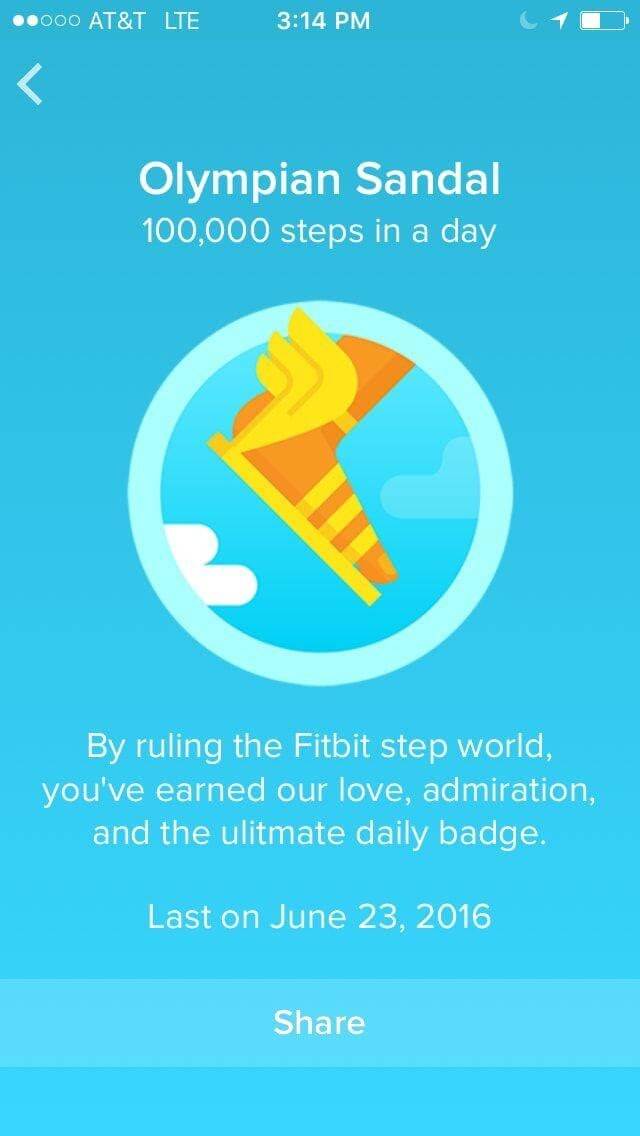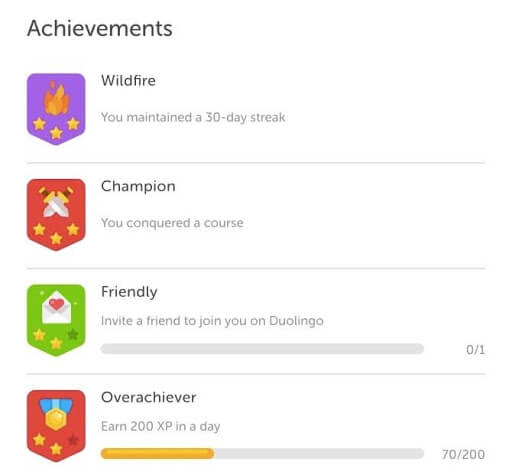 If your brand has an app, then you already have a platform. The only thing that remains is to integrate community features into your app, such as an in-app chat or activity feeds. You can also add gamification features that allow users to compete with each other. This is especially true for fitness brands, such as Fitbit, or educational apps, such as Duolingo. Both apps award their most active users badges after specific achievements, for example, after they walk a certain distance or unlock a certain level while learning a language.
Step #4: Create content
For users to have something to discuss, something to build on, and in general, to come to you and not immediately leave, you need to create starting content, around which the community will be growing.
For example, if your community is a blog, you can fill it with articles on your topic. You can also ask the authors of similar blogs for guest posts. Surely you have your own ideas and thoughts on the topic. Place them in your community as well.
Write in simple language, as if you are talking to a friend. With your articles, you set the format for your visitors. The visitors will find it easier to start by expressing ordinary thoughts than trying to create a masterpiece. Collect links to the most useful resources on your topic and make your website, app, or social media page a convenient entry to other resources.
Step #5: Engage and retain community members
Building a community seems simple at first glance and also promises long-term success. Sounds like a jackpot, doesn't it? Unfortunately, a lot can go wrong. It is not just enough to create a community – it is important to keep its members constantly engaged. For brand communities, engagement means motivating the members to remain loyal to the brand and participate in its growth. An engaged community promotes stronger relationships and member loyalty.
We have collected some tips on how you can help your online community thrive.
How Do You Create a Thriving Community?
The overlap between your community and your customer base is likely to be quite large due to social media and e-commerce. So it makes sense not only to offer interesting content but also to create incentives for active participation on your platform. This is the first important step towards an aspiring community.
We have put together eight more tips that you can use to build and maintain your online community.
Tip #1: Stand out with relevant, unique content
Before you start, you should ask yourself what unique selling points your community might have. Set benchmarks and see if there are already communities with a similar focus. If so, find the one advantage that sets you apart from the competition and highlight that. Success is always a question of being up to date. Be faster than your competition when it comes to finding a topic and set yourself apart.
Tip #2: Create a netiquette
Before you start an online community, you need to define your so-called "netiquette". Rules and behavior guidelines are particularly important on the Internet in order to provide a framework for the discussion. In the digital space of anonymity, users' inhibitions fall faster. A respectful tone is just as much a part of your community as the free exchange of opinions. Provide the netiquette separately so that all users can access it at any time.
Tip #3: Ensure order with moderation
In the beginning, the community may be small, but it will not remain that way for a long time. Moderators are therefore indispensable when the number of members increases. Their primary tasks are administering your forum and ensuring netiquette. In addition, responsible people should be trained in or have experience with community management so they can respond appropriately to suggestions and criticism.
Tip #4: Optimize your community for search engines
The right search engine optimization (SEO) and app store optimization (ASO) ensures that search engines and app store users can find the content of your community. Correct app store descriptions or meta descriptions for search engines with optimized keywords are an integral part of any SEO/ASO strategy. Tools like Google Analytics and Google Trends API help to create a list of relevant keywords.
Tip #5: Spread the platform on the social media
Even if your online community is not based on a social media platform, we recommend having a presence there anyway. For example, advertise your platform as a Facebook fan page and develop new target groups by using the "share" mechanism. Or tweet the latest forum topics to attract new users.
For instance, the Clockmaker mobile game invites its players to join their Facebook community where they can get additional prizes and add other players as friends so they can exchange lives. At the same time, it is possible to join a community inside the game and request the co-members to send lives via chat.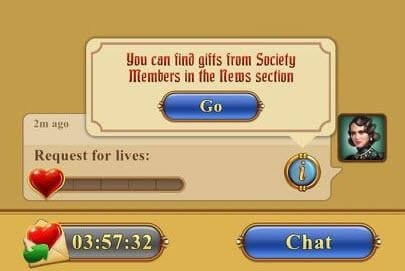 LinkedIn groups also offer potential. If you now activate the contacts and interest groups for which your community could be relevant, nothing stands in the way of lively exchange.
Our tip: ask members questions, answer as quickly as you can, be available, and take an active part in discussions. A community lives from the personal exchange. Your employees can also act as excellent brand ambassadors. Sometimes a friendly comment here, a greeting to customers there or a look behind the scenes is always well received.
Tip #6: Create a clear design with recognition value
When setting up an online network, content, and appearance are crucial for success. Clear structures and a clear design are user-friendly and invite users to stay on the platform a little longer.
Let your corporate identity flow in, for example, with banners and logos, to increase the recognition value. You can also place a link on your community pages referring to your app, website, online shop, or social media channels. This gives your customers even more opportunities to stay in touch with your company.
Tip #7: Track your success
User behavior, number of clicks, length of stay: these success indicators can be converted into concrete numbers in web analysis. The data analysis reveals how people interact with your brand. As the operator of the community, you should define relevant key figures before the start and keep on collecting them regularly.
11 Successful Online Communities
Let's take a look at some examples of online communities that nailed it.
Reddit
This is probably the biggest online community on the Internet. It is a huge discussion forum where the members can talk literally about any topic, from kitten memes to cloud computing. Reddit consists of subreddits (subcommunities), which, in their turn, consist of posts by users. Other users can interact with these by commenting and sharing the posts. There are over 130,000 subreddits, each of which has a moderator. Founded in 2005, Reddit now ranks as the 18th most visited website in the world and the 7th most visited website in the United States.
Apple Support Community
There's no need to introduce Apple, and it would be a surprise if this tech giant did not have a huge community of fans. For many Apple customers, MacBooks and iPhones are not just devices – they are a part of their identities. Therefore, the Apple Support Community offers the fans not only peer-to-peer support but also a space to share their experiences and hang out together. This online community also has gamification features – the members get points, perks, and awards for specific activities within the community, such as starting a discussion or having their answer marked as helpful.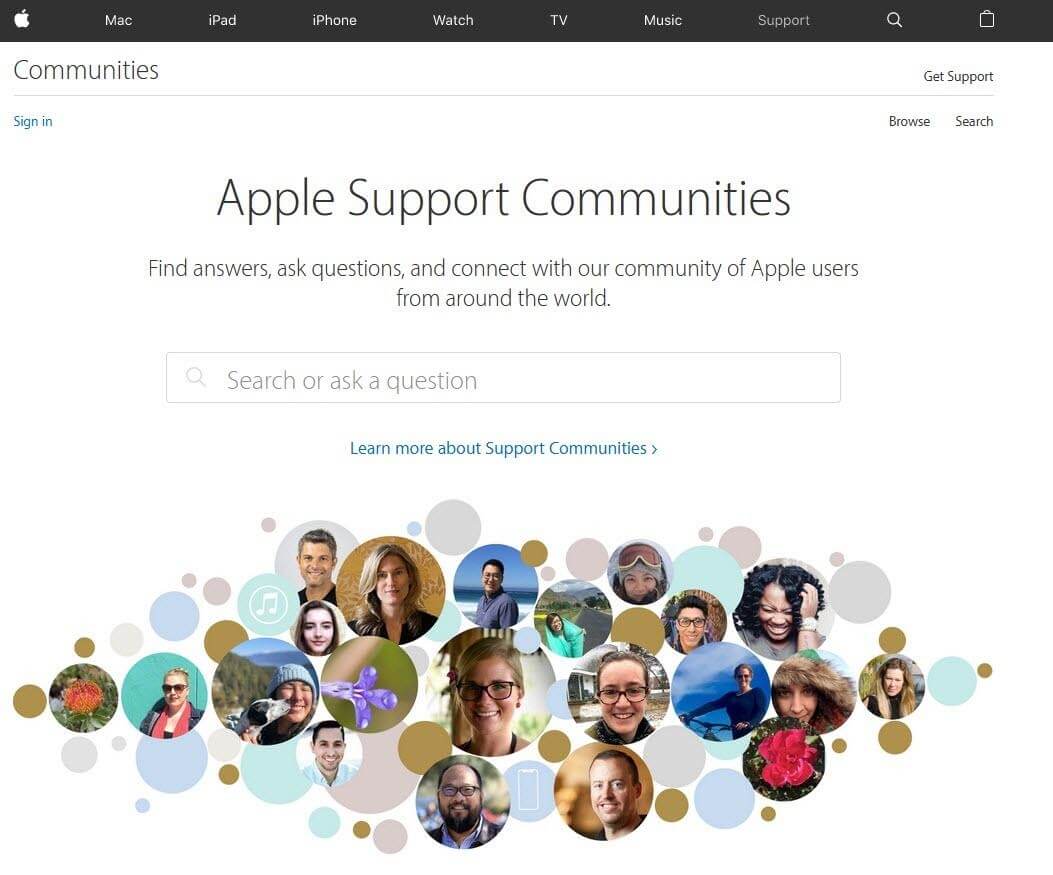 Airbnb: Host Community
Airbnb has an online community for hosts with over a million members who already wrote over a million posts. The landing page shows the current discussions happening inside the community. This builds trust for the community as a place where other Airbnb hosts are discussing local issues, learning new ways to level up their hosting, and getting support.
Sephora: Beauty Talk
The world's renowned beauty brand has an online community called Beauty Talk – a forum where users can ask questions, share ideas, and discuss beauty tips. Users upload pictures of themselves wearing Sephora products. The photos then link to the product pages of all the items used, with the thumbnails of product photos. In such a way, other users can check how the products look on real people and decide if they want to create a similar look. A great way to promote products, isn't it?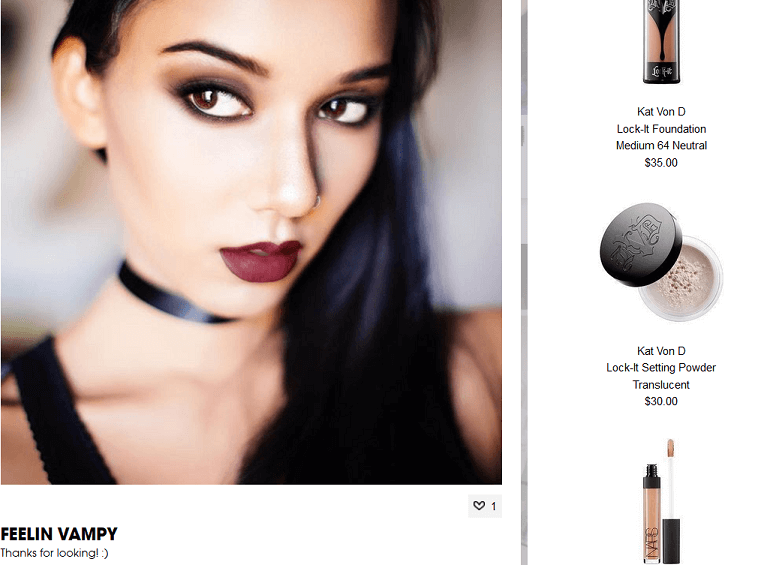 Buffer Community
This social media management platform started its online community in Slack with over 4,000 members. In 2019, Buffer moved the community to a dedicated platform on their website. As stated on the community's landing page, the members can join creative discussions on Twitter, meet new people (other community members), ask questions, and discover new resources. Additionally, each community member can become a community host on Slack twice a year. They can encourage discussions, welcome new members, work on special projects, etc. It is also possible to participate in monthly Zoom meetings.
Nike Run Club
Nike Run Club is a free app that turns running into a game: for each new record you get medals, and for each run, you get your profile upgraded. Nike just did what all amateurs want: each run turns its users even if not into professional athletes, but at least into medal owners. Additionally, users can choose an audio run with a coach or interesting person and learn new information. Most importantly, there are running programs to prepare for the 5, 10, 21, or 42-kilometer marathons as well as the weight loss programs.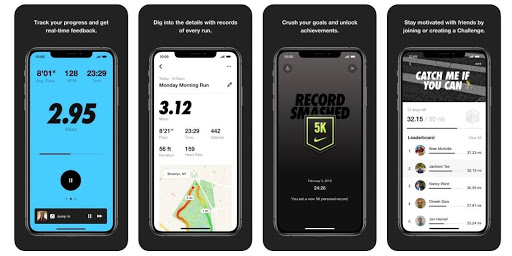 Lego Ideas
All Lego fans can submit their ideas of Lego constructors via the brand's online community. The community members can vote for each other's ideas. In such a fun way, Lego keeps its customers constantly engaged and interested in the product. It's really exciting to come back to the website and check how many votes your idea has. Moreover, the winners get awarded a percentage of the product sales.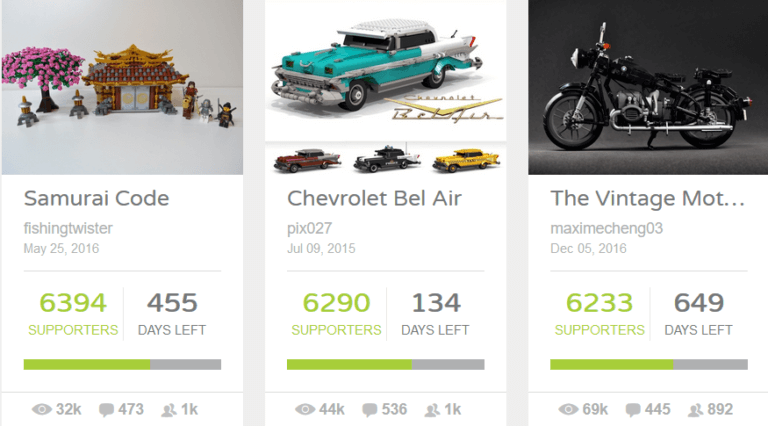 IKEA Family and IKEA Hackers
IKEA customers can join the IKEA Family club program on their website. This membership gives them access to exclusive discounts, workshops, free coffee or tea, and other surprises.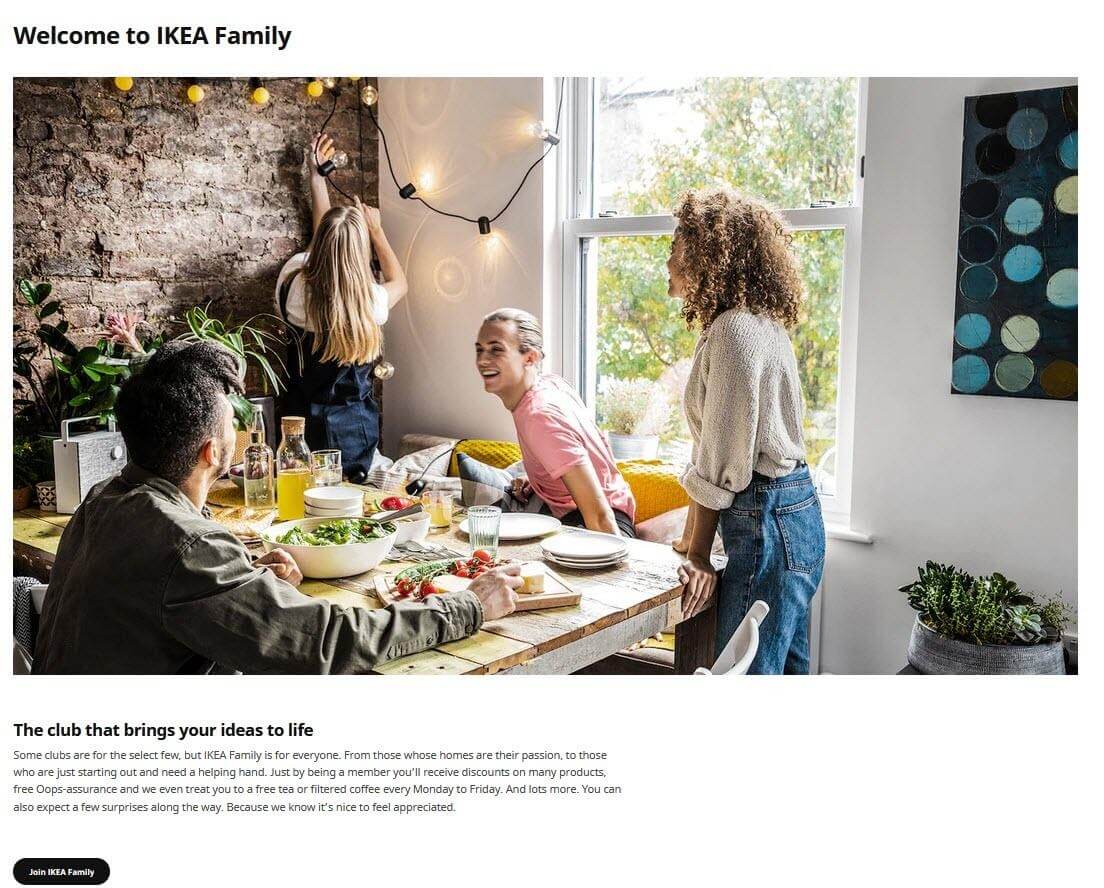 There is also an informal community of IKEA fans called IKEA hackers. At this website, customers share their creative ideas on how to use IKEA products. For example, one of the latest posts describes how to get creative with kids by turning an IKEA storage box into a dinosaur cage. The posts also contain links to the pages of products that were used for the hack. The community was created by Jules Yap, an enthusiast from Malaysia.
Inkbox: Inkfam
Inkbox is a Canadian company that produces and sells temporary tattoos. Members of its online community, Inkfam, can earn rewards called Inkbucks for each particular amount of money spent on temporary tattoos. The loyalty program is divided into three "chapters", and the reward grows with each "chapter." Community members can then redeem their Inkbucks on various prizes, such as discount coupons and tattoo moisturizers.
Gymshark Central
This fitness apparel brand has built an online community with the help of their Gymshark Central blog. The blog contains articles with tips, tutorials, exercises, health, and fitness-related information. This info helps customers to make informed purchasing decisions as a way of strengthening their connection with the fitness community. Additionally, Gymshark collaborates with professional athletes, making them brand ambassadors. Each of them can individually engage with their own loyal fans as a reflection of the Gymshark brand.
Lomography Community
This photo camera manufacturing company has united its customers in an online community where they can post their photos made with Lomography cameras. The community website now features over 15 million photos. Additionally, the brand posts a featured photo of the day together with the author's nickname and chooses a LomoHome of the day – a location where the pic was taken. In such a way, the brand appreciates its customers and demonstrates how creatively they can use its products.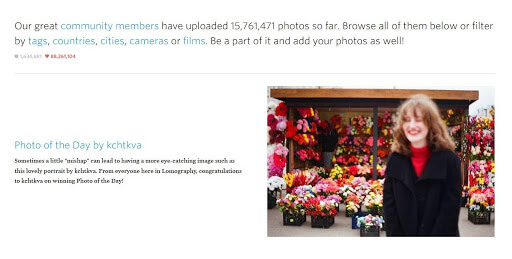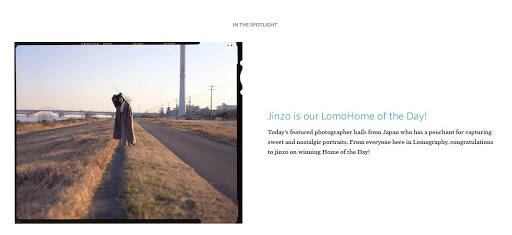 Over to You
People have always united into communities, and the Internet is not an exception. An online community is not only a place where people with the same interests can hang out. It can also act as a powerful marketing tool for the promotion of your brand.
However, building an online community is a process that you should approach very carefully – first, you need to work for a community, and later the community will work for you. We hope that our tips have helped you and guided you in the right direction. Good luck!