What is User Acquisition? 8 Strategies to Get Users for Your App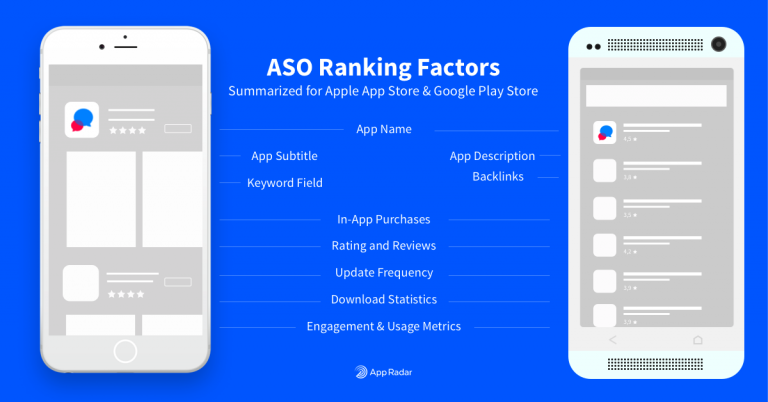 With over 3.48 million Android apps in the world and 2.22 million apps in Apple's App Store as of Q1 2021, it is clear that the app market is growing at an exponential rate. As the battle for the users' attention becomes even more fierce, app developers and marketers face the challenge of building a user acquisition strategy that actually works and brings app installs (preferably with a reasonable ROI).
What is User Acquisition
User acquisition (UA) is a process aimed at gaining new users for a product or service. In the world of mobile, user acquisition is a strategy or a set of strategies that are focused on increasing app's discoverability and generating more downloads.
How does User Acquisition work?
There are several ways to drive more users to your app. Some of the most common types of user acquisition activities include paid media marketing, owned media marketing, ASO (app store optimization), retargeting, and re-engagement campaigns.
Paid media marketing is a promotional technique that involves a company paying a third party to advertise its product. One of the most popular types of paid media marketing is mobile app install ads, which help marketers promote and drive downloads for their apps.
Owned media marketing refers to any type of user acquisition activity where an app or service uses its own resources (instead, not spending money on it) in order to acquire users. The primary goal here is usually branding – getting more people familiar with your brand name so eventually, they'll become customers.
ASO stands for "App Store Optimization" and consists of optimizing keywords & screenshots, writing compelling descriptions, etc., all aimed at boosting discoverability within App Stores like Google Play or Apple's App Store.
Retargeting & re-engagement campaigns are all about getting back users who have installed your app before but haven't been active recently. The goal is to reconnect with them by sending personalized push notifications or emails that will bring them back into the fold – hopefully as loyal customers!
Read more:
7 Simple Strategies to Re-Engage Your Inactive App Users
Is your App Leveraging the Power of Retargeting?
Why is User Acquisition important?
The goal of any app focused on growth is not profit, but customer satisfaction. Income, in turn, depends on the number of attracted users. And the more users trust you, the better your business will feel in the long run. Thus, active user engagement improves the level of trust, quality of communication, understanding of the user's needs, and their loyalty to the brand. Loyal customers are no longer just random people who come and go. These are people who recommend your company to their friends, "pull" them to your store or give a referral link to your app. A growing business needs to grow its user base, so the more users your app will have, the more successful it will be.
What are the common challenges of User Acquisition?
The world of technology does not stand still, and, unfortunately, such rapid development can also negatively impact user acquisition. Modern UA now faces the following challenges:
Mobile ad fraud. As a result of fraud, all traffic that is driven to your app can actually be fake.
Ambiguous advertising costs. Ad networks provide publishers only with aggregated data, which does not contain any details or transparency about the ad campaign.
Global markets. It may be difficult to acquire and engage users across different countries and cultures around the globe. Each of them has its own features, to which you should adjust the campaigns.
Organic traffic. Users come to your app from different channels, including the paid ones, but the most valuable users are organic – those who have discovered your app as it is, without any ads. The challenge here is to drive as much organic traffic as possible.
How to acquire new users?
Before we turn to the question of how do you increase user acquisition, it's highly important that you do the following:
Nail your app's message. You might feel like you have created an app that serves an important purpose in the user's life. But unless your message is right, the user is never going to know what you do. Let's face it, the first thing you see in an app is its tagline! This is especially important for those apps and games that have just launched in the market.
Drill down and define your target market. A lot of apps and games make the mistake of launching on app stores and targeting users across the world. While this might lead to initially getting a lot of app downloads, it also results in a greater churn in less than 3 months. The reason being, most app users don't see value in what you offer. That's why you need to define and continually optimize your target market. For instance, start with the basic demographics like location, user age group, interests, and common concerns. This helps you align your mobile user acquisition strategy with the right solutions and pitch your app without sounding too pushy.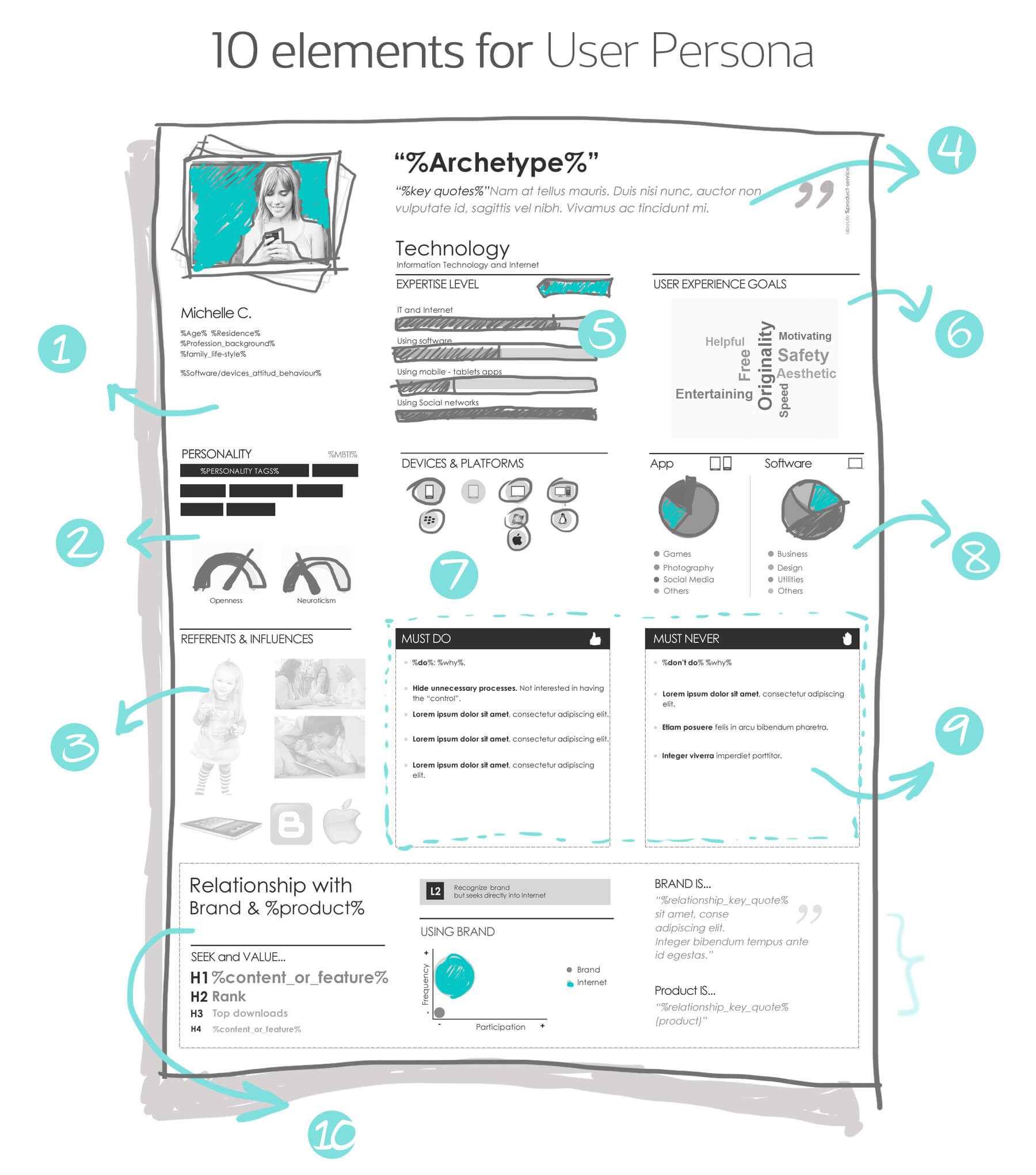 Here are all the basics to define a user persona effectively:
Get to know your competitors. To determine your competitor apps, you should know your niche well. It's also important to competitors what your rivals offer users and what are their weaknesses that your app can compensate for. The simplest way to find your competitors is to search Google and app stores for the keywords of your application. To do this, use the "keyword + app" queries. After that, go a bit deeper and get more details about the competitor app, such as the number of installs.
So how to get users for your app? We will look into the 8 user acquisition strategies to gain new users:
1. Focus on app store optimization
The one mobile user acquisition strategy that has always worked like magic, is app store optimization (ASO). Almost 90% of smartphone users utilize the app store searches to explore apps or browse through the options they have. If this is the search result that you want to be listed in, it's time to optimize all aspects of your app store description. This includes your app name, subtitle, description, keywords, ratings and reviews, usage metrics, and more. Here are some tips that may help your app become top-rated in the app store and avoid the most common ASO mistakes:
Read reviews under competitors' products. This can help you find interesting variations of keywords for your app. By the way, Google Play considers keywords in comments in the ranking.
A video uploaded to the app store can help you rank higher.
Change the app description depending on the season of the year.
Update your app – this will activate existing users and attract new ones.
Choose the right category for your app. It is quite possible to take a higher place in an adjacent niche than in the main one.
Do not forget to track the ASO KPIs, such as visibility, conversion rate, mobile growth, user feedback, and monetization.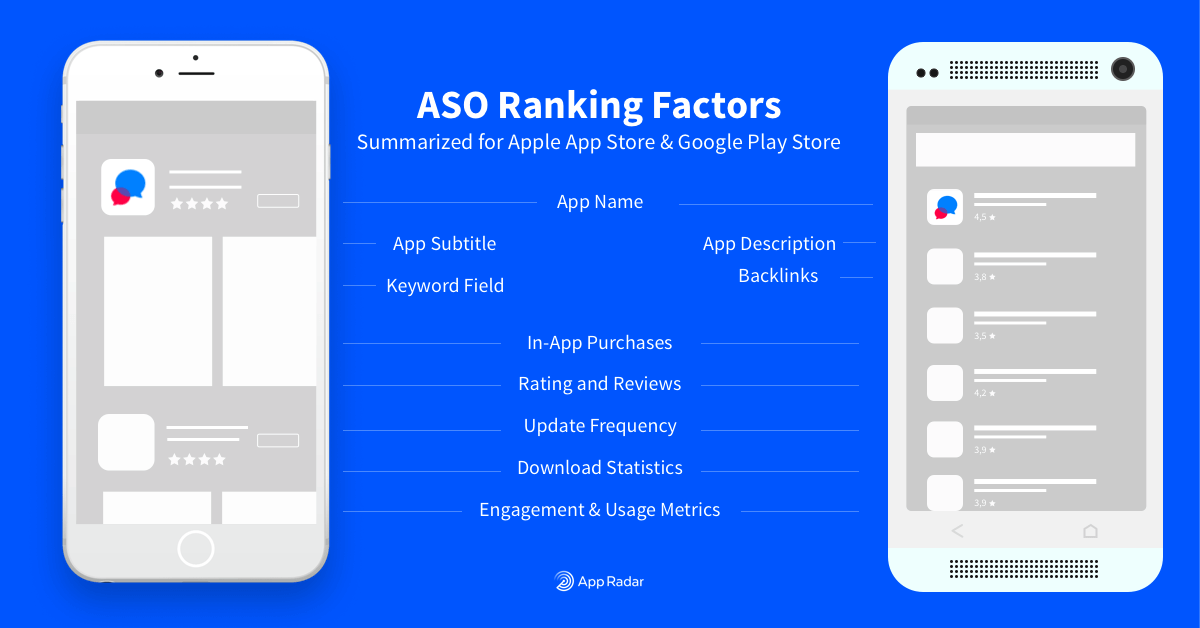 Struggling with ASO? Sign up for App Radar's free ASO tool!
2. Ask your most loyal users for reviews
If you want your app to be downloaded many times, it needs positive ratings and reviews. This is especially important because the keywords in reviews can impact the app's ASO. However, not each user would leave a positive rating. If they have good experience with the app, they'd rather not review it at all. But if something goes wrong, the emotions will overwhelm the user, provoking a wish to write a negative review. It's just human nature.
One of the easiest app review acquisition strategies is asking the users to rate the app. It consists of the following parts:
Presentation of the review request
The first and most important rule is to never interrupt the user. No one likes being distracted during an important or exciting activity. Clearly identify the place where you can ask the user to review the app. For example, in the case of a taxi ordering app, it's best to ask to rate the app upon arrival at the destination. The time and place of the review is important, but no less important is the presentation, which can take one of the following forms:
A pop-up window. The main problem with this approach is that the user needs to select one of the options in this window in order to continue using the app. This forces the user to take unnecessary actions, and most of them will choose "Don't ask me again".
A request embedded in the app screen. This approach works much better – the user can skip it and not be distracted if they don't want to rate the app at the moment. A suitable place is selected depending on the app specifics. You can integrate it into lists that are in almost any app: news, photos, products, store addresses, etc. If you can buy something through the app, you can ask for a review on the screen that notifies about a successful purchase.
Content of the review request
You can directly ask the user to review the app. A drawback of this approach is that the user can leave either a positive or a negative review. The approach works better when the user is first asked if they like the app. In such a way, you get valuable feedback. If the user likes the app, suggest that they rate it. If not, ask what went wrong and what can be changed.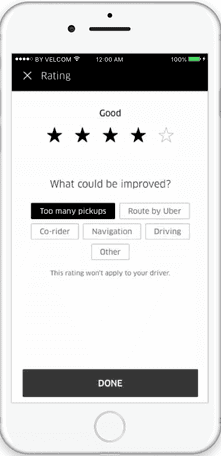 For example, Uber asks users to rate UberPool after they complete a few rides. For ratings lower than 5 stars, the app asks to choose a reason for giving this rating.

3. Use paid advertising
Paid ads can be quite an efficient way to promote your app. Depending on your product's target audience, you can use the following tools to buy ads:
Facebook Ads: helps you reach the maximum number of relevant audiences through the world's most popular social media platform.
Cross-Promotion Networks: one of the most effective ways to promote game apps, which involves using one app to promote the other.
Promoted Tweets: helpful when the most part of your audience is active on Twitter.
App Store Search Ads: based on the app store searches.
4. Tap into the word of mouth promotion – referral marketing
According to Nielsen, 92% of users trust recommendations from their friends and family, over 67% that trust ads or any other content format. That's why referral marketing is one of the most used and trustworthy marketing tactics.
But to leverage the power of word of mouth, you need to build a viral loop of referrals into your game or app. Here's what you need to have in place:
Offer something valuable in lieu of referrals
Enable easy invite sharing on social media and chat apps
Reward power users for active participation
Ensure more value with every session
Make it a part of the user's onboarding and in-app journey
Some smart ways to incorporate a referral program into your app or game design is to enable milestone sharing, offer exclusive content, create a multiplayer gamification scenario, and others.
Example: In 2010, the Evernote app launched a referral program that gives points to customers every time they make a referral. It is possible to redeem these points for free access to the software's premium features. Additionally, each time a customer's referee upgrades to Evernote Premium, the customer receives extra points.
5. Leverage social media and influencer marketing to the fullest
A mobile user acquisition strategy is incomplete without social media. When 90% of your users are present on at least 2 or more social media channels for personal and professional purposes, why not reach out to them where they are the most active on a daily basis?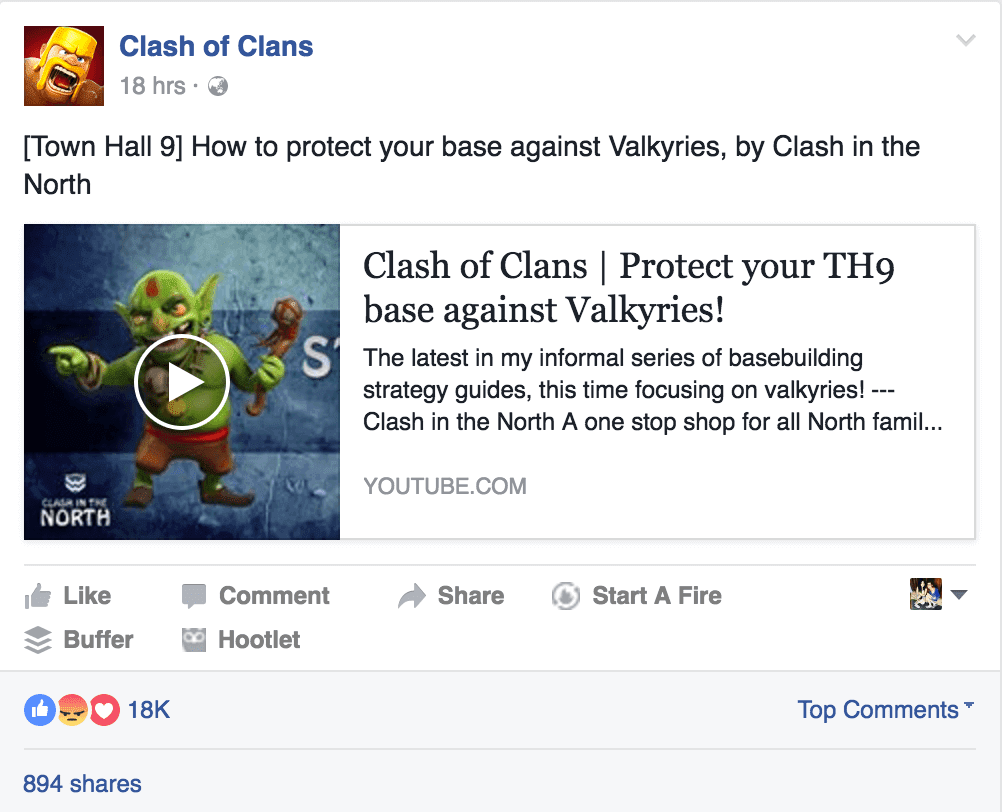 For example, here's a post by the Clash of Clans game – they use social media to share glimpses from the game, address common questions, or even ask for feedback.

Another powerful tool related to social media is influencer marketing. This involves the promotion of a product through the interaction of a brand with an influencer – a person whose opinion is taken seriously by a specific target audience. Most often they interact with this audience through social networks such as Instagram, Facebook, or YouTube.
Depending on the social media platform, there are the following types of influencers:
Networker – such an influencer can be found on almost all existing social platforms. They are recognizable and have a huge contact list.
A specialist (opinion leader) is authoritative in a particular field. The audience trusts their choice and opinion and shares information with other consumers of social content. Such an influencer is perfect as a representative of an organization, company, or brand.
Distributor (sharer) – the main function of such an influencer is to spread information from various interesting bloggers and journalists.
User – represents the average buyers and customers. If we compare the User with the Networker, then the latter certainly have many more contacts, but this does not make the Users less influential.
Example: In 2016, Taco Bell partnered with YouTube prankster BigDawsTV to advertise their special offer – users of the Taco Bell app would receive a 50% discount on their orders if they used Visa Checkout.
6. Offer a demo or freemium model
One hack that always works for both apps and games, is to offer a freemium model. Yes, you want to monetize from your app – but what's an app without an active community of users?
When the commitment is just about installing an app, the user is more likely to convert. This allows them to experiment with what your app has to offer before they actually pay for it. Similarly, a 'play before pay' model for games can give the user a sneak peek into the game and let them decide if they'd like to go for a paid subscription.
What's more?
Well, free apps also have a higher acceptance rate when recommended to friends and family. A lot of apps like Dropbox, CandyCrush, and others have used similar models that let the user first focus on experiencing the app and then nudge them to the next step.
7. Don't forget about email marketing
A lot of app developers underestimate the power of email marketing campaigns when it comes to getting more app installs. But as a channel where you can reach your target users on a 1:1 basis, it is where you can get a considerable number of users from.
With up to 70% of emails opened on mobile devices, you can use Smart Links to redirect people to the right app stores. Deep-linked emails don't just create a seamless channel of user acquisition, but also set the right first impression for your brand. Before you set up your email marketing campaign remember to create a list of verified email addresses – you can use an email finder tool to help you with that.
Example: FreshDirect, a grocery delivery service, promotes their app by using emails that introduce the mobile version and have direct links to the app stores.
Also read: How to choose the right deep linking solution
8. Convert web users to mobile app users
If you have a website, it is possible to redirect traffic from desktop to mobile and thus acquire more users for your app. Modern solutions such as GetSocial's Smart Banner and Smart Widget can help you seamlessly integrate app conversion into the desktop experience.

Creating a high converting user acquisition strategy
No matter what channel or strategy you make use of to acquire more users, you always need to use the "measure and optimize" model. There is no one-size-fits-all when it comes to creating a mobile user acquisition strategy for an app or game. You need to experiment, measure, and optimize on the go!
Still, don't know how to hit virality?
We recommend checking out our case study with Kolibri Games, which sought to increase user acquisition for their game Idle Miner Tycoon. Over the entire journey, from the first implementation to the improvements implemented, Kolibri Games saw a lift of 306% in invites sent and 364% in installs generated.
Also, if you'd like to learn more about tactics you can use to improve your user acquisition strategy, download our ebook! No email is required.