How to Help Your Business Now with Customer Service Chatbots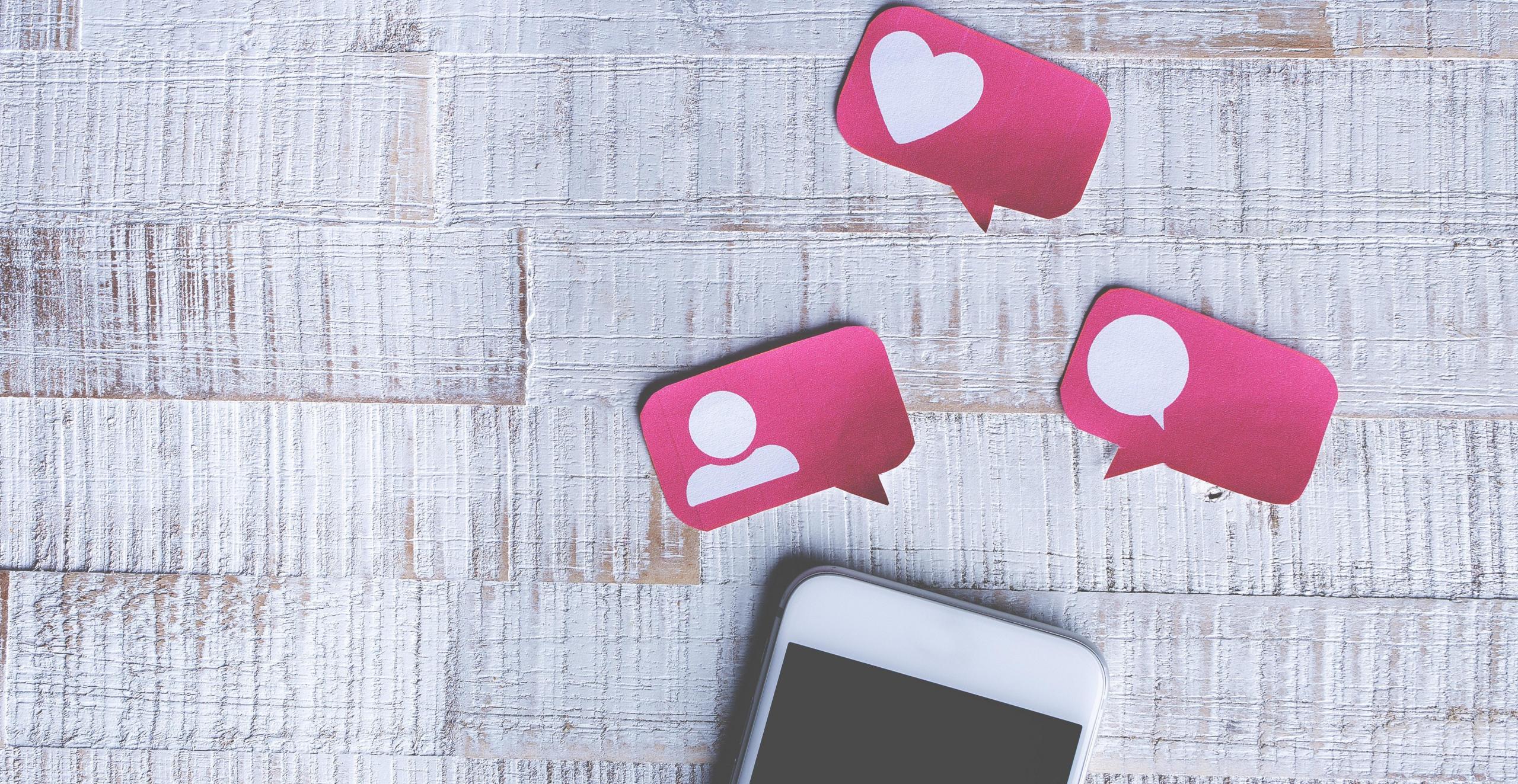 Increasingly, brands are looking for innovative ways to meet rising customer expectations and remain relevant in a digital-first world. One such tactic is to use chatbots and automation to streamline manual and time-consuming processes and to improve the customer experience.
Customer service chatbots are specially designed to help customers self-serve, troubleshoot problems quickly, and escalate to a human agent if needed. They are particularly valuable during volatile times when demand on a customer support team may dramatically increase because they can be built and deployed easily and are able to scale instantly to meet surge capacity.
How customer service chatbots work
Customer service chatbots leverage automation, sometimes in combination with artificial intelligence (AI), to answer basic customer questions via a messenger system. This might range from pricing and product options to simple troubleshooting. They are particularly effective when used in conjunction with a human customer service team, who can step in for more complex inquiries, and existing resources like FAQs and knowledge bases.
A bot, for example, can signpost a customer to a FAQ article based on keywords and phrases that it identifies in a customer's message. Vitally, it can be programmed or trained (via machine learning) to give responses that differ according to a customer's needs and through a brand's preferred voice and tone. It can also be tailored to different customer groups, like lifetime VIP customers or newly onboarded customers. In this way, an enterprise customer will have a different experience and response compared to a start-up customer.
Live chat versus chatbots
Live chat is another channel used by brands to provide rapid support. Live chat differs from chatbots in that the interaction is carried out by a human. This has obvious limitations, because humans need to sleep and have breaks while a chatbot provides continuous cover. Live chat can also be siloed, in that the information gathered from a customer may not always be stored for future inquiries or for another agent to pick-up on a different channel. If a customer accidentally closes the chat window or leaves for more than five minutes, their conversation history is lost and they'll have to start again. Meanwhile, customer service chatbots, working in tandem with asynchronous messaging, can store all customer inquiries and touch-points in a central system for quick handover to a human agent. Furthermore, chatbots can handle multiple simultaneous conversations at the same time.
The benefits of using chatbots
There are many reasons to invest in a customer service chatbot, as it can benefit your entire support function from the first contact to resolution.
An improved customer experience
Brands that use customer service chatbots tend to value efficiency and customer experience. These bots don't try to engage audiences with small-talk, nor try to sound human. Instead, their aim is to lead customers through a streamlined channel of information to resolution as quickly as possible. In doing so, it helps to free-up a support team's resources and time to focus on value-added activities like relationship-building.
Greater scalability
Chatbots can also help a customer support function scale without a large increase in agent headcount. Support capacity can be rapidly adjusted to respond to market or economic changes, new product launches, and new market entries. Given that the current uncertainty is predicted to continue, with recession looming, brands may need to innovate to survive.
In this way, you can also more easily adapt to a growing global customer base with localized and multi-lingual support. Plus, you can serve people across multiple digital channels.
Increased self-service
Using a chatbot also empowers customers to access support 24/7, regardless of your office hours. If a customer engages with a customer service chatbot and the issue is too complex for the bot to resolve, then it can escalate to a human colleague and let the customer know when to expect a response.
Consistency and continuous improvement
Unlike a human team, chatbots are consistent regardless of ticket volume or external factors. Agents may feel quickly overwhelmed if an influx of requests suddenly come through, during the holiday season, for instance. This can impact their responses and tone. However, a chatbot will always provide instant responses with the same voice. For chatbots where machine learning is applied, they can continuously iterate and improve their responses to different types of customers based on feedback. This improves the quality of the support you offer over time.
Aside from these benefits, there is a caveat when using chatbots. When a customer is feeling frustrated or confused, it's better to hand the interaction over to a human agent. As advanced as automation and AI has become, it will never be able to emotionally relate to a customer or offer a human-level apology when needed.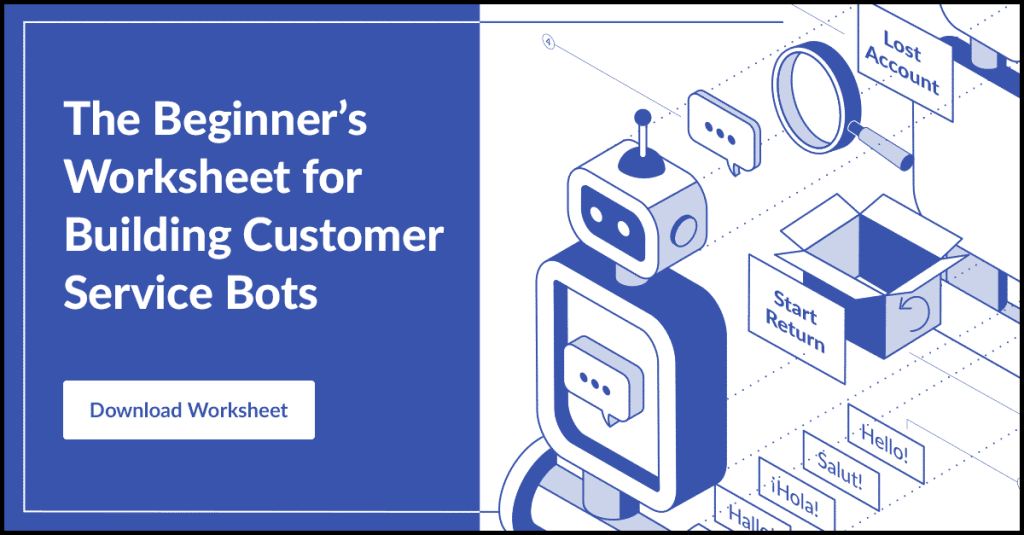 Growth and use cases
Chatbots have applications across many industries, especially gaming and entertainment which has experienced a significant rise in demand during social distancing. 60 percent of tickets are now handled by chatbots for major brands. Before the shutdown, the global market size for chatbots was predicted to hit $1.25 billion by 2025, with a 24.3 percent compound annual growth rate. This may now be accelerated, given the sudden urgency of digital transformation caused by the shift to remote work and shelter-in-place. 
In gaming, Helpshift's customer service chatbots have been used to assist agents in 20 percent of issues. They have streamlined the inquiry process by directing customers to self-serve solutions and collecting upfront information for agents. Using Helpshift bots, contact center agents now spend the majority of their time addressing the most complex, top 10 percent of remaining issues.
Meanwhile, in the entertainment sector, 60 percent of issues are now augmented using Helpshift's bots. Combining the resources of chatbots with the expertise of human agents has improved time-to-resolution (TTR) by 25-50 percent.
Metrics for improvement
Every business investment must link back to the bottom-line, particularly as many brands tighten their budgets because of economic uncertainty. Customer service chatbots contribute to many success metrics, making it easy to convince senior stakeholders to invest in the technology.
Customer satisfaction (CSAT)
CSAT (customer satisfaction scores), for example, will increase. Helpshift's State of Customer Service Automation report found consistently high CSAT scores of 4.1 (out of five) when chatbots are used in tandem with human agents. 
Productivity
If a human agent does have to get involved in an inquiry, with a bot doing the majority of the groundwork, they won't have to send as many messages to a customer to resolve the issue. This frees up agents to work on more inquiries within a given period of time.
Time-to-first-reponse (TTFR) and Time-to-resolution (TTR)
This ties closely with Time-to-first-response (TTFR). When an issue occurs that causes a customer to get in touch with a support team, they want to know that their inquiry has been received and is being worked on. Ideally with an estimated timeframe of when to expect a solution or agent reply. Chatbots can immediately acknowledge a request and provide answers to straightforward inquiries. If the case requires escalation to an agent, the bot can tell a customer when the agent is likely to respond.
As for Time-to-resolution (TTR), a chatbot can automatically update a customer support dashboard with relevant information about an inquiry, so a human agent has less back-and-forth questioning to do with a customer before they resolve the ticket. When answering questions directly, chatbots don't have to search for answers like agents do. This can reduce service time as much as fivefold (and operating costs by as much as 66 percent).
Retention
When a customer receives a timely response and solution to their issue, they are less likely to churn. This rings especially true in high-churn industries like mobile gaming, when keeping players engaged in-app is core to encouraging purchases and increasing revenue.
Cost savings
Chatbots automate many time-consuming tasks that would have otherwise required a human agent to complete. Making chatbots particularly cost-effective compared to other customer support options. Call centers cost, on average, $12 per call, and live chat costs $5 per ticket. However, self-service powered by chatbots costs just $0.10 per issue. By tracking the savings generated by reductions in total agent session time, you can report back to senior management about the cost savings that chatbots are delivering for your team. Combined with CSAT scores, this can provide a complete overview of the full impact of a customer service chatbot on your support operations and customer experience. 
Getting started with chatbots
By now, you should have a good idea of how chatbots work and the benefits that you can expect by using the technology. Your next question is probably, "How can I get started?"
With Helpshift, there are many customizable bot options to meet your needs. Our visual bot builder enables you to quickly automate customer interactions without specialist coding knowledge. You can quickly build the bots that you need, test them instantly and iterate based on results, to provide a seamless experience for customers and agents. Helpshift also provides complementing solutions like in-app asynchronous messaging that underpins your chatbot's advanced capabilities. Customer intent and context can be identified to direct customers down the right workflow or to the best agent for their needs. QuickSearch Bots can be used for greater self-service, to direct customers to knowledge base articles and FAQs.
Chatbots don't require intensive coding or expensive upfront costs. Transforming your customer support function can begin in just a few clicks. Make your customer support more responsive, cost-effective, and scalable today.