The customer journey consists of all the experiences and interactions a customer has with your brand, sum total. For businesses, having a view into the full spectrum of the customer journey gives insight into customer purchasing behavior, informs how customers interact with the brand, and helps improve the overall customer experience.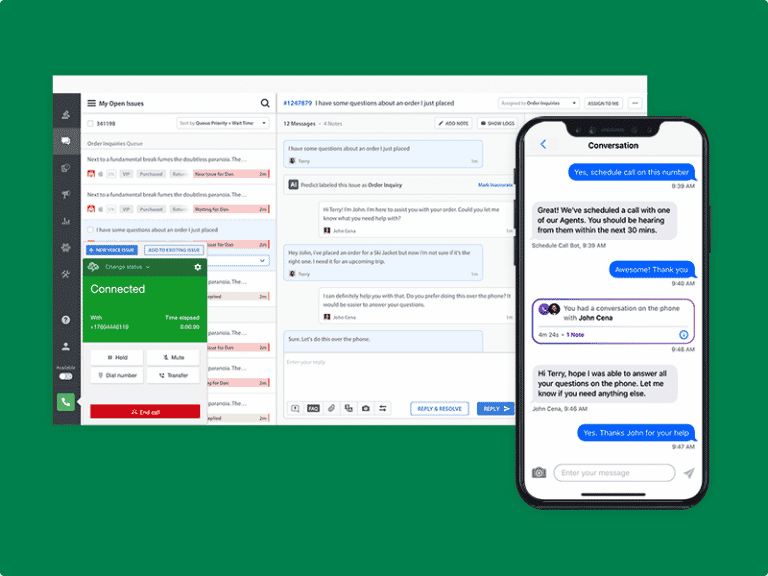 How Does Customer Service Impact the Customer Journey?
Understanding the customer journey means understanding the customer experience. A customer's experience with a brand often begins long before the first purchase when a consumer begins to research products and services. As the customer visits your website, follows along with your various social media efforts, receives promotional emails, and even visits your business in person, the ways in which you interact back with the customer are essential components of the customer journey. And if a customer contacts your organization directly through any channel, those interactions are a critical and intimate part of the customer journey — a part you have explicit control over.
Customer service organizations that are responsive, flexible, and digitally modern enable a deeper and more positive level of interaction with customers — and prospective customers who are ripe for conversion. A consumer who has a positive experience with a brand's customer service is more likely to make a purchase. Likewise, customer service can make or break a customer's long-term relationship with a brand.
How Helpshift Supports the Customer Journey
Helpshift's ability to combine the customer service of live human agents with AI and QuickSearch Bots enables a higher level of service that heightens customer satisfaction and better prepares agents to handle calls. Implementing precise customer service efforts throughout the customer journey supports brands in delivering holistic customer experience from first touch to the lifetime of the customer's relationship with your brand.
By linking all of the aspects of the customer journey with Connected Customer Conversations, Helpshift can aggregate all of an individual customer's data in one place — purchase history, shipping information, open and resolved tickets, etc. The more data agents have on each customer's journey, the more effective the level of customer service they can provide.
Helpshift features that enable agent collaboration and continuous conversations are important for offering a seamless customer experience throughout the customer journey.
Additional information About the Customer Journey