The idea of multichannel support in customer service is that a brand meets customers on a variety of communication channels, from traditional phone support to email, social media, live chat, and more. Multichannel support gives customers the option of contacting a brand's customer service in whatever way is most convenient and comfortable in the moment.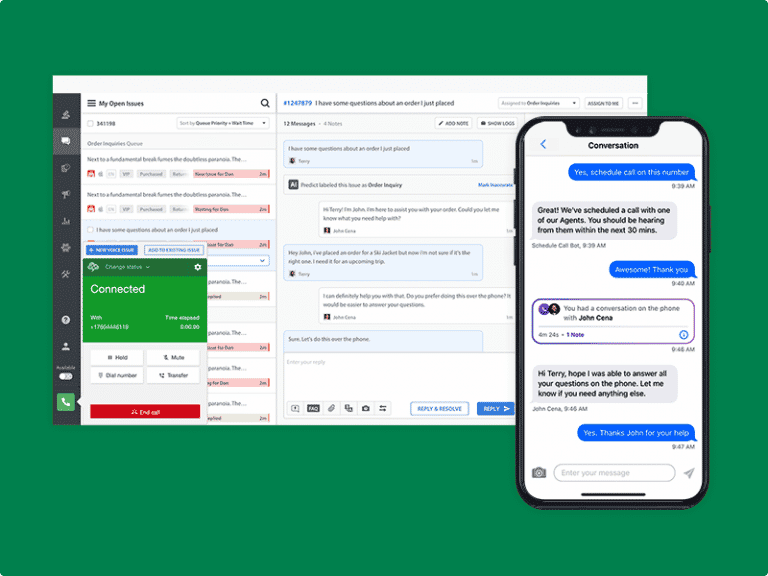 Why Does Multichannel Support Matter to Customer Service?
When multichannel support was first introduced, it was a drastic improvement over older customer service paradigms, which typically only routed customers through one or two channels to get support. Suddenly, customers could choose whether to wait on hold on the phone, send off a quick email, or contact a company via social media. When live chat was introduced, it opened up another valuable channel for customers, who could now initiate a live conversation with a human agent or a bot via a brand's website.
But multichannel support quickly proved limited. In multichannel support models, communication channels are siloed, so if a customer has to switch from phone support to email, they're often required to re-explain their issue to a new agent. Even two subsequent phone calls — or one call requiring that a customer speak to multiple agents — could feel disconnected and inefficient.
The multichannel support strategy sometimes works well for customer service organizations because it allows them to streamline their individual support channels. But it's not the best experience for the customer, who has to start all over in each different channel, often after a wait. This is the stuff of intense customer frustration and ill will.
How Helpshift Supports Multichannel Support
Multichannel support, which requires brands to invest in multiple tools to support every single channel, is now more or less an outdated idea. Today, Helpshift features Connected Customer Conversations, a new way to create a unified customer experience that connects messaging, phone, email, self-service, bots, and AI in one seamless experience. Every channel is connected, resulting in a cohesive experience for the customer and an efficient process for the customer service organization.
Helpshift's customer service platform enables in-app messaging, asynchronous communication, AI-enabled issue classification, and fully automated bot flows. It's a full-service customer service solution that lends well to a friction-free customer experience as well as cost savings and efficiency for brands. Connected Customer Conversations is like multichannel support, but with greatly enhanced, layered functionality.
Additional Information About Multichannel Support