Autoresponders are automatic messages people receive when they perform an action such as emailing a recipient or sending another form of message. They're typically used to confirm to the sender that the message has been received.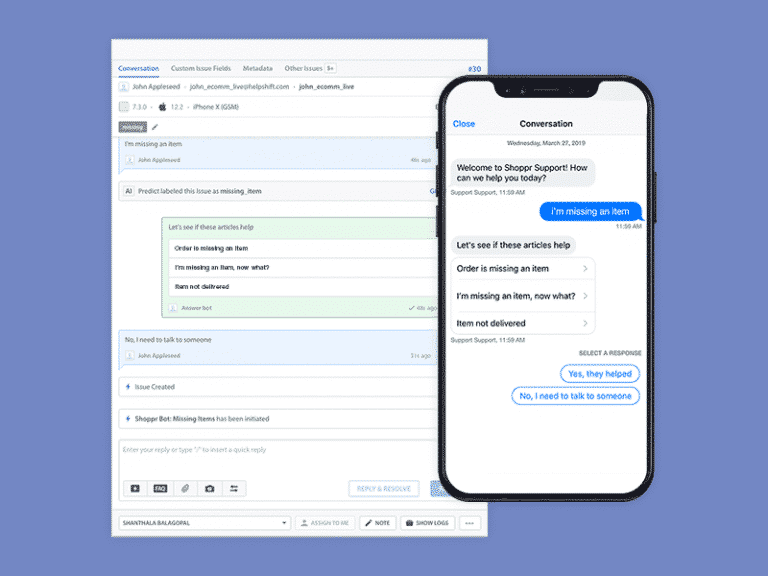 Why Do Autoresponders Matter to Customer Service?
In customer service, autoresponders are used by companies to reassure customers and consumers that their messages have been received, whether those messages arrived via email or another form of messaging.
If your organization has a service level agreement (SLA) that guarantees a response in a certain set period of time, an autoresponder can be used to confirm, verify, and reassure that forthcoming response. For instance, if the user is messaging a company for a refund, the autoresponder would reply with the number of days that a refund typically takes to process, letting the user know how long to expect to wait.
Autoresponders are most useful to customers when they contain information beyond simply "We got your message." Including expectations and further information in your autoresponder message makes it more reassuring and accepted by customers. If you can create a positive experience with an autoresponder — often one of the first touches in a customer's attempts to contact customer service — it sets the tone for a positive experience going forward.
For instance, some of the best practices organizations use in crafting autoresponders include:
Writing a creative message that sounds personal, even humorous
Adding links to commonly accessed knowledge base or FAQ articles
Sending a copy of chat transcripts automatically to every user who engages in chat with an agent
The less "robotic" and the more helpful and authentic your autoresponders are, the more successful your customer service efforts will be.
How Helpshift Supports Autoresponders
Within Helpshift, you can set up autoresponders through the New Issue Automation function. You can set up autoresponders to reply with specific responses depending on the type of issue and have those responses triggered by tags or keywords.
For instance, you can set up an autoresponder to let VIP users (and only VIP users) know they'll receive a customized response within one hour.
Autoresponders are a subset of Automations, a function of Helpshift that allows you to define conditions that trigger a specific action on a new or open issue.
Additional Information About Autoresponders