Average reply time, or average response time, refers to the average time between responses throughout an entire customer ticket lifecycle. Unlike average handle time, which is the average of the time it takes to solve the customer's problem, average reply time is specifically about how quickly a customer service organization responds at each point of contact.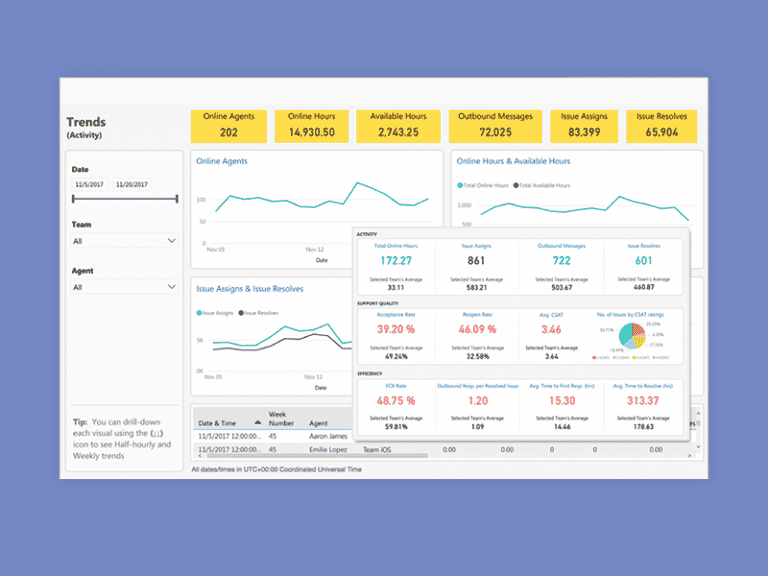 Why Does Average Reply Time Matter to Customer Service?
From the moment a customer contacts a customer service organization with an inquiry to its resolution, average reply time is a strong indicator of the strength of the customer service experience. Speedy response is essential to the customer's perception of service. While time to resolution is also a critical metric, average reply time is especially meaningful because making customers wait for answers along their path to resolution detracts from their overall perception of the quality of customer service.
Of course, it's typical for reply time to increase in response to a more strenuous customer request or at certain stages of the ticket lifecycle. But as a general rule, a longer average reply time leads to a higher drop-off rate and a decreasing CSAT, so it's in a brand's best interest to keep this metric condensed.
A longer average reply time is often an indicator that you do not have enough staff to cover customer service demand, or that your customer service technology is outdated. When it comes to email communication. one recent study claimed that the average reply time to handle a customer service request is 12 hours and 10 minutes. Using customer service technology that enables agents and customers across platforms is key to decreasing average reply time.
How Helpshift Supports Average Reply Time
Helpshift's analytics capabilities, along with the Power BI dashboard, enable us to spot spikes in your average reply time during parts of your customer service process before mass drop-off occurs. Taking pre-emptive action helps with retention and the lifetime value of your customers (the ROI you get from the lifetime of a customer's relationship with your company), and reduces churn.
Helpshift also helps you decrease your average reply time by enabling you to integrate QuickSearch Bots and human agents for faster response in general. Asynchronous messaging capability dramatically reduces average reply time because agents can efficiently and effectively handle multiple tickets at once. Async messaging reduces redundancy because chat history is always saved within a ticket. Agents can gather customer information faster and resolve issues sooner.
Additional Information About Average Reply Time