When your customers talk in glowing terms about your brand, voluntarily spreading the word about your products, services, and customer service, that's brand advocacy at work. In a social-media and customer-review driven world, brand advocacy should be a powerful part of your marketing strategy. It has basically taken the place of old-fashioned word-of-mouth marketing, enabling much wider reach, must faster.

Some analysts even go so far as to call brand advocacy the key to growing a business. It can be the difference between a solid product no one really knows about and one that goes viral. However, brand advocacy can seem like a challenging success metric to measure and control. For this reason, a lot of marketing and customer service organizations ignore it. That's a mistake.

Simply put, brand advocacy means that people love your brand, support your company, and promote your products and services to new customers organically and willingly.

Why Does Brand Advocacy Matter to Customer Service?

Many people think of brand advocacy as a marketing initiative alone, but customer service is actually integral to brand advocacy. It's largely the interactions your customers and potential customers have with your customer service organization that form their experience and opinions.

Today, people trust the recommendations of those within their circles more than they trust advertising or marketing efforts. Neilsen, a trustworthy reporting agency, recently released data showing that 83% of customers around the world trust recommendations from friends and family highly, and 66% trust consumer recommendations from strangers posted online. In contrast, only 56% trust the information in emails they receive from companies — even if they signed up to receive them.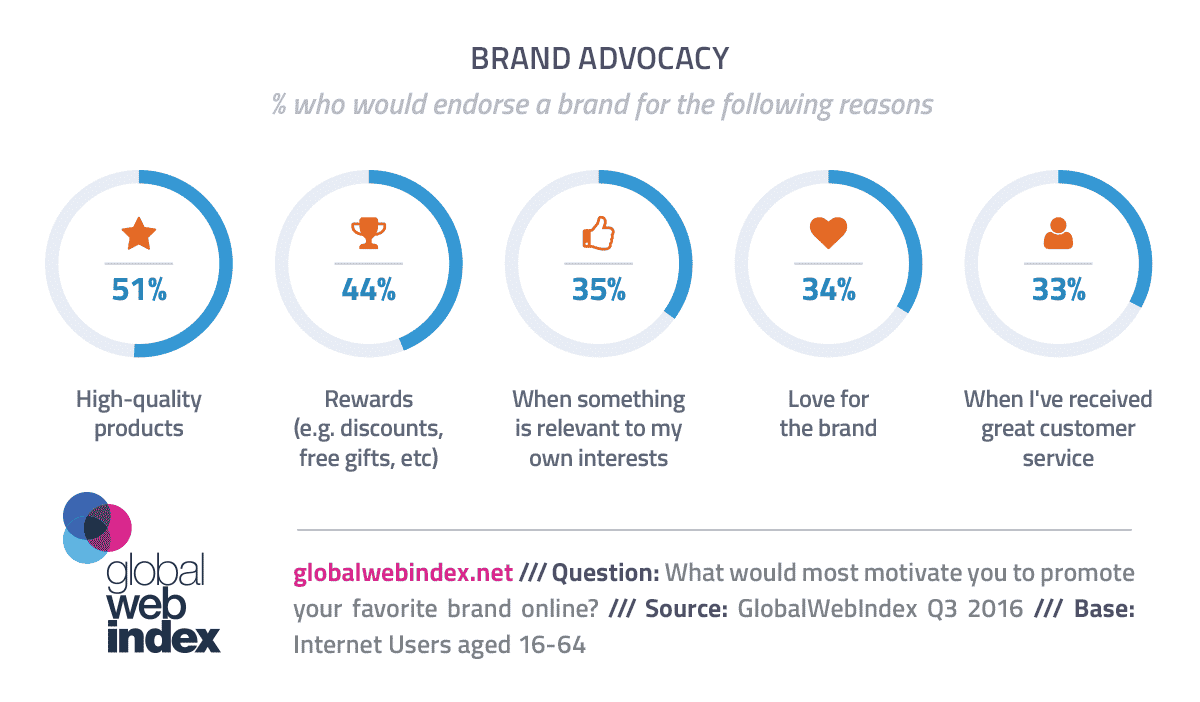 How Helpshift Supports Brand Advocacy
Your customer support platform lends itself to brand advocacy if it enables you to engage with customers in sophisticated ways. Your customer support platform is a crucial factor in brand advocacy because it creates an experience customers associate closely with your company. If that experience is one of ease, pleasant interactions, and positive outcomes, you create brand advocates. If it's one of frustration, repetitive conversations, and time spent on hold, you do not create brand advocates.

Helpshift as a customer support platform encourages brand advocacy by enabling streamlined, continuous conversations with enabled in-app messaging and asynchronous communication. There are also specific Helpshift features that intentionally create brand advocates of your customer base.
Additional information About Brand Advocacy