A chat service is any online service or technology that enables text messages to be translated in real time between participants. Often used in customer service as "live chat," chat services connect a customer service agent with a customer for a real-time, instantaneous conversation.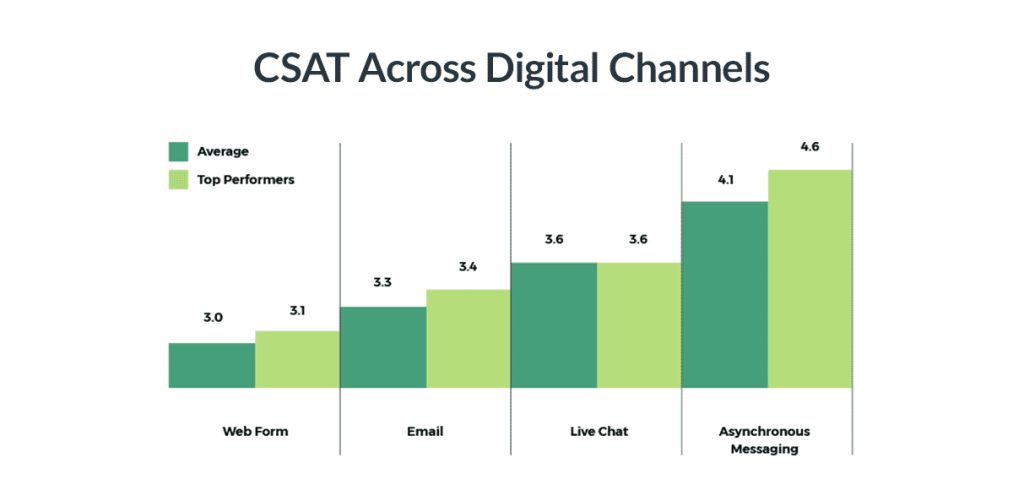 Why Do Chat Services Matter to Customer Service?
Live chat is frequently used in customer service to enable real-time conversations between customers and brands that are browser-located and session-based. That means that the customer must be in a browser to participate in a live chat session, and that once the session has ended, so has the conversation. If the customer accidentally closes the window, or quits the browser program, or has to run suddenly, they must start all over.
When hooked up to bots, chat services can reduce the average number of agent-sent messages. With bots answering basic customer questions, agents are freed up to work on more complex issues. In fact, a recent Helpshift benchmark study showed that bots reduce the number of average outbound interactions by 47 percent for messaging and by 28 percent for live chat.
Chat services have their place, but more and more, brands are seeing higher CSATs from messaging conversations, particularly those with asynchronous messaging capability. In fact, in that same benchmark study, async messaging performed significantly higher than live chat — an average CSAT between 4.1 and 4.6, compared to the CSAT of 3.6 for live chat.
Chat services set expectations for instantaneous response and resolution, while messaging allows for more fluid ongoing exchanges. Today's customers are used to using messaging in their personal and professional lives (think text messaging, WhatsApp, and Slack). Messaging is a natural and intuitive medium for them.
And with messaging enabled by AI automation, a single agent is more productive, capable of handling three or more conversations at once — while chat services such as live chat are typically limited to two.
How Helpshift Supports Chat Services
Helpshift provides the tools and technology to hook up a live chat experience for your customers. Helpshift's chat services technology enables you to add a web chat widget right to your website, which enables conversations between customers and both agents and bots. The industry standard typing indicator is used so that customers can see when an agent or bot is responding.
AI-powered QuickSearch Bots embedded into your chat services connect your customers with your knowledge base so they can self-serve to basic information. Helpshift's machine learning engine improves over time, learning from customer queries and delivering fast and accurate customer response.
In addition to chat services, Helpshift also supports in-app messaging and asynchronous messaging. This type of messaging does not necessarily happen in real time, although it can. It is not session-based, so conversations can continue over time, even as a case is transferred between agents.
Get in touch to learn more about chat services from Helpshift.
Additional Information About Chat Services