First response time (FRT), or first reply time, is a measure of the number of minutes, hours, or days that elapse between when a customer submits a case and when customer service responds. It is sometimes measured in business hours, and sometimes in general hours. To see trends over time, you can calculate average first response time based on a sum of all first response times divided by the number of resolved tickets.
Note that first response time is different than average reply time, which measures how quickly customer service organizations respond to all messages, not just first-touch messages.
Why Does First Response Time Matter to Customer Service?
First response time is important to customer service because attending to customer's queries quickly is not just expected but absolutely mandatory today. The first response, in particular, is critical to establishing trust and a good rapport with the customer.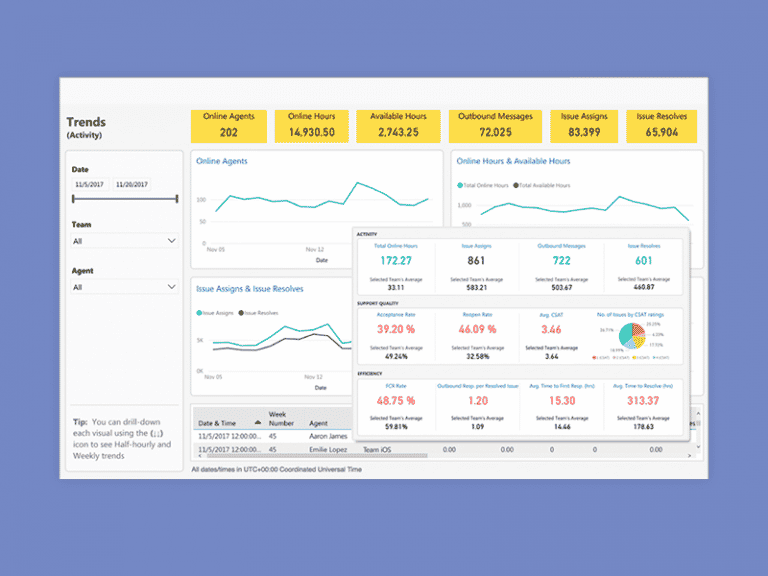 While different organizations cite varying average first response time numbers, here are a few commonly cited:
Of course, all of these numbers go out the window when you take chat and messaging channels into the equation. For these modes of communication, first response time must be immediate. This does not mean that a human agent must be on hand at all times to instantly respond to customer queries on any channel. That would be an unscalable, wildly expensive endeavor — which is where bots and artificial intelligence (AI) come in.
How Helpshift Supports First Response Time
Connected Customer Conversations from Helpshift allows your customers to contact you on their preferred channel and get an immediate response. For messaging and chat conversations in particular, the first response time will always be instant because automation is typically the customer's first touch. From there, the customer may get their question answered immediately thanks to an QuickSearch Bot, or be seamlessly connected to a customer service agent, who will take the case over without losing momentum.
Asynchronous communication means the customer does not have to wait "on the line" for a response, once a human agent becomes involved, but can close the window or app and come back later — even on another channel — to follow up. It's a more intuitive way of communicating with customers that combines a lightning-fast first response time with a practical cadence of conversation.
Additional Information About First Response Time