Today, social media is a primary way that consumers follow and interact with brands, and that includes reaching out for customer support. If your company, brand, product, or app has a social media presence, you're likely to field questions and comments from fans, customers, consumers, and users via channels that include Facebook Messenger; Twitter replies, comments, and direct messages; Instagram comments and direct messages; WhatsApp, etc. Social support is the term used to describe the customer support options enabled through your social media channels.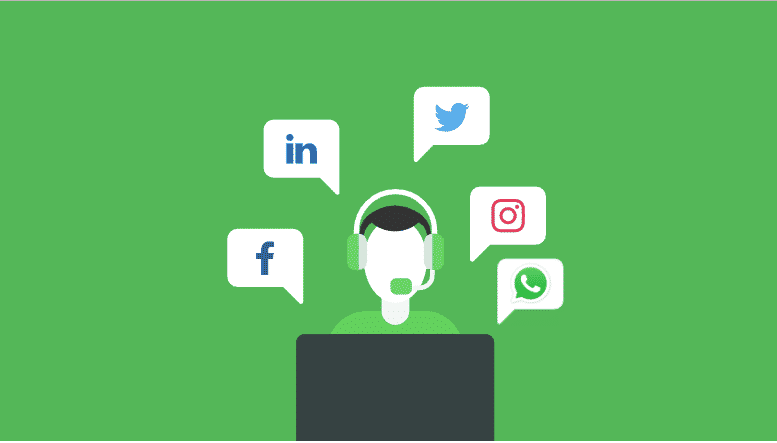 Why Does Social Support Matter to Customer Service?
Social media is not simply just another marketing channel for brands. Platforms like Facebook, Instagram, LinkedIn, and Twitter have become central to brand strategy and a critical playing field where customer experience plays out. Brands that are not cognizant of social support strategy leave themselves open to risk when their social media communication (or lack thereof) backfires. Disgruntled users in particular are quite fond of using social media platforms to air their grievances with companies they're not happy with.
The best way to maintain control over social media is with social support options that enable you to interact with and be responsive to customers who reach out to you on social media.
How Helpshift Supports Social Support
While social media platforms are essential to the customer experience and an important way for brands to interact with their customer bases, social support in the form of posts and messages is not entirely effective when an issue is time-sensitive or a query involves customer information. For this reason, companies need a mechanism to transition social queries from social support to other support platforms that are better equipped to answer customer questions quickly and in depth for faster resolution.
Support issues received on platforms like Facebook can be forwarded to the Helpshift platform via APIs so that conversations can be transitioned to email, web, in-app messaging, or phone. And with the help of a developer, you can also embed a direct, custom social support solution into Facebook and integrate Helpshift support into a Facebook Page tab.
Note: it's important to remember that if customers are turning to social media to vent about your company, product, or service, you may not be doing a great job with your customer service in the first place. Typically, red flags pop up before a customer resorts to publicly shaming your company. Having a solid customer service system in place to catch those red flags and manage customer relationships up front can help ward off social snafus.
Additional Information About Social Support