A customer support portal, or web support portal, is a self-serve, web-based customer service tool customers can use to get help quickly. Support portals enable customers to find information, request support and resolve issues online easily and autonomously.
Why Do Support Portals Matter in Customer Service?
The best place to help your customers is within your app, but web-based support portals are also important. A portal for customer service is critical to customer service in a day and age when tech-savvy customers prefer to self-serve online. The traditional rules of customer service emphasized personal, live experiences, and those are still important under certain conditions. But today, the ability to give customers fast, immediate information and expedited communication are critical.
A portal for customer service will also sometimes feature other end-users as a means to community-enabled support, allowing customers to answer questions for each other rather than routing every single customer issue to an agent. In this way, a customer support portal can boost not just company-customer relationships but the customer community in general. They are highly efficient forms of customer support and tend to positively impact customer satisfaction and brand perception.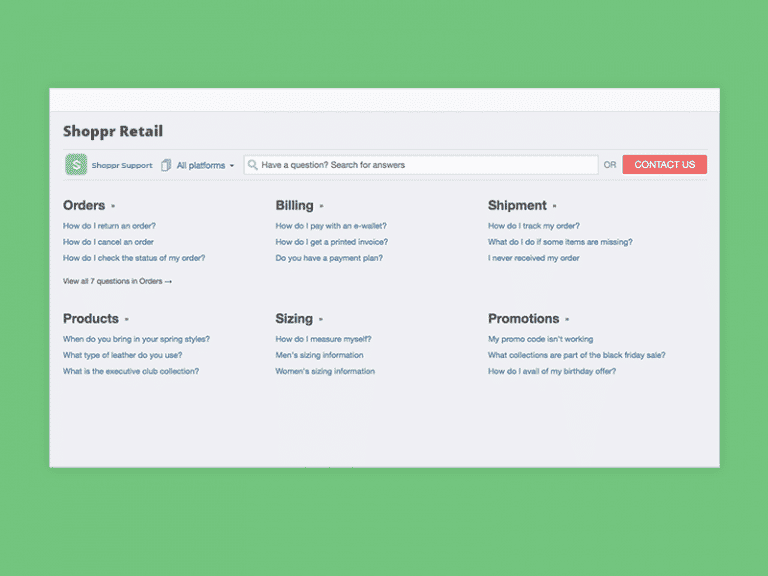 Why Mobile Support Portals Are Important
Today's web support portals are mobile-responsive so that mobile users can easily access the information they need from any device or screen size. Just as your website and other content marketing are accessible on mobile, so should your customer service interfaces be.
How Helpshift Supports Support Portals
Helpshift provides a support portal for customer service so that your customers can self-serve on the web and mobile in conjunction with your live agent and in-app chat messaging options. Helpshift-enabled support portals include functionality such as FAQ displays and a Contact form that feeds issues straight into your Helpshift dashboard.
Helpshift support portals are customizable, giving developers the ability to customize their brand and embed a portal for customer service in website iframes with CSS customization. You can change the order in which your Apps and Platforms appear in your web-support portal. And you can link to your Helpshift customer support portal from your app's description in the Google Play Store and Apple App Store.
Additional Information About Support Portals