Growth Hacking 101: How to Boost App Downloads for FREE!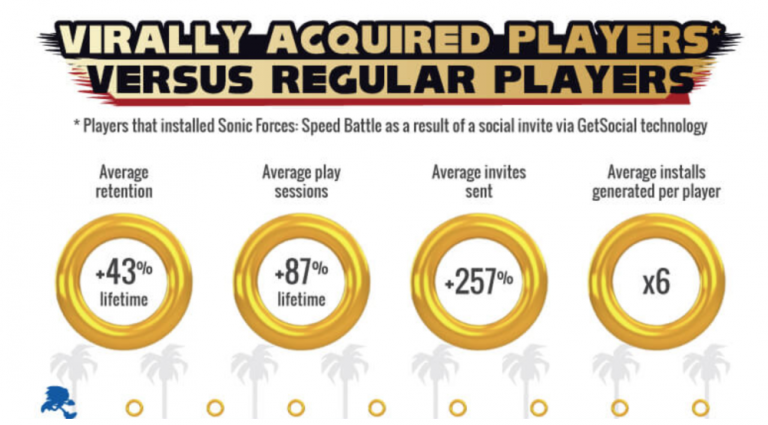 Creating an app isn't easy. But what's more challenging, is creating a strategy that continues to bring you users even months and years after you go live. For those of you who are treading a tightrope on user acquisition budgets, here's how to increase your app downloads for free.
The strategies we are going to cover include:
1. Referral marketing
Why use referral marketing for your app/ game
How to build a viral loop of referrals
Best practices of a referral marketing campaign
Tools you can use
2. Turning web users into app downloads
How to turn your desktop visitors into downloads
How to turn your mobile visitors into downloads
Tools you can use
3. Traditional marketing
How to build an online presence
Getting more press coverage
Leveraging email marketing
Social media promotions
4. App store optimization
Best practices to follow
Examples of apps/ games
5. App directories
Where to submit your app/ game for more downloads
6. Reviews and ratings
Why are they important
How to get more reviews and ratings
7. Analyzing and optimization
Why is it important
Tools you can use
8. Going beyond user acquisition
Why user retention is the real hack
Where to get started
---
Referral Marketing
When 92% of consumers trust recommendations from friends and family, why not promote your app via that channel? Word of mouth isn't just better than advertising for user acquisition but is also an effective FREE tactic to boost app downloads and retain your users for a longer period.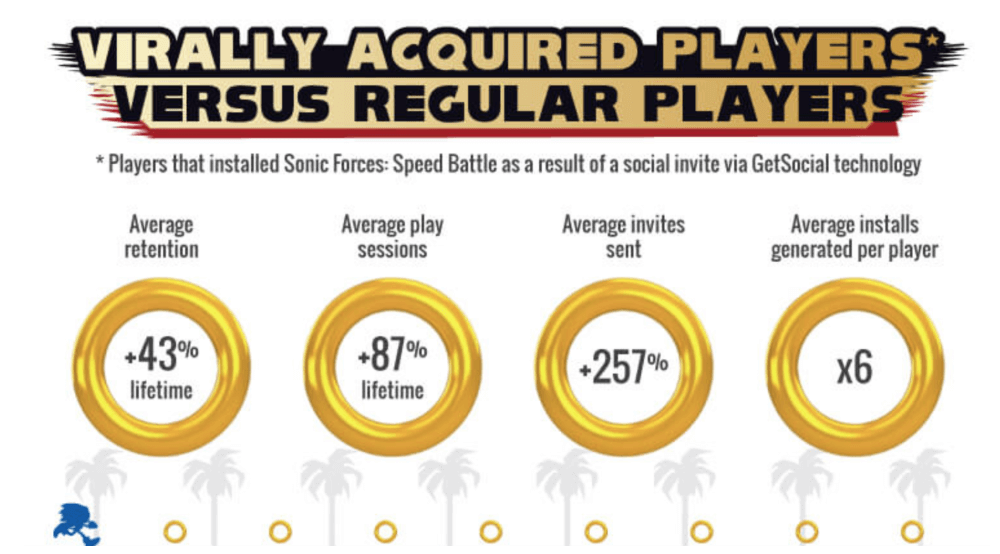 Read the entire study here (infographic)
How to build a viral loop of referrals
1. Sharing of in-app achievements
When a user accomplishes something, the first thing they want to do is share it with their friends and family. It could be to simply show off where they have reached in an app or a game or to challenge them to beat their new high score.
2. Unlockable content and daily quests
Reserve some in-game content as rewards that are designed specifically for your referral marketing program. Daily quests and unlockable content peak a user's interest in wanting to know what is it that you're offering so exclusively. Using this trigger, ask for referrals and see how they start inviting their friends just to access that content.
For example, Criminal Case makes it a part of the user's gameplay.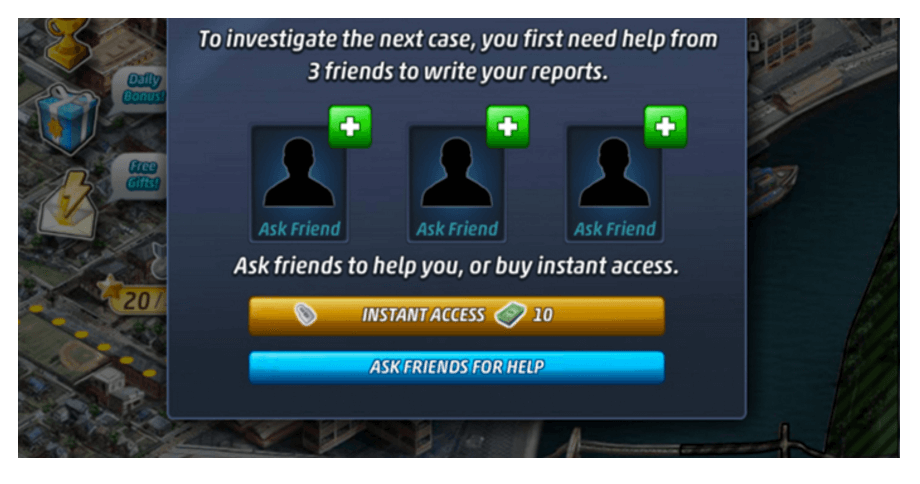 3. Life packs and energy refueling
One of the best tactics to encourage action from a user is to create a scarcity of resources. For instance, if you limit their energy and life packs during a level and ask them to invite their friends in order to refuel, you will notice more than 80% of them participating.
4. Turn-based and multiplayer levels
Games like Quizup, 8 ball pool, etc require collaboration between players to play the game. Creating turn-based and multiplayer levels is another way to encourage your users to invite their friends, and compete against them instead of random opponents.
5. Earning in-app coins
Elements like in-app coins are definitely a great way to encourage more app sessions from a user. But they're also a great way to nudge them to invite their friends if they can be earned for free. Creating a need for coins to progress further in an app, can lead to a higher number of referrals – it's like an incentivizing an act.
6. Leverage the multiplier effect
If you're making use of a daily reward for users, use the opportunity to offer them a chance to invite their friends and multiply their earnings. It doesn't just increase referral participation, but also turns your users into influencers.
7. Ask for help
Make it as simple as what Candy Crush did. Enable your users to ask their friends for help to move forward in your app or game. It is one of the tactics that have definitely worked to boost app downloads for the top-grossing games as well.
8. Build an in-app community
It's human nature to want to socialize with friends and family. That's why we always have a chat app and at least one social media app running parallelly to any app that we are making use of. So why not build a community within your app to let your users do it all without switching apps?
Additionally, a community can keep your players 2.7X more engaged and lead to higher monetization.
9. Customize app onboarding
Want to get your new users to become a part of your referral program? Personalize your onboarding and introduce them to the app's ability to invite friends. To further get them to act on your referral program, use gamification. Using ghost players during their onboarding can nudge them to send out their first invite.
Another important aspect of making a referral marketing campaign work is when and how you're asking a user for a referral.
Make sure you're adding value to the user
Offer something valuable in turn
Let the user experience your app first
Target your power users
Enable easy sharing on social media and chat apps with Smart Invites
---
Turn web users into app downloads
When there are thousands of apps being launched to the app stores – Google and iOS, it is important for app developers and marketers to leverage other channels to boost app downloads. This includes the age-old tactic of using search engine optimization.
Search engines still remain one of the first places for a smartphone user to look for a solution. By targeting the right set of keywords, you can actually reach these users in a space that is still uncluttered – unlike the app stores.
By using the Smart Banner widget then, you can nudge mobile app visitors to your landing page, to download your app. With smart links placed strategically in these banners, you can ensure that someone using an Apple device, is led to the iOS store and one from a Google device, is led to the Play Store.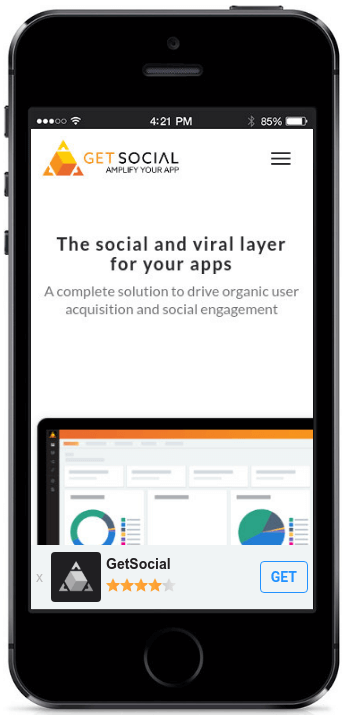 Similarly, you can make use of the Smart Widget to convert your desktop landing page visitors and boost app installs.
---
Traditional marketing
Just because you have an app, doesn't mean you ignore the traditional marketing practices to boost app downloads.
1. Build an online presence
The one thing that can really boost app downloads for you, is a great online presence. When people talk about you like a brand, you don't need much convincing to convert those talks into app downloads. Right from creating a landing page, a blog, and social media pages, think of all the platforms where your users are.
Create a unique selling proposition
Be consistent across all platforms
Optimize your messaging consistently
2. Leverage email marketing
Email delivers an ROI of $40 for every $1 spent, on average. So why shouldn't apps make use of them too?
With a landing page and online presence, you can generate leads of those who are interested in using your app or have previously interacted with a content piece you pushed out. It's a great channel to reach your target users on a 1:1 basis and boost app downloads.
You can later use the same channel to actually engage your users when they are not on your app, and boost your retention rates.
3. Promote on social media
Almost 90% of the users your app is targeting are on two or more social media platforms for personal and professional networking. These are the platforms your users are active on every day and this is what makes them a great channel for your outreach.
Use creative posts (images and videos) to highlight app features
Actively engage in ongoing conversations
Host contests and competitions
Share your vision, mission, and values
Leverage paid ad campaigns
Use Smart Links to ensure a great target user- to – app install experience
4. Get press coverage
When you launch an app, getting some word around is the best way to boost app downloads. This could include activities like pushing out press releases, asking bloggers and influencers to review your app. It is an effective way to reach out to your target users in no time and also highlight the key features for them, from someone who they trust.
---
App store optimization
If you want to acquire users for free, there's no way you can do it without app store optimization (ASO). It's the first place that your target users are searching for apps, and if you're not there in the related results, you're clearly losing to competition.
ASO basically refers to improving your app's discoverability or visibility in the app stores by optimizing different aspects that define it for the user – app title, description, keywords, screenshots, videos, reviews and more. Let's just say, it is pretty much similar to SEO and still holds an important position in your app growth strategy – irrespective of the budgets you have allocated for acquisition.
Best practices for app store optimization
1. Find the right app store keywords
If you're launching a new app, a smart move is to choose a mix of low and medium difficulty keywords. They will help your app get into the initial momentum, and at the same time ensure that the first set of users fall under your ideal target market.
Once you've nailed these keywords, optimize for higher popularity keywords that will help you get more app downloads.
Use long-tail keywords to outrank the competition
Retain only keywords that keep your app within the top 10
Use up to 500 characters to store your keywords with this trick
2. Write an app title that drives downloads
Your app icon and app title are like the elements that make the first impression. They are the first thing that a user sees. So focus on using an app title that is readable and focused on what your app really has to offer.
Make sure it has a higher brand recall value
Localize your app title
Focus on keeping only the important keywords in the title
Avoid using the space for brand name
3. Focus on optimizing your description
This is your playground to introduce your app to a user who just stumbled upon it. But before you start, remember that you need to mention all that is important and more of an attention puller, right at the beginning.
Highlight what your app or game does in the first three lines
Treat the description as a living document
Include all your features
Mention your accomplishments, like features on websites and magazines
4. Optimize your icons and screenshots
As an app or game developer, you'll always be competing for your user's attention. That's why it is important to take a look at what your competitors are doing and what your target users are interacting with. This will give you a sense of what characters, colours and language are the most compelling to a user.
Highlight what your app does in the first three screenshots
Leverage video if possible
Include pages that your existing users are spending the most time on
Continue A/B testing different screenshot sets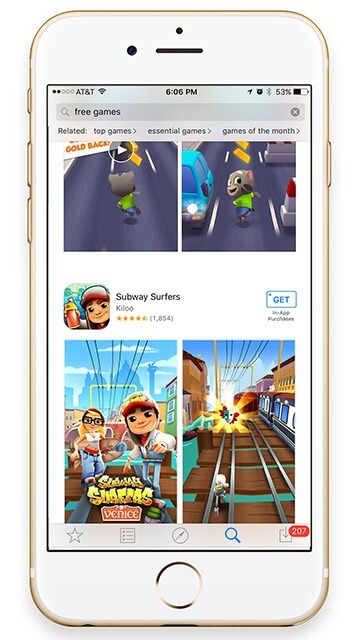 5. Localise your app listing
App localization is the new personalization. Just like you prefer getting personalized recommendations on online stores based on your previous purchases, the audience beyond English-speaking users would appreciate an extra effort from you. This has led even the top-grossing apps to a higher number of app downloads and conversions, organically.
Adapt your brand communication and language to audience location
Optimize for keywords in local languages
For example, Clash of Clans optimized for their users in China.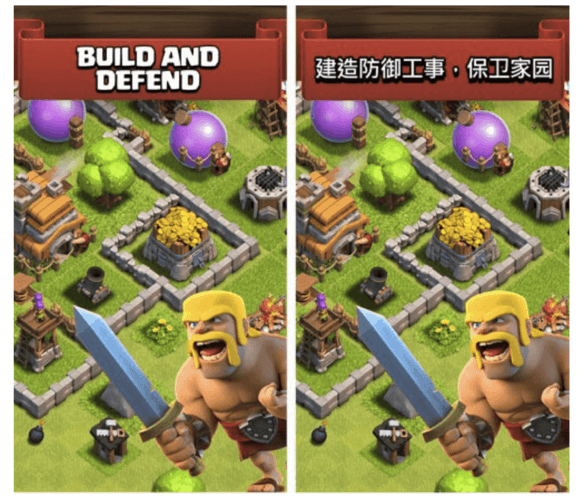 6. Get as many app ratings and reviews
It might not seem like an obvious move for app store optimization, but the two play an important role in how many downloads your app can get via the store. The greater the number of positive app reviews and ratings, the greater are the app downloads – they act as social proof for your app, that lets new users know how others are 'loving' the app.
Ask your power users for reviews
Make rating your app a part of the user journey
Leverage email outreach to ask for ratings and reviews
7. Update frequently
Users are always looking for apps that are constantly improving. Keeping in mind the feedback and the experience of your users so far, focus on pushing out some updates frequently – it could be the smallest update that you make to an app screen design.
Include recent updates in your description
Highlight the updates via email and social media updates
---
App directories
Making an app takes a lot of time. But what takes more time, is actually getting users to experience it. You could be spending hundreds or maybe thousands of dollars in acquiring users, and yet, not be able to reach as many. That's where submitting your app to directory sites comes in handy!
Directories consist of a segment of users who are interested in a specific niche of apps – it could be games, productivity, social media, or others. It's all about finding the right one and submitting your app to it.
Here's where you can get started: 150 websites to promote your app.
---
Ask your users to rate and review your app
Another way to boost app downloads is to get more positive ratings and reviews for your app. It doesn't just improve your app ranking in app stores but also tempts new users to download and try your app when it is trusted by plenty of others like them.
In fact, before downloading an app, it is the ratings and the reviews that a typical user refers to. They act as proof that the app is worth their time.
But obviously, to ensure you don't end up getting too many negative reviews, you need to ensure that your app offers a great experience.
Use in-app achievements as an indicator for engagement
Ask for ratings and reviews when the user is the most engaged
---
Analyze and adapt as per user behavior
If you want to boost app downloads, the one thing you need to continually do is analyze how your users are interacting with your app. This will not just help you understand what they spend the most time on, while on your app, but also let you know why they tend to drop off and eventually churn. Monitoring the user's journey closely and recording the important engagement metrics is the only way you can engage them better and prevent churn.
Tools you can use to measure app analytics
If you're wondering whether you should build or buy a solution for app analytics, we recommend evaluating the existing solutions. They won't just integrate with your app easily, but also enable you to start tracking metrics closely right from the point of launch.
Flurry
Amplitude
Google's Universal Analytics
Apple App Analytics
Mixpanel
Localytics
Appsee
Is increasing app downloads all you need?
If you have worked your way through this exhaustive list of how to boost app downloads, it's time for you to know the one thing that keeps your app from failing in a competitive market – user retention.
Most apps lose up to 80% of their users by the third month, from the day of acquisition. This is usually due to lack of user engagement, a competitor offering a better in-app experience, or simply not being able to keep up with the user's changing expectations. Simply put, most app user acquisition funnels are leaky.
It's simple logic – if you're going to keep losing the users you acquired for free, how will you boost app downloads? Of course, repeating the entire cycle above is one option and the other is to start setting aside user acquisition budgets. But then, it is no longer for free!