Increasing Mobile App Engagement – Actionable Strategies for 2023

Increasing App Engagement
Mobile apps are expected to generate over $935 billion in revenue by next year. Statista found that a total of 218 billion apps were downloaded in 2020.
Apps are popular, they're relevant and people actively use them. However, only 24% of apps are only ever used one time and 43% of apps are uninstalled because of requests for personal information. (CleverTap)
How can we increase mobile app engagement? We're going to look at what mobile app engagement is, which metrics are used, how to up engagement and best practices here.
What is Mobile App Engagement?
Mobile app engagement is giving your users enough of a reason to keep returning and interacting with your app. This is more than usage, it's about customer experience whilst interacting with your app.
Ideally you want to create an engagement strategy that prioritizes communication with your users in an authentic and creative way.
App Engagement Metrics
You can establish how promising your mobile app engagement is by implementing a set of metrics. Mobile app metrics inform you about the performance of your app and feed you data about retention, conversion and revenue.
The most important metrics for engagement include;
Daily Active Users (DAU) and Monthly Active Users (MAU)
Average session length
Retention rate
Stickiness rate
Exit rate
Churn rate
DAU and MAU
Installation doesn't necessarily indicate use which is why you should keep a close eye on these metrics. DAU and MAU help you gauge how useful your app is to users who download it.
These metrics should always be on an upward trajectory. If they start flatlining or trending down you should employ tools to get your users back on side.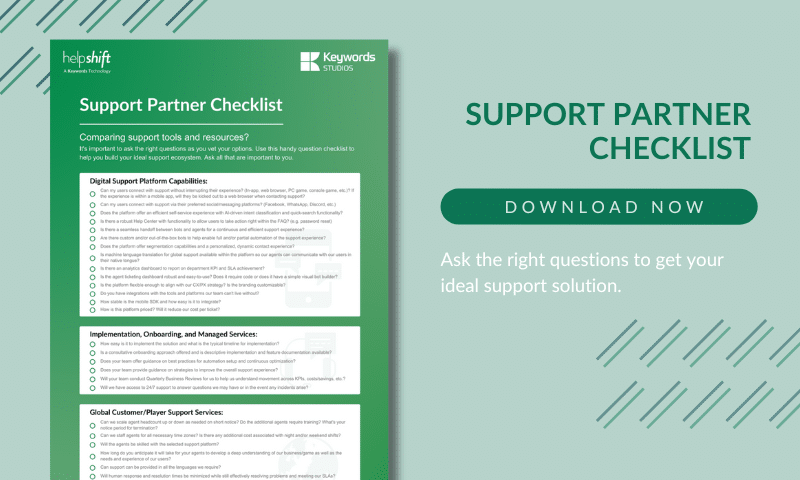 Retention Rate
This is the number of users who revisit your app post installation at least once within a set time period.
Retention is more cost effective than acquisition which is why this is such a key focus area. It's best to measure your retention rates on a regular basis.
Stickiness Rate
Content that makes you stop scrolling tells you how much value your users are getting from your app. Consumers have a short attention span so if you're stopping them in their tracks then you're on the right path.
You can calculate this by dividing your DAU by your MAU and multiplying by 100. Over 20% is considered good whilst over 50% is top class (Andrew Chen).
Exit Rate
Not bounce rate. Exit rate shows you which screen the user was on when they dropped off. This highlights the screens that are lower converting so that you can focus on them.
Whether there needs to be an injection of value or it's not matching user expectation, this metric shows you where you can improve user experience.
Churn Rate
The polar opposite of retention, this is the rate that users uninstall your app or downgrade subscriptions.
Churn rate presents all kinds of challenges but the largest problem is that it's difficult to establish why users aren't engaging with your app.
How to Increase App Engagement
Focusing on the user experience will undoubtedly put you in the best possible position to make it a better journey for them. We have put together some of the best ways to increase app engagement.
Signup Flow
Laborious sign processes can put even the most invested users off. This is your first impression, it's critical that the user can get signed up with ease. But what makes for an efficient and user-friendly signup process?
Firstly, your app's call-to-action should be clear and understandable at a single glance. These steps should be easy to follow; this way, it's easier for them to follow along.
Then you'll want to make sure that your app is compatible with common authentication methods, such as connecting with social media or registering with an email address. So long as your app doesn't handle sensitive information, it's recommended that it retains users' credentials for future visits. No one likes to keep typing in the same information over and over again.
You want your users to know that you work as hard as you can to make it as pleasant as possible for them. Take care when you assess your signup flow and ensure it isn't clunky, time consuming or asking too much of the user!
Personalize, Personalize, Personalize
Learn what you can about your users and then use that information to tailor onboarding so that your users feel seen.
Personalization allows developers to talk with their users on a more meaningful level. Tailoring content shows that you understand what type of interests your user has, providing an additional touchpoint for engagement. The results of personalization speak for themselves, a Gartner report showed that personalized mobile content could boost profits by 15%.
If you want to accomplish this, though, you'll need to collect useful data from your users, and then translate that data into helpful content. This data comes from direct user engagement (such as forms, surveys, or even emails) and indirect user engagement (like tracking how your app is used and what content is viewed).
For example, imagine a user signs on to an ecommerce app. One of the first onboarding steps might include a questionnaire that asks the user who they are, what they are trying to sell and who they're trying to sell to. The answers to these questions will then take the user down a specific, tailored onboarding process best suited to their needs. The personalized pathway will then include tailored content recommendations and settings that will help to create the best experience for the user's specific needs.
This should also feed into your onboarding so that they have what they need within a primary onboarding checklist and can continue to engage without losing interest.
Walkthrough Guides
Step by step support to show users all the unique features your app can offer them. This gives them the knowledge they need to confidently utilize the app to its fullest potential.
Consider adding tutorials to your app by providing users with pop-up prompts as needed. A walkthrough guide provides an overview of the features and encourages exploration without feeling overwhelming. Plus, this onboarding process is something that you only need to set up once; then it's always there for new users.
The more value they get out, the more likely they are to stick around. Taking the time to create these can hugely build engagement as users feel informed every step of the way.
Feedback Loop
Don't just pay attention to the feel-good feedback, study they bad and the ugly too. While it isn't always fun to read, negative user feedback can be an exceptionally powerful resource for making your app experience fantastic and building a loyal user base. Best of all, you can start collecting feedback right in your app today with Helpshift's free Feedback+ SDK.
An additional method to enhance feedback collection is the use of contextual in-app microsurveys. This way you reach them at key touch points after they have actively engaged with a feature within the app. Helpshift's premium in-app user support SDK is equipped with Feedback Bots to survey your users at optimal moments throughout the app experience.
In-app Resource Center
Users like to have everything at their fingertips, literally. Building out a comprehensive in-app resource center with support materials such as videos, FAQs, quick search bots, conversational messaging, etc is worth the time input.
You may find the latter to be your greatest asset. It not only encourages users to seek out information and resolve problems on their own, but messaging services also offer an opportunity for you to continue interacting with users even after their initial onboarding.
Consider making in-app messaging your primary support channel to optimize operations for your users and your support team.
Remind Them You're There
Push notifications are a seamless way to keep your app at the forefront of your user's minds. Whether these are location-based or not, push notifications act as a reminder to your user which encourages them to re-engage with your app. They can even be used to proactively notify them of a feature release in response to feedback they provided at an earlier time (see the section above about feedback loops), demonstrating that their input was heard and action was taken. Talk about a way to build trust!
Notifications, however, can also become a bit much when overused, so make sure they are carefully planned and personalized to be the most effective.
Where too many notifications or poorly composed notifications can be ineffective (or worse, drive away users), notifying users of updated content they're interested in can result in nearly 50% more in-app usage!
App Engagement Best Practices
There are so many ways to increase app engagement but which of these methods are app engagement best practice?
Before we list every plausible solution under the sun, we'll just focus on these core 5 methods. Because if you get these right, you've nailed it.
The Value Prism
Don't tell your user how great your app is, show them. Highlight the very best features and benefits by shining a light on them and letting them show off. 
You can promote your app through app store descriptions, social media campaigns, and customer reviews of their experience with your app. Start with one area that your app does exceptionally well in, and build your messaging outward.
By demonstrating the value of one facet of your app, you can help your user re-align their understanding of the whole. Customers want to know what to expect before they buy, so they can be sure they're not wasting time, effort and money. They also don't want to have to spend time researching whether an app has a certain functionality. In other words, building trust and demonstrating value is incredibly important. This is why as few as five reviews could potentially increase conversions by 270%.
In a "now economy" where customers are bombarded by options, the key to success is connecting the value your product provides directly to your user. This builds instant trust so that they can have the confidence to download, engage, subscribe, and grow with your app.
Consider your user's problem and use the value prism technique to showcase a solution that makes the user's life better.
Make it Painless
When your user is first signing up it should be a super efficient process. When they journey further along in your app then you can't delve a little deeper and get to know your user on a more personal level.
People do not like filling in forms, they like clicking a button and having everything they've been promised in an instant. Do this as much as you possibly can for your user.
Tailor everything
Segment your users and tailor their communication. Let them feel heard, seen and considered. Your app engagement will improve when you invest in tailored communication.
Track user paths, look at screen flow and figure out your drop off points. Compile this data to make it a better experience for the user at all costs. They are who you are trying to impress, so pull out all the stops.
Ask permission, Not Forgiveness
You know the saying that it's better to ask for forgiveness than wait for permission? When it comes to app engagement it's the total opposite.
Remember, you shouldn't be looking for a max number of push notifications you can send. Some users will opt out of notifications after 3-6 a day, whereas others will tolerate over 20.
There's no "sweet spot" when it comes to quantity – only quality. Too many surprise notifications will drive your users mad so ask their permission so their expectations have been set in a thoughtful way. 
Reward Loyalty
Capitalizing on loyalty doesn't have to be dirty. It can be done in a way that authentically benefits your users and your app.
Think about how you can incentivize your users to engage with your app and make them feel valued. You can do this with a monetization model or usage-based rewards.
Here are a few examples:
Give access to premium content with a watch ad
Give extra points if they complete challenges or surveys within the app
Offer discounts through loyalty programs
Other ways include bonus notifications, gift cards, coupon codes, and more about how you can incentivize your users to engage with your app and make them feel valued.
Every time they engage, you are potentially increasing your user's loyalty by rewarding them for their investment in your application can do this with a monetization model or usage based rewards. 
Increase App Engagement Throughout the User Life Cycle
21% of millennials open an app more than 50+ per day, which is more than enough opportunity for increasing app engagement.
Use key metrics to understand your audience and learn from this information. Gathering feedback from your users is gold, pan for these nuggets and then reinvest the knowledge. Start collecting feedback right in your app for free with Helpshift's new Feedback+ SDK. It's easy to set up and will get you on the path to sustained and increased app engagement in a jiffy!