First contact resolution rate (FCR) is a critical customer service metric that measures the number of customer contacts that are resolved on the first interaction with the customer. If a customer's issue can be resolved on the first contact, it eliminates the need for either the agent or the customer to follow up.
Why Does First Contact Resolution Rate Matter to Customer Service?
Obviously, resolving a customer issue the first time is the ideal outcome. Customer satisfaction is closely tied to first contact resolution rate. The higher the latter, the higher the former. Resolving issues quickly is one of the ways that brands can deliver excellent customer service.
Efficiently and effectively resolving issues can create loyalty amongst customers. Not only does retaining customers cost less money than securing new ones, they also may increase a company's profitability by recommending that company to friends and family. Businesses that can keep customers satisfied through stellar customer service increase the chance of retaining customers who endorse the brand.
In the old call center paradigm, first contact resolution rate was measured by when a customer-agent phone call ended. But in the new asynchronous customer service paradigm, where customers might contact a company's customer service organization in a number of ways, first contact resolution rate has become a more challenging metric to track. Many businesses now allow users to contact customer service through email, live chat, and in-app messaging.
How Helpshift Supports First Contact Resolution Rate
Rather than have users call customer support and be transferred between agents to get their issues appropriately addressed, Helpshift's AI-powered platform automatically categorizes tickets and assigns them to the appropriate agent — a functionality called intent classification. By replacing manual triage with an AI-enabled classification engine, the system can automatically determine issue types, label conversations, and prompt customers for additional information.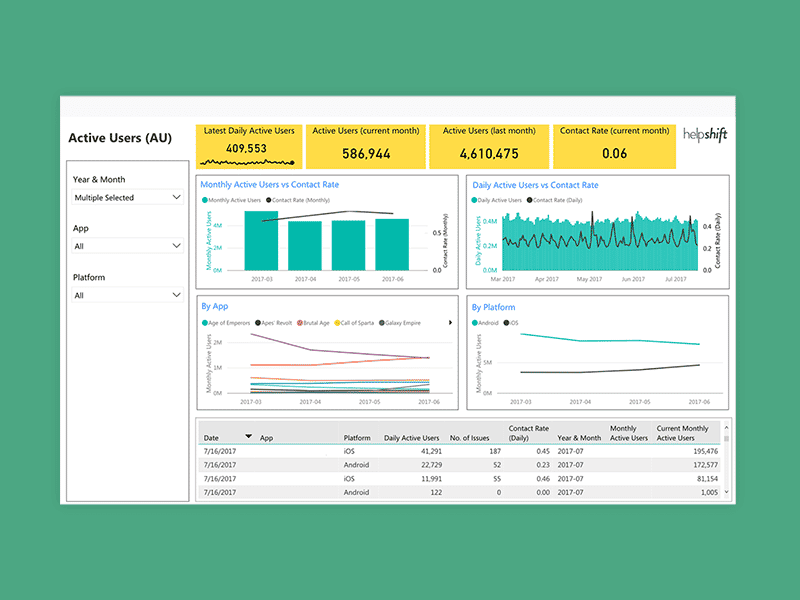 Because bots can collect that information automatically, once a live human agent joins the conversation, that person is up to speed with the customer's account details and the details of the issue in order to provide optimally efficient service.Customers are assisted faster, and employees are given the information they need to support each individual to the best of their abilities. The combination of these capabilities leads to better first contact resolution rate results.
Additional Information About First Contact Resolution Rate