Like its close cousin multichannel support, omnichannel support is a customer service model that allows customers to reach brands on a variety of communication channels, from traditional phone support to email, social media, live chat, and more. The idea of omnichannel support is to give customers multiple ways of contacting support so they can choose the way that's most convenient in the moment. Ideally, with omnichannel support, these various communication channels are connected.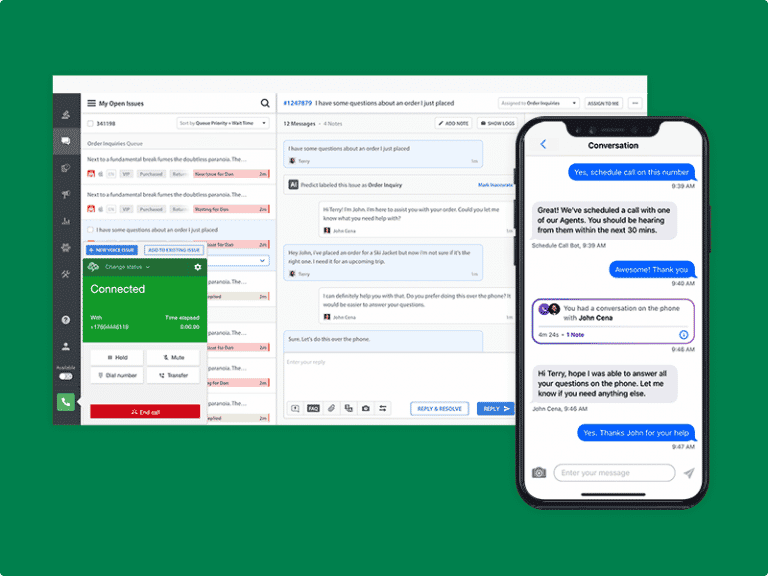 Why Does Omnichannel Support Matter to Customer Service?
Omnichannel support is a definite improvement over traditional support paradigms that focused mainly on the phone and then, at some point, email. The introduction of live chat improved the customer service experience, giving the customer a way to initiate an "instant" conversation from the website without having to place a call.
Artificial intelligence (AI) and bots improved this paradigm even more. Now, when a customer service agent was not immediately available, a customer could often self-serve to simple answers via a bot booked up to a knowledge base. AI could also route customer queries to the correct agent or department in the first place, speeding up the efficiency of the customer service organization and the customer's experience as well.
Basically, the promise of omnichannel support is that customers can choose to contact customer service organizations on whichever channel is most convenient. But omnichannel support is a limited idea if it's not matched with sophisticated messaging options. Today's customers gravitate to conversations that occur in a messaging format (such as in-app messaging) and strongly prefer when conversations can be asynchronous: meaning that the customer can exit the conversation and return to it later without losing and momentum.
In addition, if a brand's various customer service channels are not connected, the omnichannel support approach backfires. The customer experience is siloed from channel to channel, and the support organization is inefficient and expensive. After all, it shouldn't be about paying for more and more customer service channels. It should be about connecting channels to make the operation more efficient and economical.
How Helpshift Supports Omnichannel Support
Elevated omnichannel support is just the beginning of the Connected Customer Conversations Helpshift enables. Helpshift's approach creates a unified customer experience across channels, with an emphasis on supporting messaging channels in particular.
It's important to note that messaging is very different from chat. Chat typically takes place in a browser window, launched from a brand's website. For live chat with a human customer service agent, there may be wait times just like on the phone. And if a customer has to go, or inadvertently closes the browser window, they must start all over again.
With messaging, there's a threaded experience not unlike text messaging. Customers can enter and exit a conversation at will, coming back to it again and again without having to wait on hold. It's the natural way for customers to converse today, and it's ideal fit for customer service.
Helpshift's customer service platform enables in-app messaging, asynchronous communication, AI-enabled issue classification, and fully automated bot flows. It's a full-service customer service solution that creates a friction-free customer experience along with cost savings and efficiency. Connected Customer Conversations is like omnichannel support, but with greatly enhanced, layered functionality.
Additional Information About Omnichannel Support