Interactive notifications allow app users to respond to notifications right from within the notification, rather than having to open the app. They often contain buttons that enable the user to take immediate action, such as purchasing tickets, applying a promo code, or checking in for a flight. Unlike standard push notifications, interactive notifications enable two-way conversation.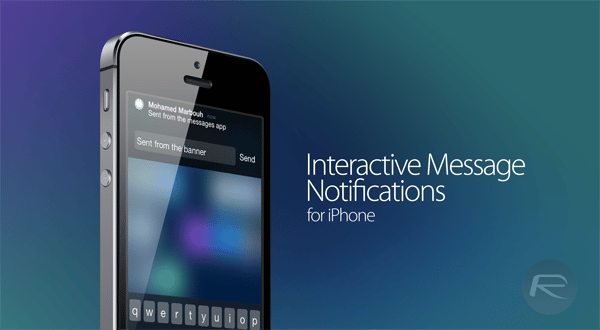 Why Do Interactive Notifications Matter to Customer Experience?

The limiting factor with push notifications has always been that they talk at the customer instead of with them. And as push notifications have risen in frequency, the response rates of users have gone down. Users are simply becoming immune to noticing push notifications, and also frequently disable them to begin with.

Interactive notifications are an improvement over one-way push notifications that essentially acted as billboard advertisements from within apps. Their ability to instantly engage the user is a win for customer experience. But the customer still holds the power to ignore or disable them.

A stronger way to drive customer engagement is found with in-app messaging. In-app messaging is a native, mobile messaging format that happens right within the app. It's a highly conversational and engaging method for communicating with customers and users directly.

Push notifications and interactive notifications have their place. In-app messages also serve a strong purpose within a customer experience organization. Interactive notifications can be great for getting the attention of the user who hasn't opened an app in a while — provided they're still interested in using the app. But in-app messaging is typically a more constructive and engaging way of communicating with customers once they're inside an app.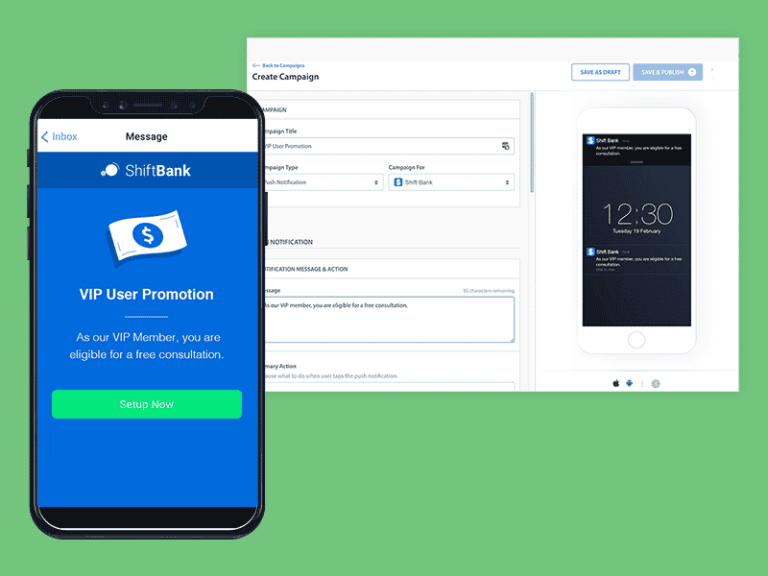 How Helpshift Supports Interactive Notifications

With the Helpshift SDK, developers can create custom push notifications within a specific app. Helpshift offers push notifications directly from Helpshift through APNS (For iOS) and FCM/GCM (for Android). You can also use your own push servers to send push notifications.

Helpshift's platform provides the capability to enable interactive notifications that allow customer support agents to communicate with customers directly on their device. Developers can configure notifications to enable customers to press a button and redeem a reward, for instance.

Helpshift also supports in-app messaging so that you can provide customers with support from within your app or mobile experience. Brands that use in-app messaging see an average CSAT of 35% higher than those that use email.

Additional information About Interactive Notifications