A messenger app is any app that enables a private messaging function between two or more people. With more and more messenger apps popping up every day, this type of technology is quickly becoming the most popular way to send text-based messages, replacing SMS and MMS as the preference of most consumers.
What About Messenger App Technology?
Messenger apps are now commonplace, with many brands employing the technology to connect their customers with customer service agents.
The technology behind messaging apps has been in widespread use since the early 90s, but it really rose in popularity in the early 2000s with the advent of messaging apps like AOL Messenger. By 2013, the number of messages being sent via these apps surpassed that of SMS messages.
Now, messaging apps attract billions of users, and they're in use all over the world. WhatsApp currently has 1.6 billion users, while Facebook messenger has 1.3 billion and popular messaging platform WeChat has 1.1 billion users.
Why Do Messenger Apps Matter to Customer Service?
Messenger apps are increasingly used in customer service to enable customers to communicate with brands easily about service issues and product questions. Within Facebook Messenger, live chat, or in-app messaging, customers can reach out to brands for immediate response.
Conversations that occur within messenger apps are dynamic and two-way, allowing for contextual conversation while the user is engaged with the app. They're a highly effective and engaging way of interacting with customers and raising customer satisfaction scores. In fact, brands that use messenger apps for customer service see an average CSAT of 4.1, which is 35% higher than the average CSAT for email conversations.
Brands can also employ automation and AI so that QuickSearch Bots enable a quick average time to first response and an ideal resolution time. In a time when customers demand quick answers and personalized experiences, messenger apps enable both while saving organizations money.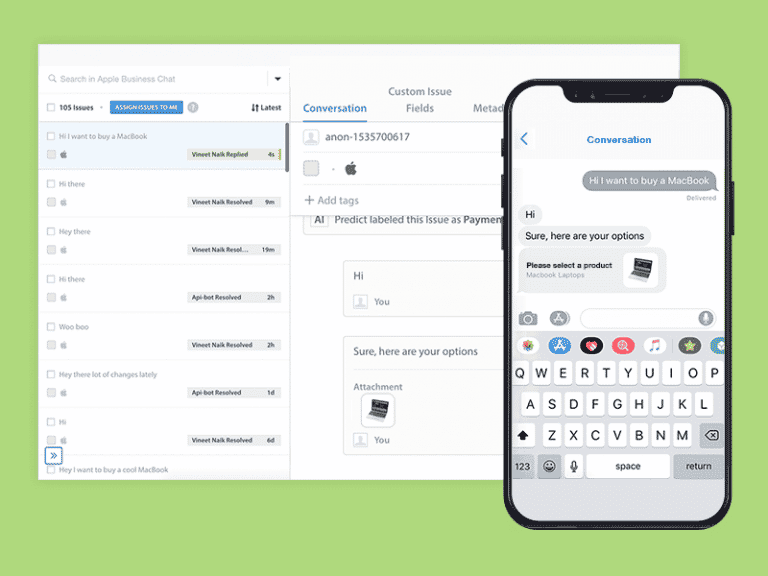 Helpshift and Messenger Apps
Building mobile messaging right into your app emulates a messenger app and helps you retain users who prefer to communicate this way. Helpshift's in-app messaging technology allows you to provide on-demand customer support right from within your mobile experience, with native experiences for iOS and Android, mobile-optimized search features, and offline FAQs.
Helpshift's SDK also collects metadata to give you the context you need to resolve issues faster. For instance, Helpshift's SDK collects information such as app version, user profile attributes, and user location.
In-app messaging with Helpshift allows customers to shoot off a message as soon as an issue arises or a thought comes to mind, right within the app. And unlike with the phone or live web chat, an agent doesn't have to be "on the line" for the customer to launch into the conversation. In fact, asynchronous messaging allows the customer to go about their day while they wait for the response.
Additional Information about Messenger Apps