An organization's support operations team helps the customer service department work in more productive, efficient, effective, and economical ways. The support operations team aims to provide the environment, tools, technologies, processes, and policies to help the customer support team do their best work without distraction and frustration.
What Does the Term 'Support Operations' Mean?
The term support operations usually refer to a team within a business, who is specifically tasked with aiding other departments and boosting the productivity of the company overall. The support operations team is often a vital cog in the machinery of the world's most efficient companies, particularly those brands that are well known for their great customer service.
Support operations teams aren't customer-facing, so the customer is usually completely unaware of the work that they do. However, this behind-the-scenes team can have a dramatic effect on the efficiency of many customer service processes, so their work does make a real difference to the overall customer experience.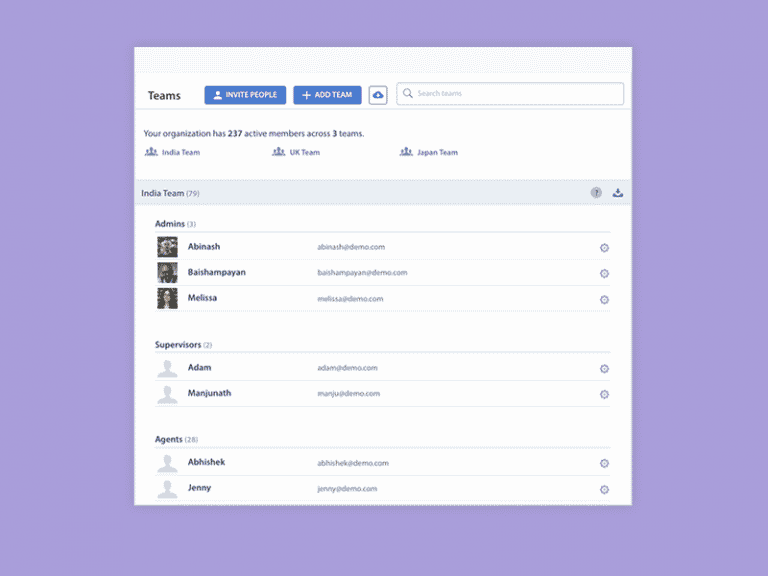 Why Do Support Operations Matter to Customer Service?
"Customer support technology has made it simpler to automate and enhance your company's support operations in a way that boosts internal efficiency while saving you money."
— CMS Wire
While the customer support team works directly with customers, the support operations team works with those staff members to support them. It's an internally focused role but a powerful one in customer service. The efforts of the support operations team directly impact how well the customer support team performs, the quality of the experience customers have, and the level of turnover the organization sees.
Over 50% of customers give American customer service a "C" rating or worse. Any way that you can differentiate yourself from the pack gives you an advantage with picky customers.
Support Operations Teams
Support operations teams aren't yet commonplace in all businesses, but the majority of larger companies do have support operations in place to help improve efficiency and profitability.
For smaller companies, investing in a support operations team is sometimes a difficult decision. However, these teams tend to provide an excellent return no matter the budget, as they're specifically tasked with improving the experience that customers have. This inevitably leads to far better customer retention figures, along with a higher average spend per transaction. Therefore, the budgets required to attract new customers can be reduced as better customer satisfaction means far greater numbers of customers returning to repeat their purchases time and time again.
When a support operations team is introduced, customer service agents immediately become far more efficient and better equipped to resolve customers' queries quickly. This means a boosted customer satisfaction score, and a competitive business that's ready and raring to go.
How Helpshift Supports Support Operations
Putting the right technology platform in place is a critical and foundational aspect of support operations. Helpshift's customer service platform enables agents and managers to perform better with access to state-of-the-art digital tools. The Helpshift customer service platform supports your team with the communication tools, metrics, and feedback mechanisms to ensure you're always doing your best work.
In particular, one of the ways Helpshift enables support operations is with a sophisticated and easy to use agent desktop. This unified dashboard means agents can manage cases, ticket data, and interaction history from all incoming channels simultaneously, with smart queues and segmentation to help agents prioritize which cases to tackle first.
Within this interface, your agents can manage customer tickets just like messaging conversations, with customer info and interaction history displayed in the thread to lend rich context to conversations as they unfold. Conversations are threaded no matter which channel they occur on, and knowledge base articles are a click away to better inform agents as they work with customers.
Case management is simplified, workflows streamlined, and tickets united across channels. A unified view of the customer allows agents and bots to collaborate on resolving customer issues quickly and accelerating resolutions.
Additional Information About Support Operations