Why Omnichannel Customer Service Needs an Upgrade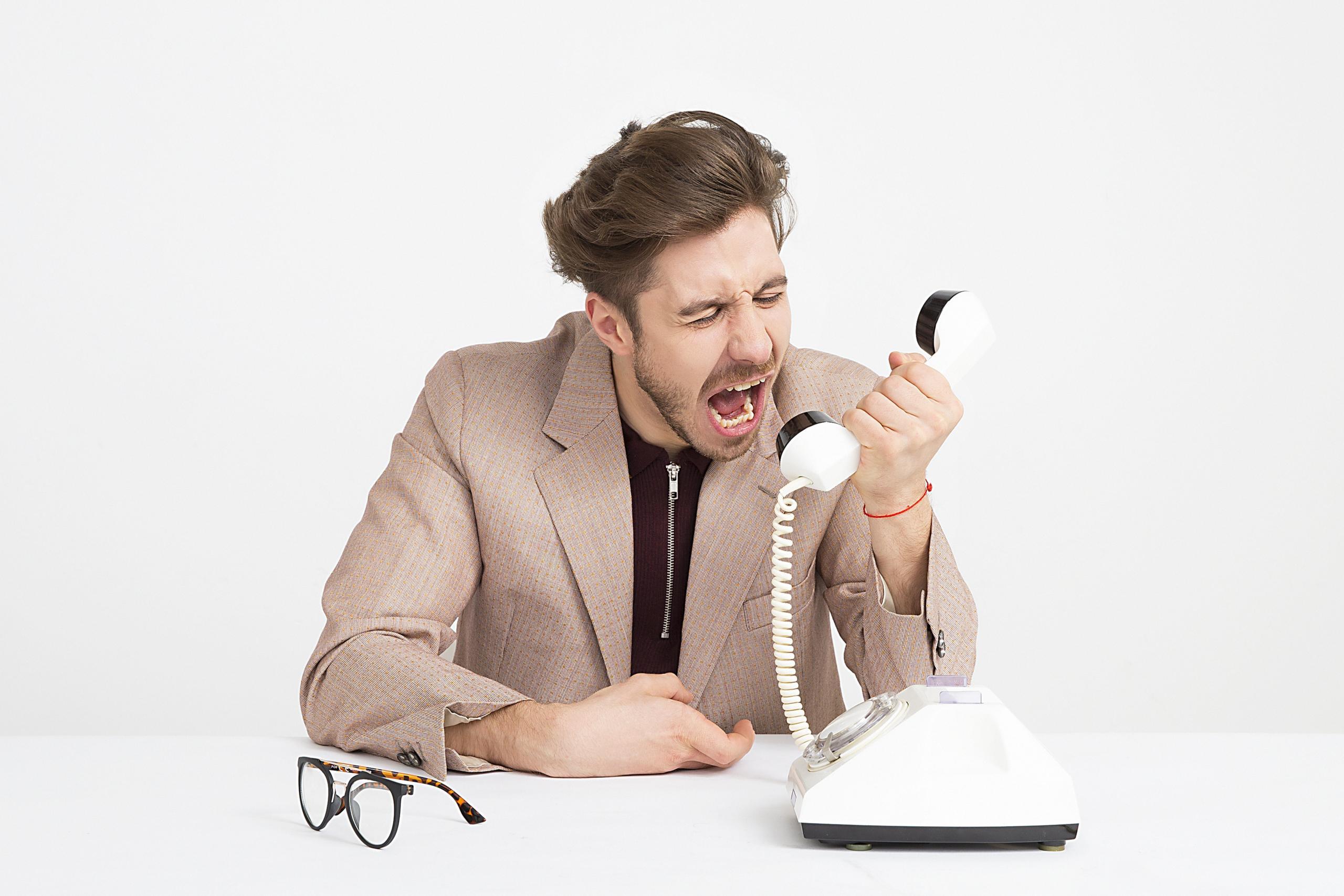 Omnichannel customer service encompasses all of the many touchpoints a customer might encounter when interacting with a brand, from social media to live chat to phone to email. Theoretically, it provides a seamless experience across all those channels.
This is important, because with so many modes of connection possible today, customer service organizations excel when they enable customers to choose how they make contact. But if the overall experience is not linked together, it quickly becomes frustrating for customers.
Since omnichannel customer service has come into the limelight, this phrase has gotten a lot of airplay. But curiously, customer satisfaction rates have not complied with the hype, even as customer service organizations have gone fully omnichannel. The overall customer experience in contact centers is down across several key metrics according to the 2019 Contact Center Satisfaction Index report.
There's a disconnect, and a clue can be found in the report, where "Agent Knowledge" dropped three percent from 2018 — a major factor behind the decline in customer satisfaction with the contact center experience. Even in an omnichannel customer service setup, customers find themselves repeating information and re-explaining scenarios from scratch, and that degrades the experience tremendously as agents scramble to piece together the customer's information from multiple sources.
The truth is that omnichannel customer service is simply not enough. To optimize customer experience and raise those scores, you can't just tack on more and more ways of reaching your company. You need an overhaul of your entire customer service platform, one that prioritizes digital support without alienating human customers, and without ignoring the importance of human agents.
The customer is on the hero's journey
Margaret isn't happy. She made an online purchase, and it never came. It's only been a week, but in these days of practically instant delivery, she considers that forever.
At first, Margaret reaches out by hitting "reply" on the email confirmation she originally received. Your company has a quick email turnaround policy, and she hears back within hours that the item has shipped. She clicks on the tracking number to estimate when it will arrive, but she can't get the page to load on the shipping website.
Frustrated, Margaret decides to contact you again. This time, she goes into your app, where she originally made the purchase. An opportunity to live chat comes up right away, and she takes it. But she quickly becomes frustrated again, trying to re-explain the situation to a chatbot that doesn't seem to get it and simply sends her the tracking number again. Not helpful!
So she hunts down the phone number and calls you, reaching a customer service representative after pushing a few buttons. Now, Margaret explains the situation for the third time. The representative is empathetic and eventually explains exactly when the package should arrive — with a discount code for next time.
This is a reasonable solution. And probably sounds pretty effective. Your customer service organization is doing its best to attack Margaret's problem with an omnichannel approach.
But the amount of time she spent resolving her issue — and the level to which her frustration escalated — has worn away at her confidence in your company. Next time, she might look elsewhere.
Sure, you have omnichannel customer service. Your customer can reach out any way she likes. But her experience is still not that great. She feels like she's starting all over every time she reaches out, and the lack of continuity in the conversation is frustrating.
What omnichannel customer service should look like
Imagine instead that at every touchpoint, Margaret was brought back into the conversation she'd already been having. No re-explaining, no need to give over all her information again. Just clear, to-the-point, almost omniscient customer service. Wouldn't that be a better customer experience?
Omnichannel customer service represented a huge step forward for the customer. At the same time, we now recognize that omnichannel is not the end-all-be-all of customer experience. In fact, it has pretty severe limitations. Conversations are stilted, agents siloed, and customers just as frustrated as they always have been. After all, as technology advances, their expectations advance even more quickly.
This is why, despite the hype, omnichannel customer experience is only a superficial improvement over old paradigms.
Asynchronous messaging — An upgrade to omnichannel
So if omnichannel customer service isn't enough, what is?
An asynchronous approach. All of your customer channels — from old-fashioned phone support to multiple digital channels, must be accessible in a single, continuous thread. The customer should have the autonomy to leave the conversation and rejoin it later without losing traction on resolving the issue. And human agents should be empowered to follow the customer's journey and issue seamlessly too, so they can provide faster resolution with full insight into the situation.
With asynchronous messaging, it's also easy to integrate QuickSearch Bots and automation into your customer service strategy, so customers can help themselves.
After all, what customers are ultimately looking for is not to use one channel versus another, but to get their issue resolved quickly and painlessly. They don't want to have to differentiate between conversations through email and on the phone, or through in-app messaging and live chat. To the customer, it's all one conversation with your company, and your technology should be set up to enable that outcome.
For brands to achieve this requires a rethinking of their customer service platform. Today, technology is available that lets you think beyond omnichannel support. Instead, the focus of your customer service operation becomes a more connected and streamlined customer experience, one in which the customer is the hero at the center of the story.
If omnichannel customer service is at the forefront of your strategy, you're pursuing an outdated, expensive approach. Instead, focus on providing a great experience to your customers that will both reduce your costs and increase their satisfaction. It starts with your customer service platform.
Want to learn more?