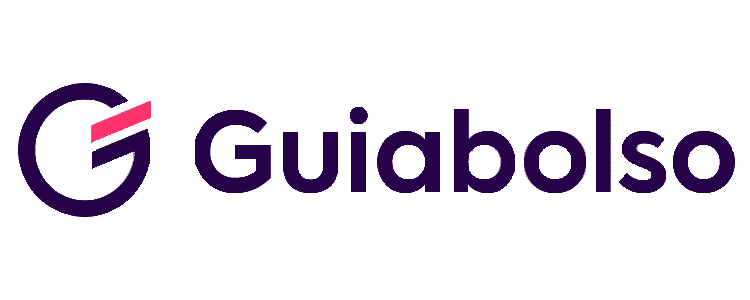 Guiabolso Revolutionizes Brazilian Financial Services with Helpshift
"Our customers are getting quicker responses, our chatbot solves many issues without an agent, and we've been able to focus our agents on more complex problems. More than that, however, we now give voice to our customers, map all requests that arrive in CX and pass them on to the responsible teams for visibility."
Bárbara Borba Moraes, Coordinator of Operations and CX at Guiabolso
17
hour reduction in average customer wait time
20%
improvement in issue resolution
Three weeks
from deployment to active chatbot
Integration
of issues, NPS and App Store comments
Guiabolso, a Brazilian financial technology disruptor, adopted Helpshift as part of their overall customer experience program. They were able to automate common customer issues, make better use of their agents, create a source of customer insights to power their product strategy and improve resolution time for their customers.
Putting the Client at the Center
Guiabolso is rapidly changing the Brazilian financial market. With a mission to improve people's well-being by providing the complete information needed to make better financial decisions, the company has quickly become the digital hub for many Brazilians' financial lives. Utilizing proprietary bank account aggregation technology and offering free credit bureau reports, Guiabolso gives users a complete view of finances and provides bank partners with unparalleled data analysis and credit modeling. Via their app, Guiabolso users have access to a selection of fairly-priced loans based on actual credit risk. In a country without a national credit score and with the world's highest interest spreads, this is very appealing to their customers.
Throughout its growth, Guiabolso has remained focused on the experience of their customers. One of the core values of the company is "Focusing on the Customer." This value means they continuously ensure that the customer's needs are taken under consideration in all discussions, that they align expectations and communicate transparently with them and work hard so that all points of contact provide an incredible experience. This is the responsibility of everyone in the organization, not least the customer experience team.
"I believe that users' behavior towards companies has been changing for some time now and this is forcing organizations to rethink the way they work" said Bárbara Borba Moraes, Coordinator of Operations and CX at Guiabolso. "Having a good relationship with the customer includes not only having a product that adds value, but also having a mission focused on the customer. We see the customer experience becoming a topic in many startups and large companies. While we still have a long way to go, Guiabolso believes continuously improving the customer experience is key to our success."
The customer experience organization Guiabolso is divided into four squads oriented around common customer interactions. One squad serves customers who have questions, problems or suggestions about the app, website or financial products. Another squad focused on app and/or website bugs, collecting information and providing it to the technology team to investigate. A third dedicated squad focuses on social media and mobile app stores (Google Play and Apple App Store). A final squad is responsible for process execution. Together these squads address customer needs across all touchpoints and issues.
An Integrated CX Approach
"Making our users happy is the main mission of the Customer Experience team at Guiabolso" explained Borba. "To make sure we achieve this, we track a series of key metrics and set team goals oriented around those metrics." Today Guiabolso measures metrics including CSAT, time to first response, monthly requests by monthly active users (MAU) and more.
To improve their customers' experience, Guiabolso selected Helpshift as their primary customer service technology. "To deliver a superior customer experience, our customer service solution had to have very deep integration with our app and website and allow the customer experience team to operate without much dependency on our technology teams. Helpshift quickly created a differentiated experience in our app that our customers loved" said Borba.
Guiabolso had three main goals for Helpshift: automate common customer issues, improve the effectiveness of their support team and provide insights on customer pain points to continuously improve the product.
Chatbots + Agents: The New Team
For common issues, Guiabolso built chatbots designed to resolve the issue without requiring an agent to be involved. "When we decided to implement a chatbot, we needed a solution that was easy to use and didn't depend on other teams like engineering or product to implement. With Helpshift, in less than three weeks, Gui, our chatbot, was made available to users. This instantly improved our response times" said Borba. "At the same time using our chatbot, we've been able to increase the volume of customer inquiries without needing to grow our team."
The key for Guiabolso was delivering a tailored experience for their customers' needs and intents. "We discovered that creating a robust tree of intent-based automations and then calling a specific bot according to what the user wrote was what really made a difference" said Borba. "Our bot dramatically improved our time to first response. In fact, we now specifically track how many issues are answered by chatbots as a key metric of our success."
"The ease of changing settings and creating new user flows was fantastic, and helps us tremendously as our business changes and evolves" said Borba. Today, in addition to directly resolving simpler issues, the "Gui" chatbot sorts more complex problems so that they go directly to the right team to answer.
This dovetailed with the second goal: Improving the productivity of agents. "Helpshift allowed us to work with prioritizing queues of customer issues, which helped us a lot to optimize the team's routine and improve our response time" said Borba.
Guiabolso uses different types of automations to facilitate their agents' productivity. Helpshift automations screen customer inquiries and direct them to the responsible teams, filter out spam, and trigger reminders for users and satisfaction surveys for those who come by email. This streamlines the operations of support teams.
Informing the Product Roadmap
Finally, Guiabolso wanted to move beyond just reacting to discreet customer inquiries and instead use all customer issues to drive the direction of product improvements. "Guiabolso users are deeply engaged with our product and they not only send us questions or problems, but also suggestions on what they would like to see in the app. This type of user input is a gift for any company. We are able to understand their needs, evolve our product and gain an advantage in the market" said Borba.
Using Helpshift, Guiabolso collects and analyzes data on customer issues, requests and inquiries and feeds other areas of the company, such as product teams, with summarized inputs. "We are able to concentrate practically everything customers say in one place. Today, in addition to tracking issues, we receive comments from app stores, NPS surveys and more on Helpshift" said Borba. The Guiabolso CX team quickly consolidates all customer input and creates detailed reports. This helps drive the company's product roadmap.
The results for Guiabolso have been dramatic. Since adopting Helpshift, they have improved their issue resolution rate by 20% and have seen an over 17 hour reduction in average customer wait times for issues.
"Helpshift has been a game changer for CX" said Borba. "Our customers are getting quicker responses, our chatbot solves many issues without an agent, and we've been able to focus our agents on more complex problems. More than that, however, we now give voice to our customers, map all requests that arrive in CX and pass them on to the responsible teams for visibility."