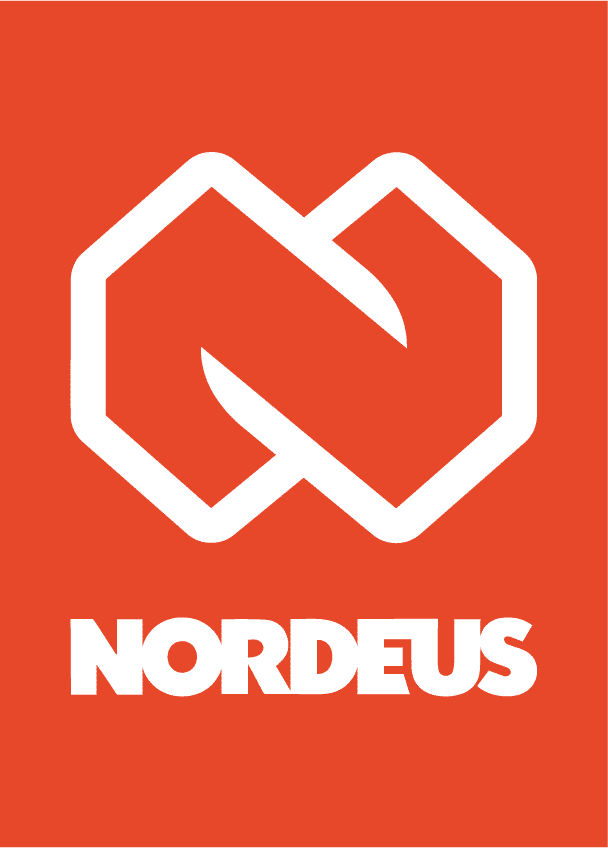 Nordeus Automates Away 40% of Their Support Costs
"Helpshift has been transformative to our player support experience. Over the course of just over a year, we improved our level of automation. Most importantly, however, we have maintained CSAT throughout while achieving our vision of scaling leaner."
-Ana Celeste Almeida Vieria, Player Support Manager at Nordeus.
73%
of issues handled by bots
45%
of issues resolved without agent interaction
40%
year-over-year reduction in outsourcer costs
94.9%
user intent accuracy
Nordeus, an independent games company, put Helpshift at the center of their service automation journey. Shifting from solely traditional agent-based support to a bot-driven automation approach, they substantially reduced their time-based metrics and reduced costs.
Since its founding in 2010, Nordeus has released a series of popular games and seen impressive growth in their number of players. Their first title, launched in 2010, was Top Eleven, the world's most successful football management game on mobile. As their player base grew, so did their number of service inquiries and issues. By 2018, Nordeus was handling an average of 12,000 player issues a month, with volumes sometimes spiking to as high as 20,000 during periods of high use.
Supporting the Whole Player Base While Being Cost Efficient
Nordeus was committed to delivering a great experience to all of their players. "Our vision was simple: To provide quality support to all Top Eleven players, regardless of payment level or in-game activities" said Ana Celeste Almeida Vieria, Player Support Manager at Nordeus. "That drove everything we did." To achieve this goal, Nordeus formed a dedicated support team that grew to 2 in-house employees and 29 outsourced agents by late 2018 and addressed all player issues.
To support the whole player base while being cost efficient and keeping a small team, Nordeus needed to adopt greater levels of automation. "The way we described it was 'scale leaner'–continue to support all of our users in an efficient way. We knew automation was the only way to get there," said Vieria. As they automated, Nordeus tracked the number of issues handled fully and partially by bots to ensure they were continuously improving their levels of automation.
Nordeus had developed their Digital Customer Service around Helpshift. It gave them an excellent in-app player support experience and the tools agents used day-to-day to support their players. In December 2018, Nordeus made the decision to start their automation journey and chose to build on the strong foundation with Helpshift. "Helpshift not only provided good technology tailored to our mobile app but gave us advice on how we should approach our automation initiative," said Vieria. "They helped us create a roadmap to our automation goals."
An Automation Action Plan
Throughout 2019, Nordeus executed against this automation action plan. Their first step was to analyze their current inquiries and establish a set of intents around common player issues. Over time they used data to train this intent classification model to the point where it eventually reached 94.9% accuracy. "We had very high standards for accuracy. If you don't get classification right, automation will simply frustrate the player," said Vieria. "However, intent classification isn't a one-and-done. We support a live product that is constantly being updated, so we need to continuously incorporate feedback to keep the model accurate and relevant. This continues to this day."
With intent classification in place, Nordeus began building custom microbots to solve common player issues. By February 2019, they had deployed their first 2 bots. New bots were introduced over the course of the year, and by early 2020 they had an army of 28 bots in place. "Helpshift bots are very flexible and can be deployed in stages to solve common problems. We even employ 'assistant bots' that ultimately hand off to other bots. In general it is best to keep your bots simple and focused, with only a few steps. That makes them both easier to build and adopt, and more likely to delight rather than frustrate the player," said Vieria.
Along the way, Nordeus learned a number of key lessons regarding the best ways to automate. "Always have a clear vision upfront. Know what you want to achieve and test meticulously against that vision," said Vieria. "Along the way we learned some rules. Make sure you understand the purpose of every bot and keep them simple: No more than 6-7 options in any menu and 5 steps. Be transparent and let players know they are talking to a bot rather than a human. Use rich media to enhance the experience. All of those lead to a better level of satisfaction."
A Transformation of Player Support
Today, Helpshift and its micro-bots have transformed the way Nordeus manages player support. As of June 2020, 73% of all inquiries are at least partially managed by bots and 45% are resolved by bots alone with no human intervention. By embracing automation, Nordeus was able to reduce the cost of outsourced support by 40% between November 2018 and November 2019. "The impact on both costs and time-based metrics was very clear," said Vieria. "We continue to invest in Helpshift. Our next steps include supporting more languages, building richer bots and trying to divert more of the issues that still come in from web and email channels to in-app support."
"Helpshift has been transformative to our player support experience. Over the course of just over a year we improved our level of automation. Most importantly, however, we have maintained a CSAT throughout while achieving our vision of scaling leaner," said Vieria.